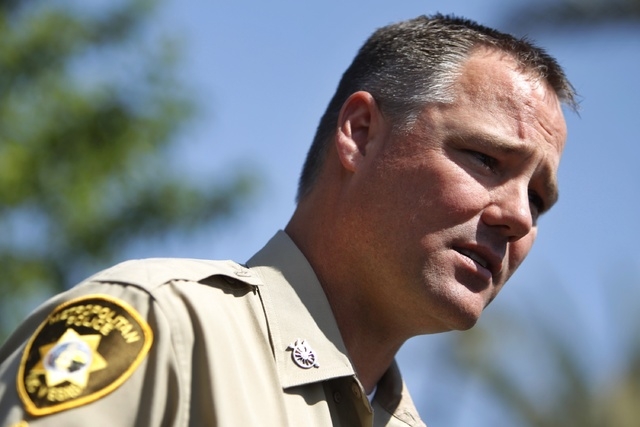 Las Vegas police, in the second warning from law enforcement in as many days, asked drivers Thursday to be wary of a scammers who might be illegally soliciting information after traffic crashes.
Metro Traffic Bureau Sgt. Todd Raybuck echoed comments of his colleagues at the Nevada Highway Patrol, who on Wednesday first alerted drivers about the possible scam.
Raybuck said citizens should research a business before giving their personal information away.
"The moral of the story is this: Accidents are not the time to determine if someone who approaches you — unsolicited — is a legitimate business," Raybuck said.
Highway troopers learned about the scam after they stopped two men at a crash near U.S. Highway 95 and Decatur Boulevard. The men were not involved in the crash, but were taking a "vehicle collision report for police," a Highway Patrol spokesman said Wednesday.
The men did not work for law enforcement and claimed to be from Nevada Car Accident Reports, troopers said. They were driving vehicles with no insignia and had forms that looked official, but none of their information checked out.
The phone number for Nevada Car Accident Reports on their business cards did not work and appeared to be from a prepaid phone, police said.
Company representatives could not be reached for comment Wednesday or Thursday.
The men were not arrested because there wasn't enough evidence, troopers said.
Metro police in March stopped responding to crashes in which no one is hurt, in an effort, the agency said, to focus on higher priority incidents.
The apparent scam won't change Metro's policy, Raybuck said.
Contact Mike Blasky at mblasky@reviewjournal.com. Follow @blasky on Twitter.