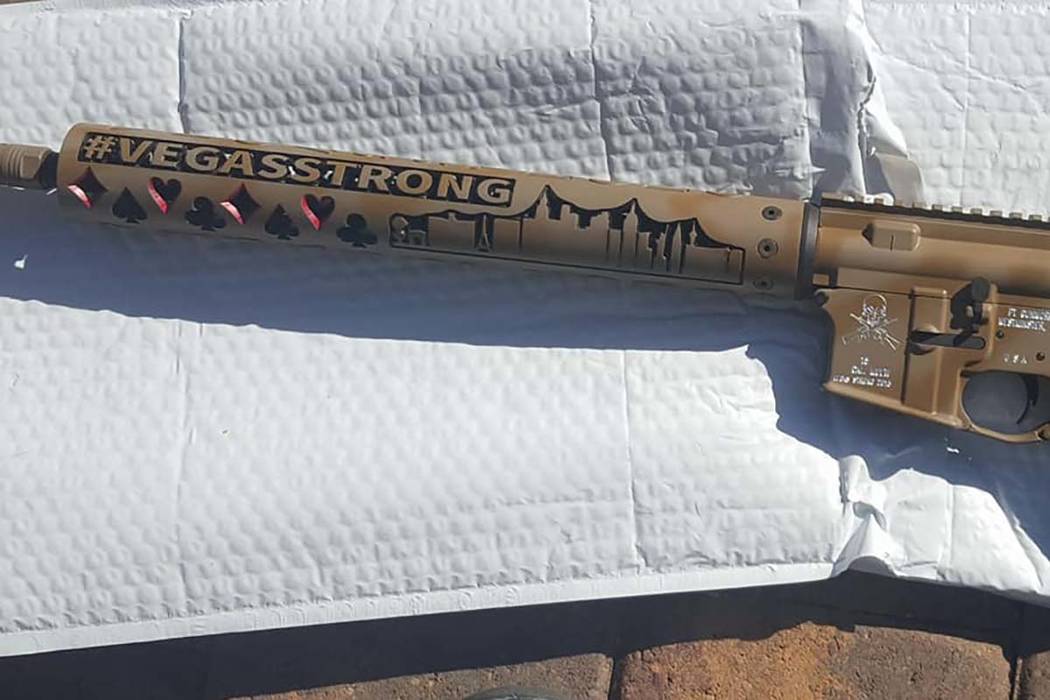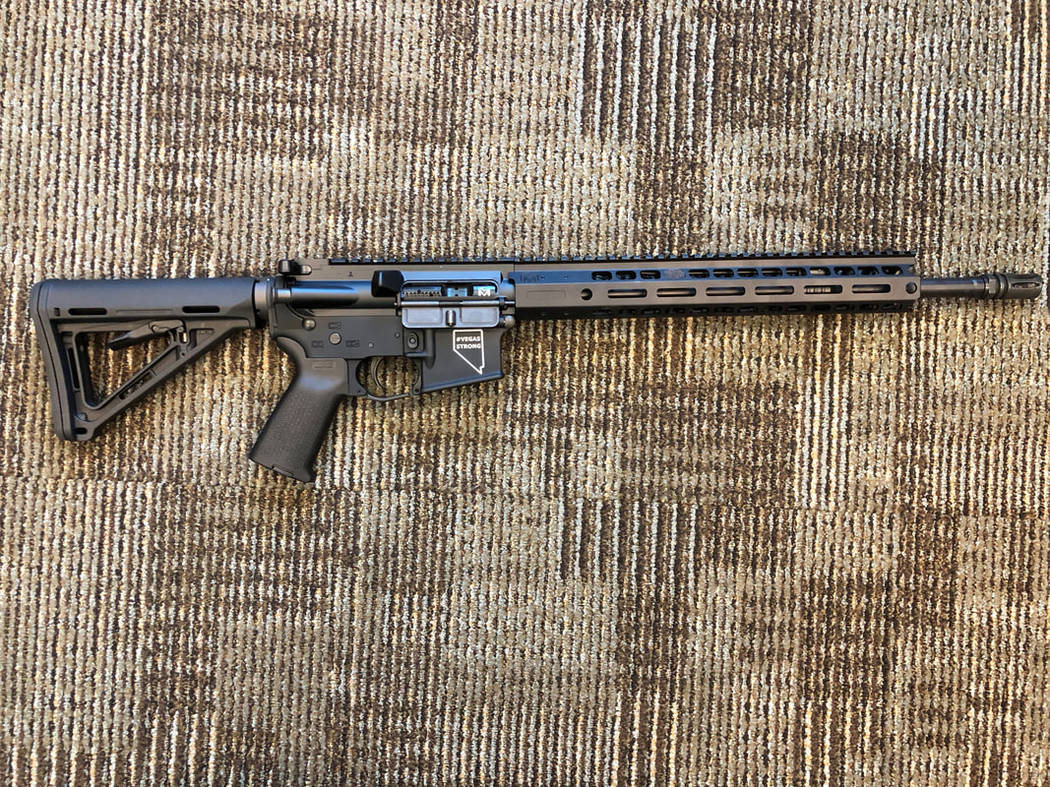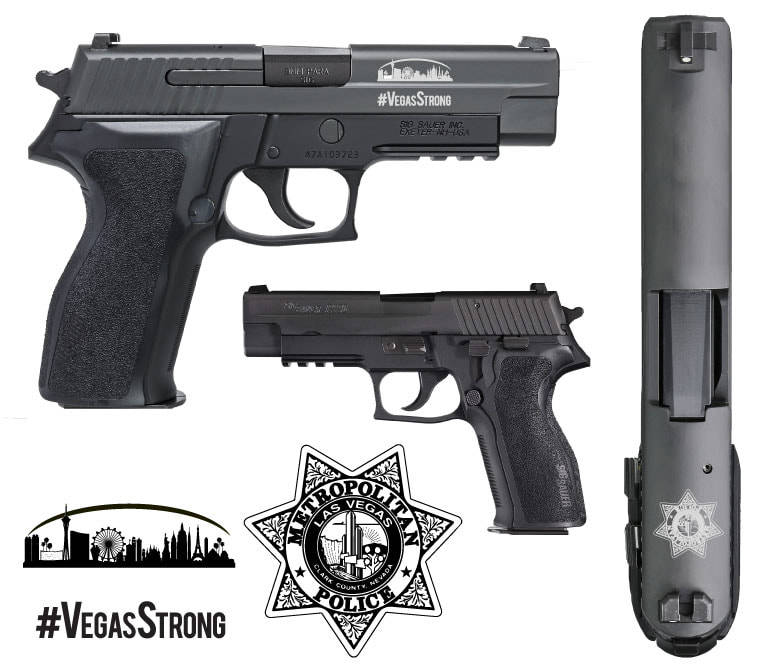 The Metropolitan Police Department's honor guard on Saturday raffled a custom semiautomatic rifle with the Las Vegas Strip skyline and the words "Vegas Strong" engraved on the gun's handguard.
The AR-15-style rifle was among seven firearms that were raffled after the honor guard's fifth annual Scoot and Shoot fundraiser. One of the pistols advertised as a prize showed Metro's badge along with the hashtag #VegasStrong and a picture of the Strip skyline. Another AR-15-style rifle offered as a grand prize showed the hashtag within an outline of Nevada.
The raffle came about five months after a gunman used semiautomatic rifles equipped with bump stocks to spray a country music festival with bullets, killing 58 and injuring more than 700 others. Off-duty Metro officer Charleston Hartfield was among those killed in the attack.
The honor guard performs military-style honors at the funerals of fallen officers.
The fundraiser, which began at Red Rock Harley-Davidson, was geared toward gun enthusiasts. Participants used firearms and other weapons to shoot cards at various locations to build a poker hand. At the end of the event, participants turned in their hands for a chance at prize money.
The custom Vegas Strong guns and other prizes, including signed UFC items and resort stays, were raffled at The Orleans after the event.
Capt. Rich Fletcher, who heads Metro's honor guard, said the event raised money to send members of the guard to Carson City and Washington, D.C., in May to honor Hartfield. Saturday's event raised about $23,000 before expenses, he said.
Fletcher said that when he ordered the rifle, he just wanted the serial number to say Vegas Strong, but hadn't expected the handguard engraving. When he saw a photo of the rifle, he approved the order, he said.
A man who answered the phone for PT Gunworks, the California-based gun manufacturer that fulfilled the order, said the honor guard asked for both a custom serial number and custom handguard. The man hung up before giving his name.
Fletcher said most people he talked to about the rifle supported the idea of the customized firearm, but he said he understands how some people could find the engraved handguard insensitive.
"Please understand, that rifle was meant for all good intentions," Fletcher said.
The honor guard raffles guns every year, he said, and the rifle with Vegas Strong engraved in the handguard was the highest draw at the raffle.
"We just can't let evil win," he said.
Contact Blake Apgar at bapgar@reviewjournal.com or 702-387-5298. Follow @blakeapgar on Twitter.