Las Vegas police meet with Asian-American community leaders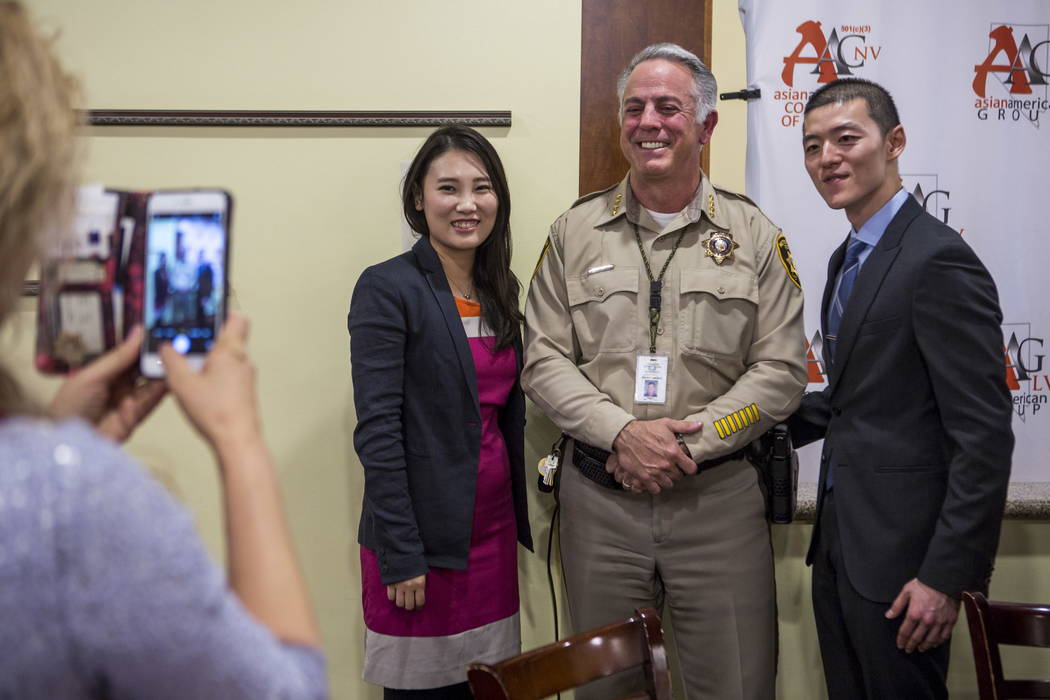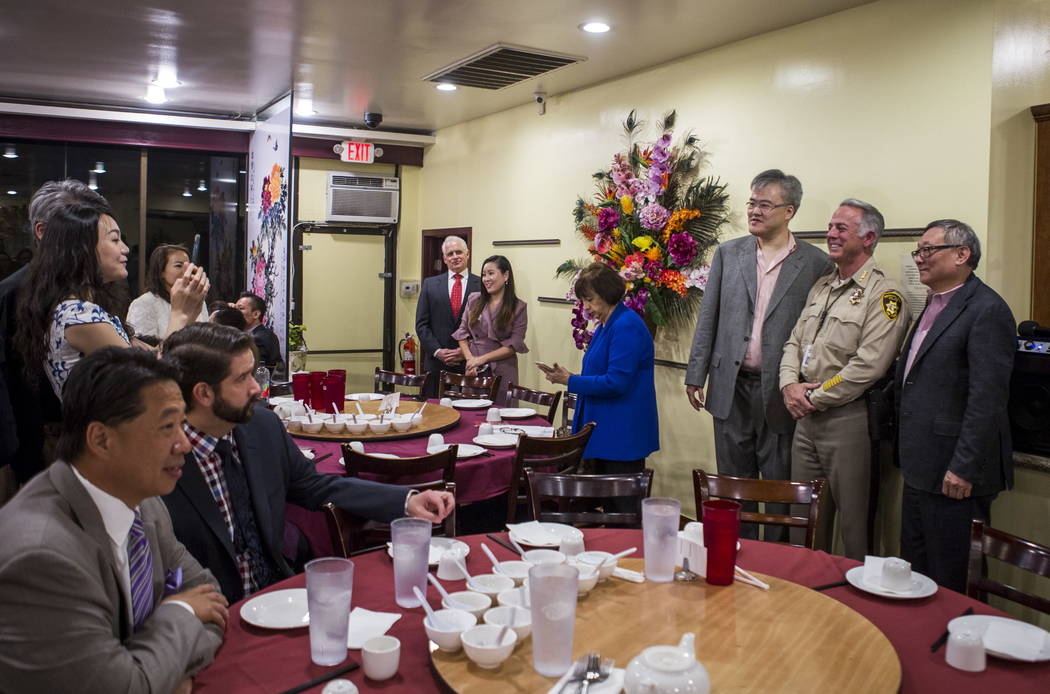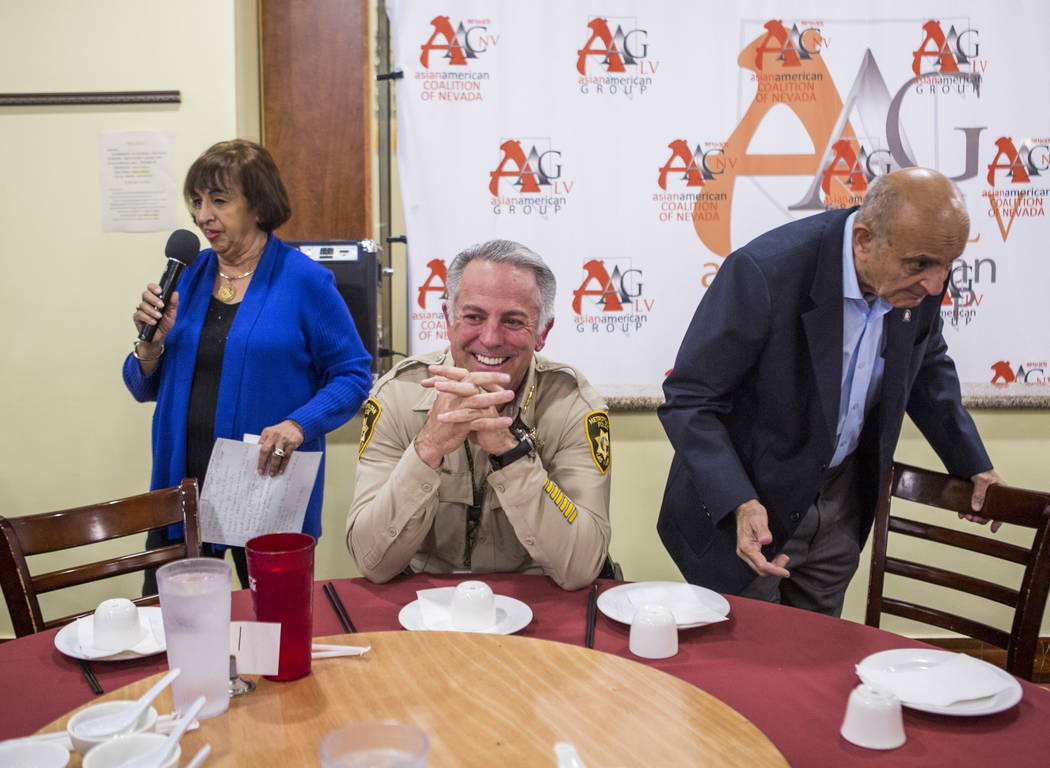 Community leaders and Las Vegas police met this week in an effort to strengthen the relationship between valley Asian-American residents and law enforcement.
Metropolitan Police Department officials from across the valley sat among community members at a Tuesday night dinner to let residents get to know local officials and "put a name to a face," as Clark County Sheriff Joe Lombardo put it.
Speaking to a crowded room of roughly 200 people, Lombardo touted his department's work and encouraged dinner attendees to get to know one another.
"We're not here to take care of your speeding ticket," Lombardo joked.
After his speech, Lombardo told the Las Vegas Review-Journal that cultures outside of the U.S. may fear the police, and the dinner helps foster a partnership between community leaders and Metro.
"We're here to help you, not hurt you," the sheriff said, explaining the goal.
The dinner, hosted by the Asian American Group of Las Vegas and the Asian American Coalition of Nevada, took place at Hong Kong Garden on Spring Mountain Road.
The Las Vegas group's vice president, Dennis Rucker, said the restaurant had previously been burglarized. After working with police, the group placed a sign on the door — written in Chinese — alerting patrons with tips to protect themselves and their belongings. The group helped place similar signs on other area businesses, he said.
Rucker said the group often works as a go-between for Metro and the community.
"We help with that voice," he said.
The dinner gives community members and leaders an idea of whom to contact to address issues facing the Asian-American community, the organization's president, Rita Vaswani, said.
During the dinner, the Las Vegas group also announced its endorsement of Lombardo's re-election campaign. Vaswani praised the sheriff's receptiveness to the community and willingness to engage with its leaders.
"I would put my police department, LVMPD, against any police department in the nation as far as our community outreach," Lombardo said.
Contact Mike Shoro at mshoro@reviewjournal.com or 702-387-5290. Follow @mike_shoro on Twitter.