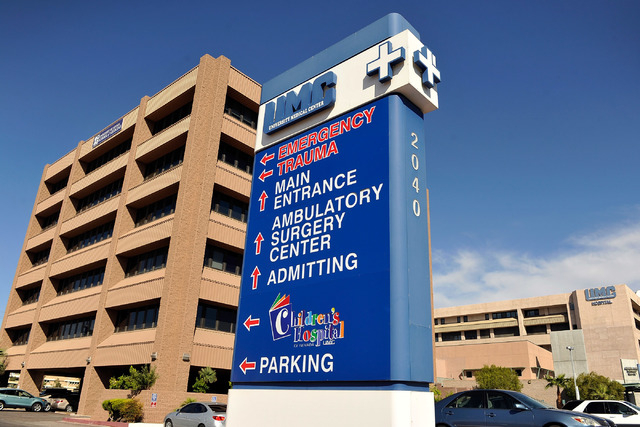 A man involved in a Nov. 24 crash died three weeks later, the Metropolitan Police Department reported Friday.
The collision occurred at the intersection of West Washington Avenue and North Martin Luther King Boulevard.
William Cleghorn, 84, was driving a 1998 Dodge Ram 1500 east on Washington and was making a left turn when his vehicle was struck by a 2008 Ford Fusion traveling west on Washington. The Dodge then hit a 2010 Chevrolet Malibu, which was facing south on Martin Luther King and stopped for the red signal, police said.
The passenger in the Ford, Henderson resident Jeanette Jackson, 53, was taken to University Medical Center with critical injuries. Jackson died from her injuries on Dec. 9.
Police said Cleghorn did not display any signs of impairment and was taken to the medical center with minor injuries after the crash. He died at the hospital on Dec. 17.
The Clark County coroner's office said Cleghorn's death was caused by several factors, including injuries suffered in the crash and pneumonia.
His death was the 124th traffic-related fatality in Metro's jurisdiction for 2016.
Contact Jessica Terrones at jterrones@reviewjournal.com or at 702-383-0381. Follow @JessATerrones on Twitter.