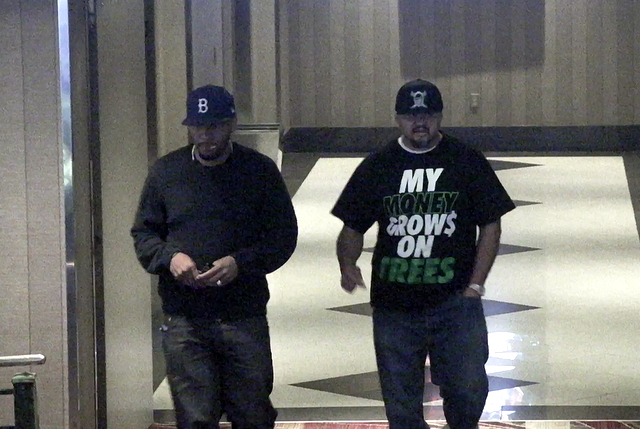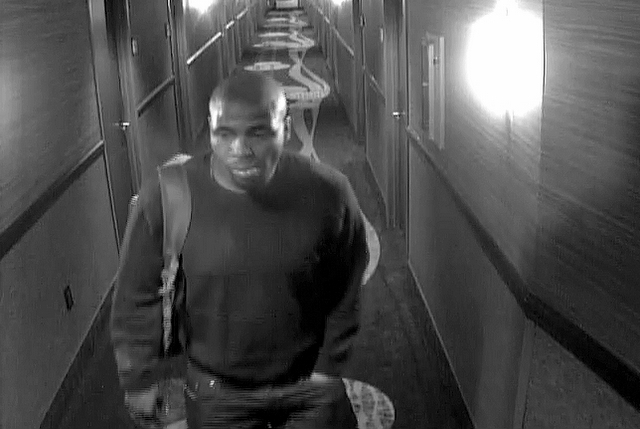 Las Vegas police asked the public for help Wednesday in finding two men they are say are linked to a robbery that left a man beaten and unconscious earlier in March.
Police gave few details, including the age of the person who was robbed and where the crime happened.
Investigators said two men followed a person identified only as male and later beat and robbed him. He woke up five hours later, and the robbers were gone. They were last seen on foot around Las Vegas Boulevard and Main Street.
One robber is described as a 25- to 35-year-old black man, who stands about 5 feet 11 inches and weighs about 180 pounds. He was last seen wearing a blue hat, black sweatshirt and black jeans.
The other man is described as Hispanic, 25 to 35 years old, 5 feet 9 inches tall and about 240 pounds. He was last seen in a black T-shirt with writing, blue jeans and a black hat. Both men are bald, have a goatee and brown eyes.
Anyone with information can call the Las Vegas Metropolitan Police Department Robbery Section at 702-828-3592. To remain anonymous, call Crime Stoppers at 702-385-5555 or visit www.crimestoppersofnv.com.
Contact reporter Cassandra Taloma at ctaloma@reviewjournal.com or 702-383-0381.