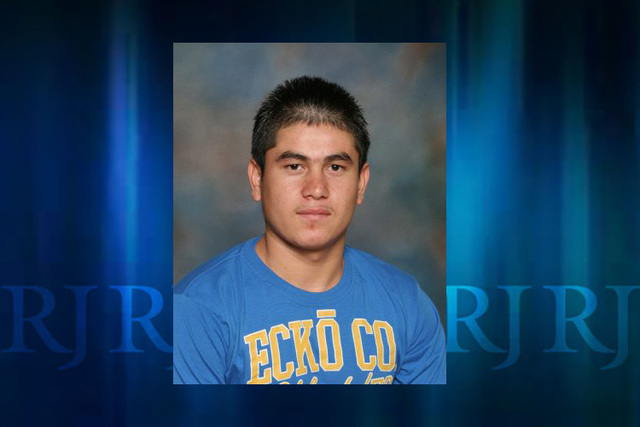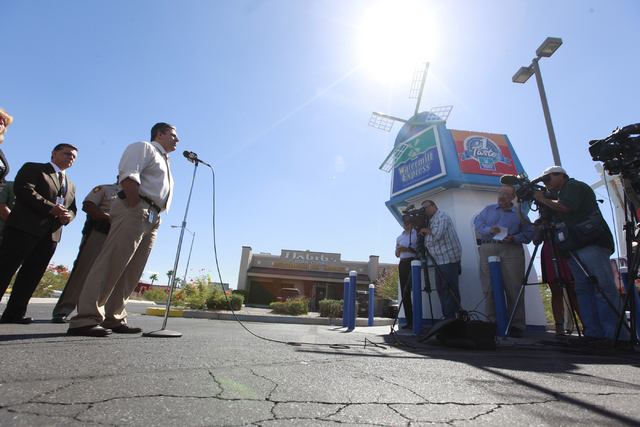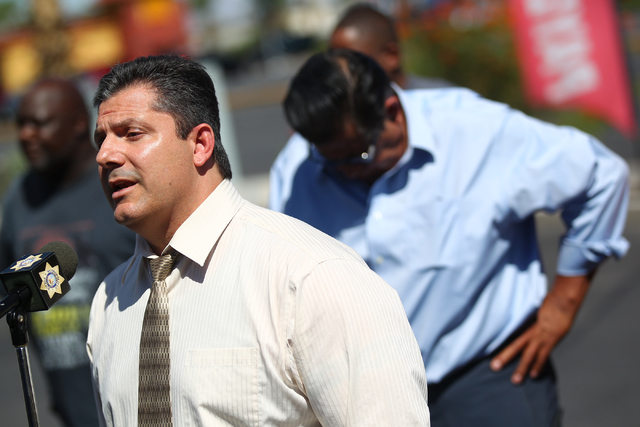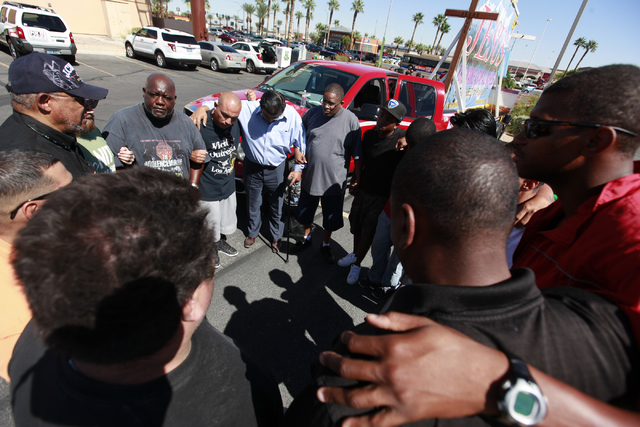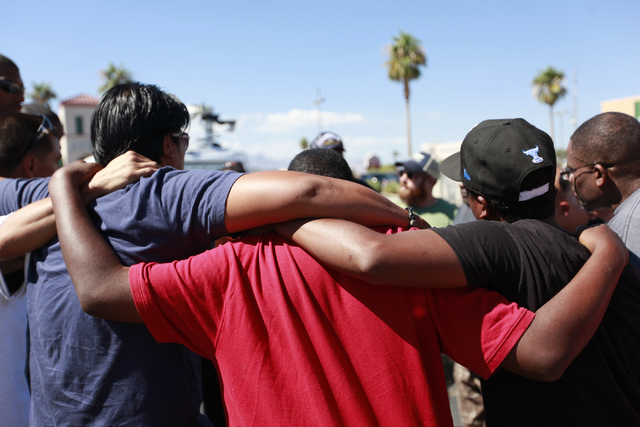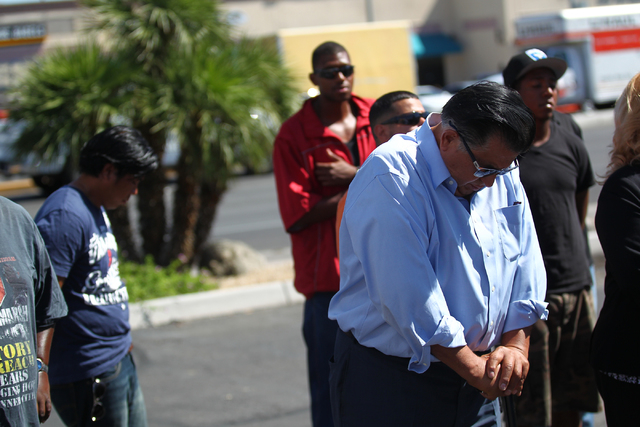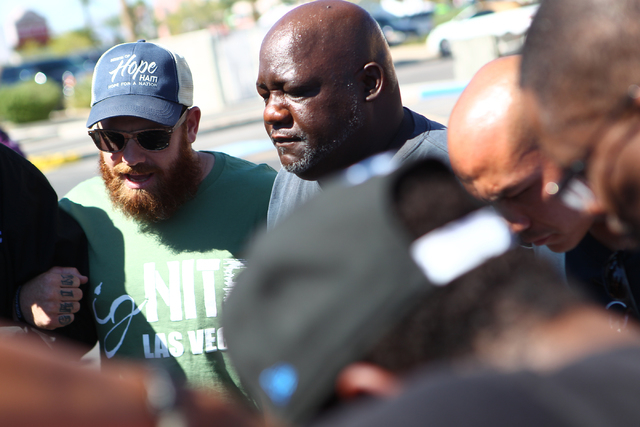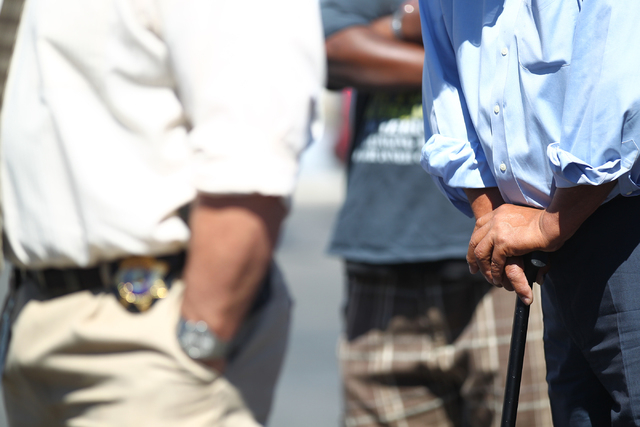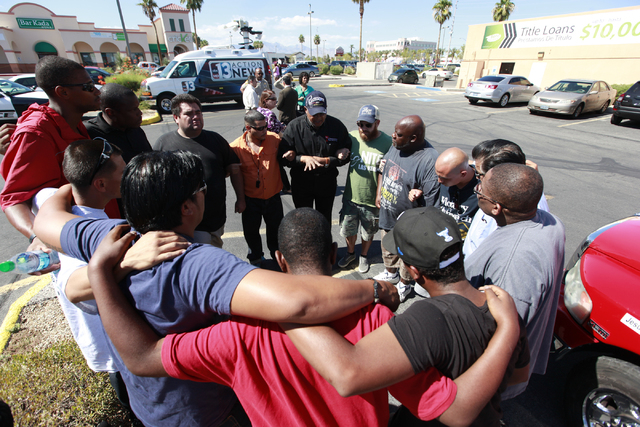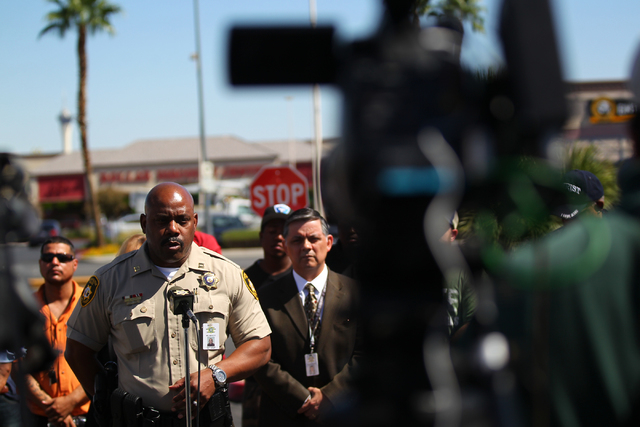 Las Vegas police said Monday that a shooting that left a teen dead earlier this month was a "heinous" and random act of violence.
Metro asked for help in finding clues about what led to the death of Jose Hernandez Peña, 16, of Las Vegas.
"Unbeknownst to him, he became the victim of a heinous crime," police Lt. Ray Steiber said.
It happened about 7:30 p.m. Sept. 21. Peña and four other people had just finished eating dinner out and were sitting in a vehicle waiting at a red light near the Sahara and Decatur intersection.
A dark-colored sedan pulled up. The window rolled down, someone yelled something unintelligible, police said, and shots were fired.
Hernandez Peña was struck multiple times. The four people he was with, three of whom were juveniles, drove him to a nearby neighborhood and called for help.
First responders arrived and found him lying on a driveway on Stampa Avenue. Hernandez Peña, a 10th grader at Clark High School, later died at University Medical Center.
More than a week later, police have no leads on who killed him.
"We need the community's help," Steiber said Monday. "We believe that somebody saw something."
It's a busy intersection, heavily trafficked in the evenings and full of businesses with video surveillance. But no one has come forward with information and the video footage showed nothing. All police know is the shooter was with three other men in a dark-colored two or four-door sedan.
Police don't believe the shooting was gang-related or a result of road rage. None of the people in Hernandez Peña's vehicle had a criminal history. Steiber said as far as he knows, Hernandez Peña had never had contact with the shooter before.
"This is a random act," Steiber said. "We all need to be outraged."
Some have questioned why Hernandez Peña was driven to a neighborhood and not a hospital. Steiber said police are not considering this suspicious — they drove the wounded boy somewhere they knew was safe and then called for help.
Bolden Area Command Capt. William Scott urged anyone with information to come forward. He reminded the public that tips can be made anonymously to Crime Stoppers if someone is worried for any reason.
A faith-based group used by Las Vegas police after traumatic events has offered support for family and friends since the teen's death. Pastor W.R. Cherry led a prayer group Monday regarding the shooting.
Anyone with any information on this shooting is urged to call police at 702-828-3521 or Crime Stoppers at 702-385-5555 and www.crimestoppersofnv.com.
Contact Annalise Little at alittle@reviewjournal.com or 702-383-0391. Find her on Twitter: @annalisemlittle.