Las Vegas remembers victims of 9/11 attacks — PHOTOS
Updated September 11, 2023 - 7:18 pm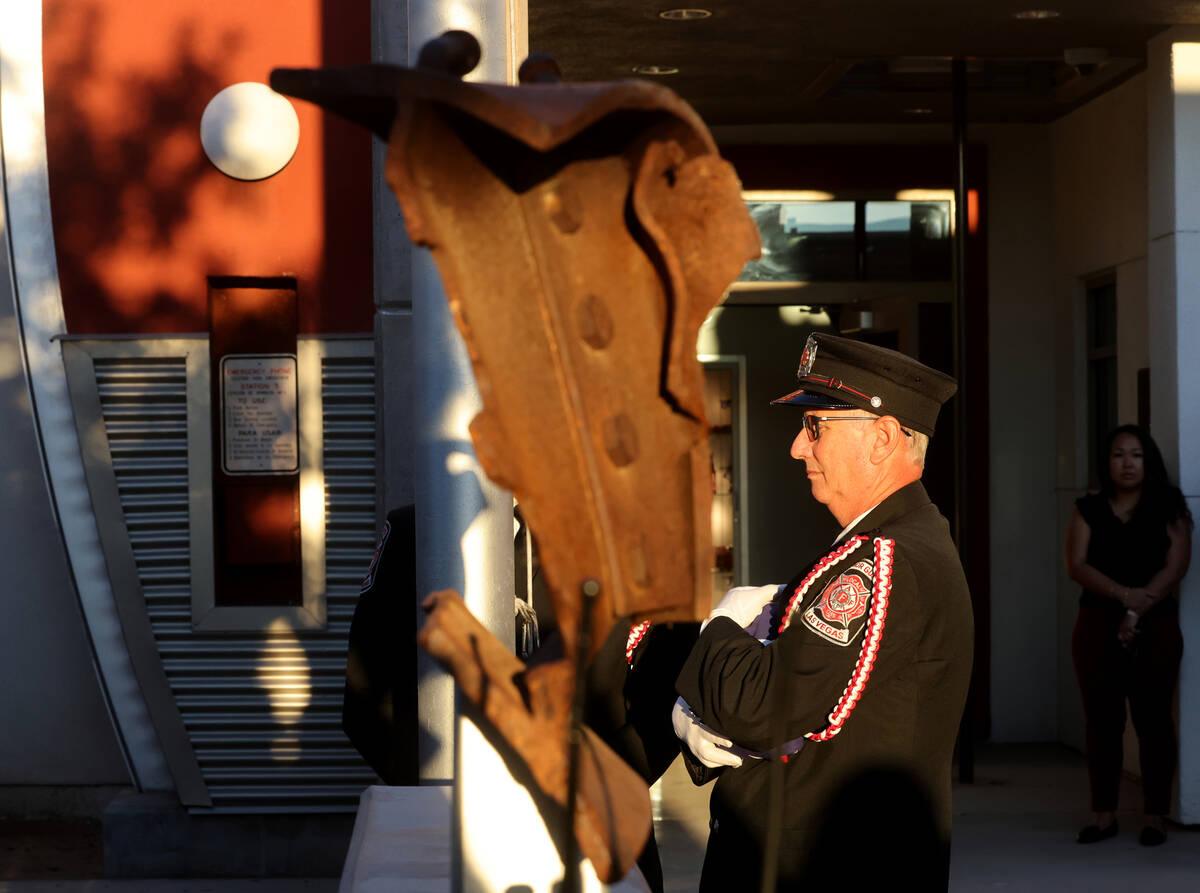 Las Vegas firefighters paused Monday morning to remember an American tragedy that took place 22 years ago.
On the 22nd anniversary of the 9/11 attacks, Las Vegas Fire and Rescue held its annual tolling of the bell to honor the victims of the attacks.
The annual ceremony, which featured the raising of an American flag that once flew over the World Trade Center, was held at Fire Department Station 5 near Charleston and Valley View boulevards in the central valley. It took place in front of a piece of metal that was recovered from ground zero.
"It's something that is solemn to every firefighter across this country," Las Vegas Fire Chief Fernando Gray said.
9/11 ceremonies were held across the country Monday to honor the nearly 3,000 people killed in the attacks at the World Trade Center in New York, at the Pentagon and in a field near Shanksville, Pennsylvania. The victims included Palo Verde High school teacher Barbara Edwards, who was honored in a ceremony at the school Friday.
Contact Paul Pearson at ppearson@reviewjournal.com. Follow @EditorPaulP on X.