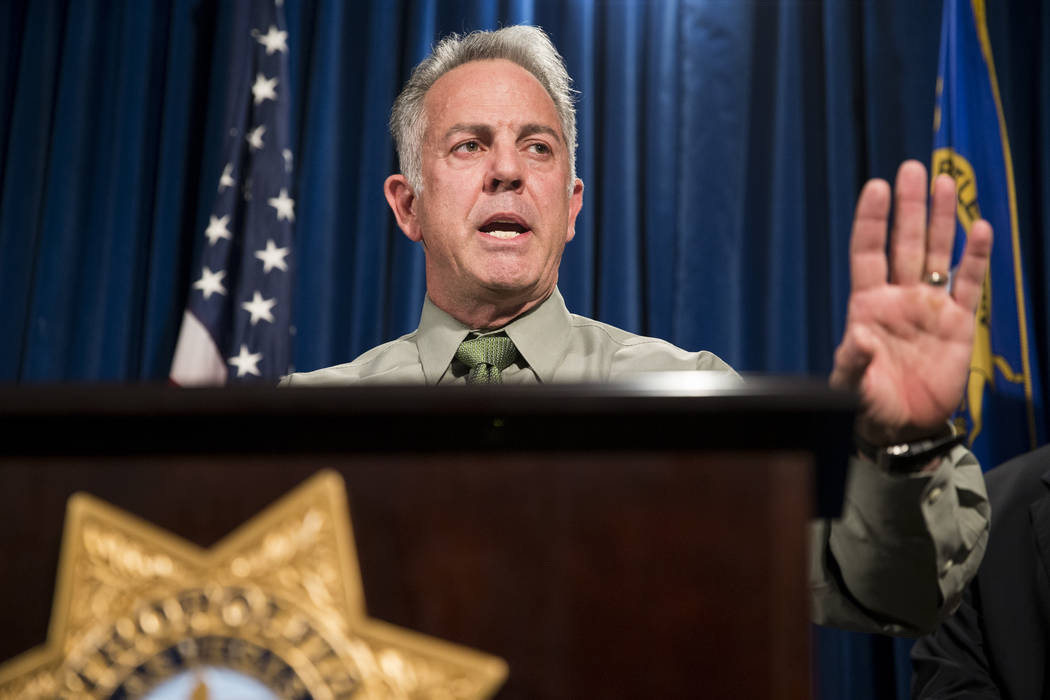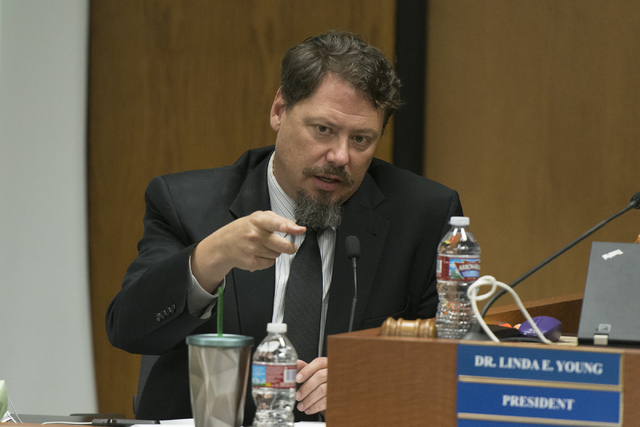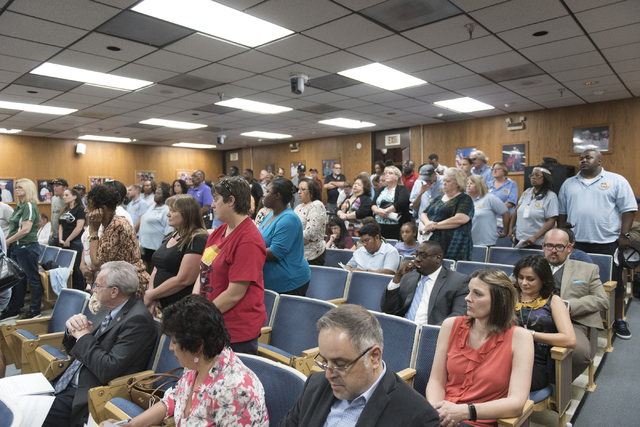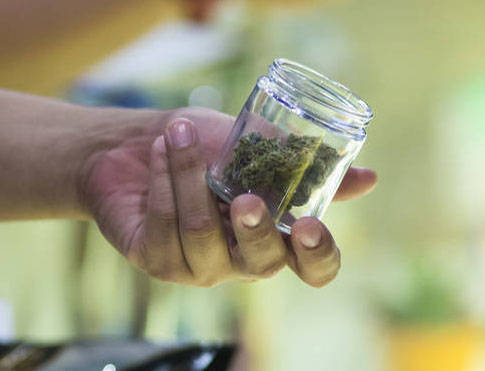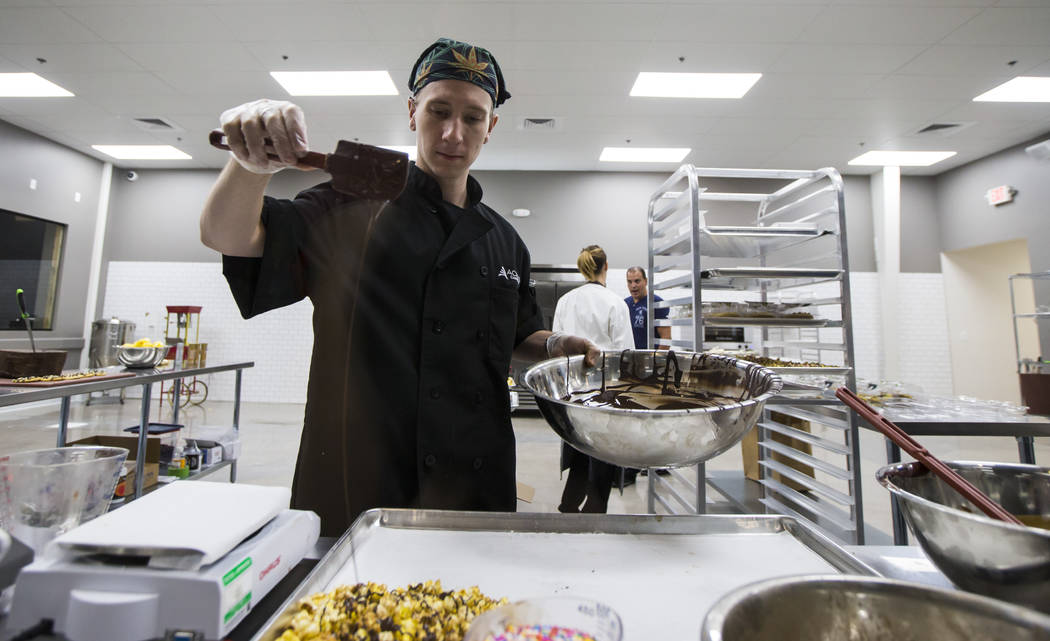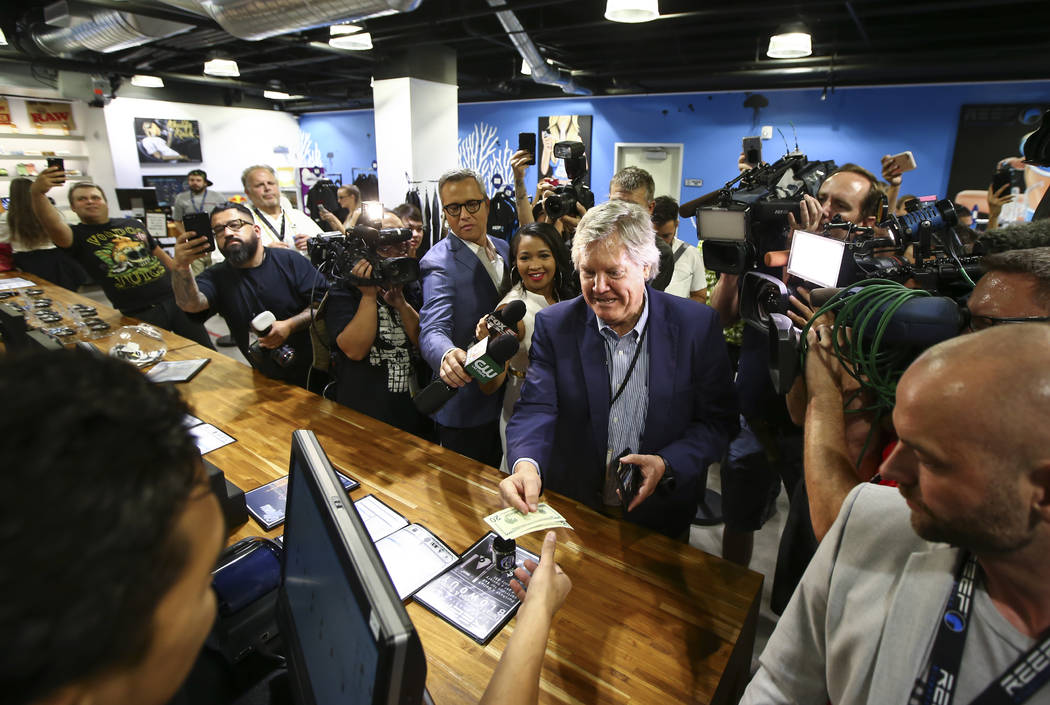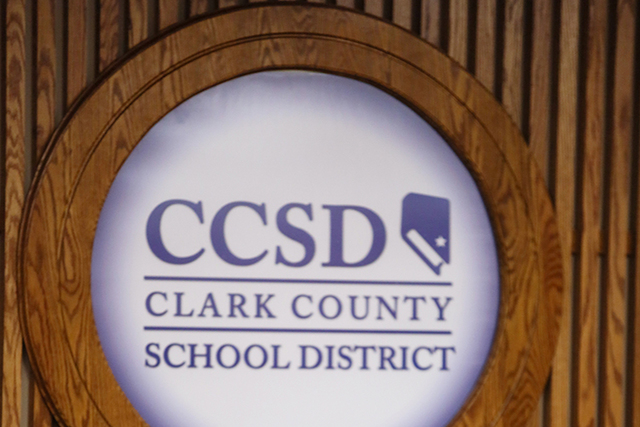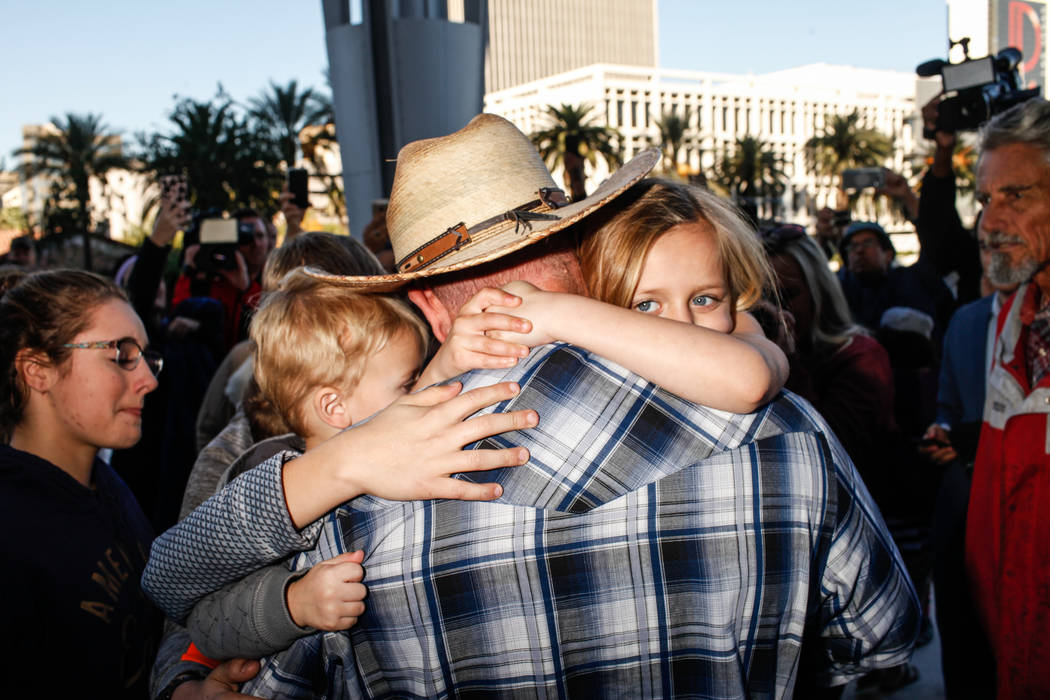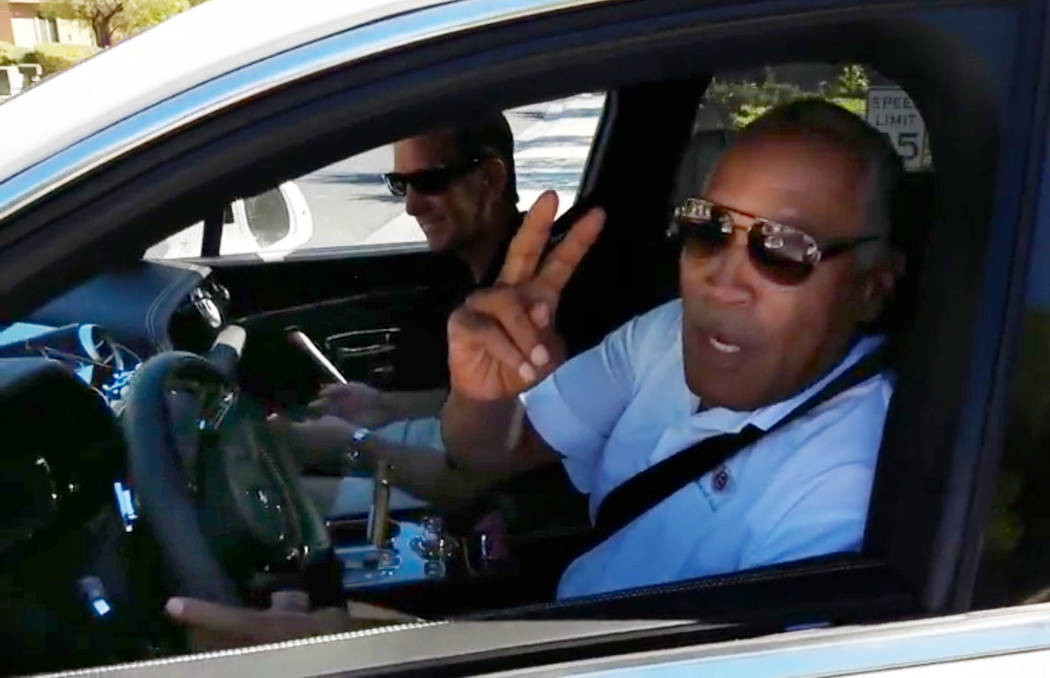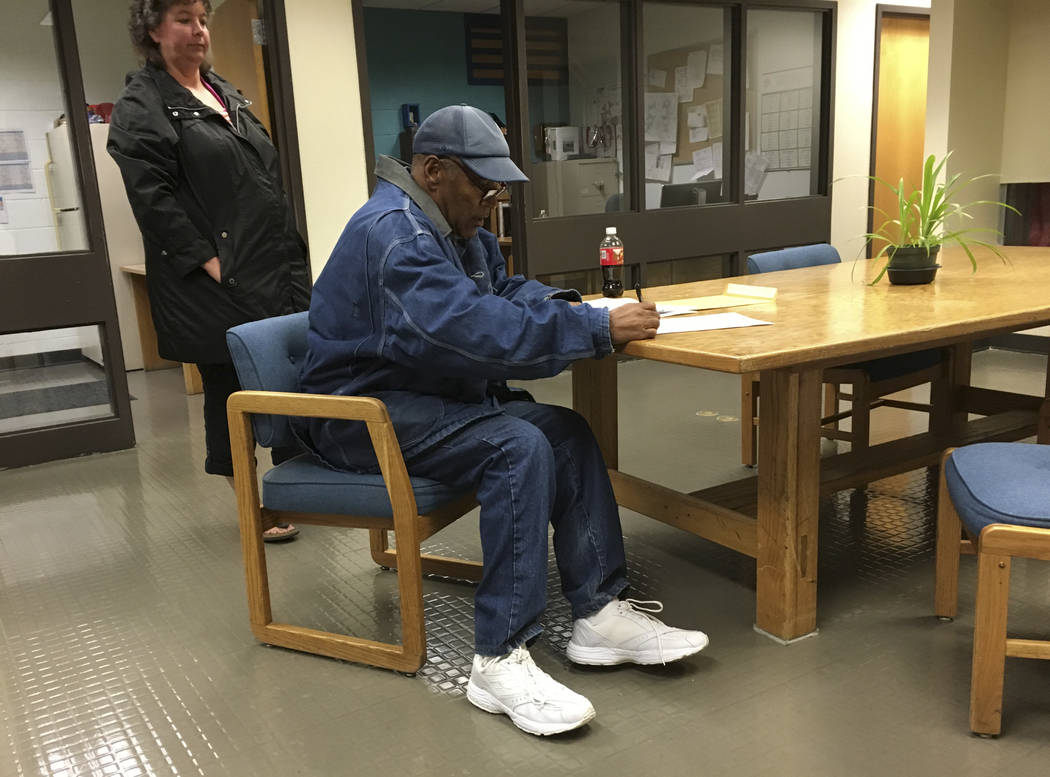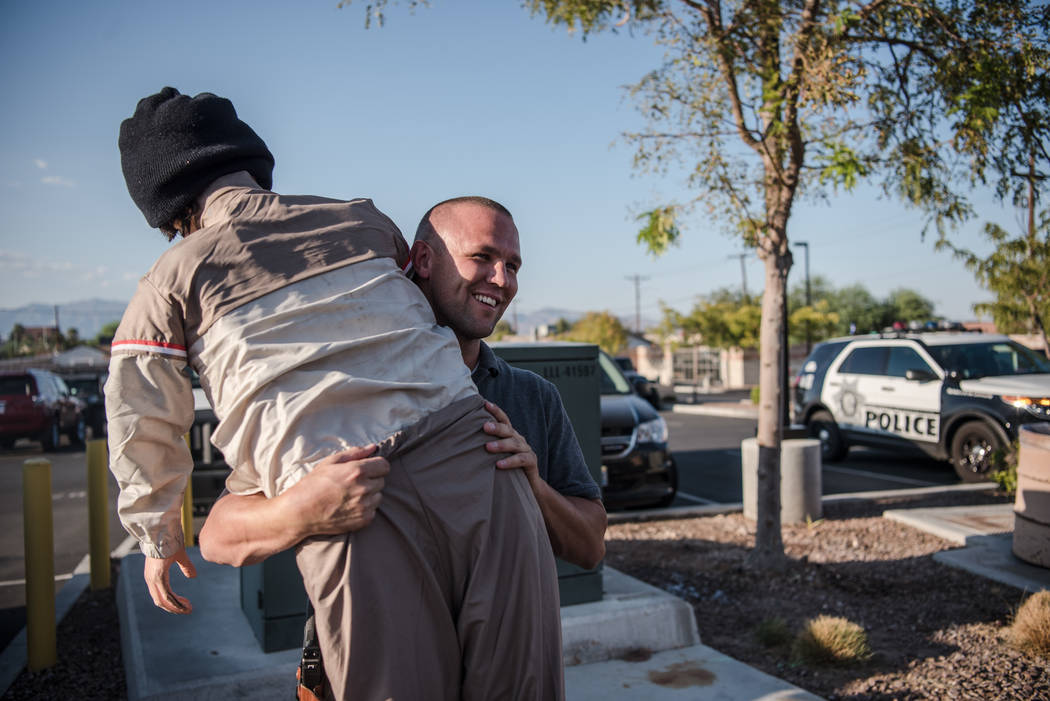 A deranged man with an arsenal pierced the heart of Las Vegas hospitality. In the process, he revealed the often-overlooked and undersold spirit of the community.
Without question, the horror and heroism of Oct. 1 were the biggest story of the year — maybe the biggest of any year in Las Vegas history. But it wasn't the only thing that happened in 2017.
Valley schools battled budget cuts and scandal. An old vice became a new, homegrown source of revenue. And the engine of development sputtered back to life, stirring familiar conflicts over land use. Even Nevada's most infamous rancher and most famous prison inmate found their way back into the headlines in 2017.
Here's a look back at the 10 most important local stories of the year, as determined by the Review-Journal staff:
1. Oct. 1 shooting
It sounded like fireworks at first, so many in the crowd said. Then people started dropping, running, screaming. The mass shooting on Oct. 1, the final night of the Route 91 Harvest festival, left 58 concertgoers dead and more than 500 people injured, several of whom will still be working toward a full recovery in 2018. In the immediate aftermath of the tragedy, the community banded together. Three months later, many are still recovering — physically and emotionally. See all of our coverage here.
2. CCSD budget woes
The Clark County School District uncovered a roughly $60 million deficit just before the school year began, forcing officials to scramble to identify cuts. Two months later, Superintendent Pat Skorkowsky announced his retirement in a press conference that attacked the state's chronic underfunding of education. Four rounds of budget cutting ultimately eliminated 277 central service positions and 262 school positions.
3. Recreational marijuana sales
Nevada's recreational marijuana market kicked off July 1 with long lines of people buying cannabis legally for the first time without a medical card. A strong start only got stronger through the second half of 2017, with dispensaries across the state selling more than $126 million worth of adult-use marijuana through the first four months, generating roughly $19 million in new tax revenue for the state.
4. CCSD sexual misconduct arrests
As the 2016-17 school year unfolded, so did an alarming trend: The number of employees arrested on charges of sexual misconduct continued to rise. Experts detailed a systemwide crisis, with three primary contributing factors: a poor system of tracking employees who had been previously accused of sexual misconduct; state and district background checks that failed to check crucial information about potential applicants; and a lack of policies relating to social media or text-messaging for employee-student communications.
5. Bundy trials
In the midst of the third trial this year over an armed standoff with federal agents in Bunkerville, a judge declared a mistrial for the main defendants in the case, including rancher Cliven Bundy. U.S. District Judge Gloria Navarro ruled the federal government had improperly withheld evidence and set a new trial for early 2018. Many viewed the move as a sign of an unraveling government case against those who squared off against the Bureau of Land Management in April 2014.
6. O.J. released
After nearly nine years in prison, O.J. Simpson is a free man in Las Vegas. Simpson, who had been serving time in Lovelock Correctional Center for a 2007 robbery conviction, was released in the early-morning hours of Oct. 1 after a unanimous vote from the Nevada Parole Commission. Since then, the 70-year-old former all-pro NFL running back and actor has been spotted around Summerlin at places like Grape Street Wine Bar and Golf Galaxy, apparently working on his golf game.
7. UNLV medical school
Nevada's doctor shortage isn't a new problem, but this year, Las Vegas welcomed what has been touted by local, state and university officials as a major part of the solution: its first allopathic medical school. UNLV opened the fledgling school July 17 with 60 students. School leaders hope the charter class — made up entirely of students who are from Nevada or have Nevada ties — will eventually choose to stay and practice medicine in the state.
8. Scott Dozier's death wish
Condemned killer Scott Dozier hoped to die in November after a judge signed his execution warrant. But federal public defenders representing him resisted the state's execution protocol, arguing that a paralytic drug in the lethal injection cocktail could mask suffering, even though Dozier insisted he would not waver from his death wish. District Judge Jennifer Togliatti ultimately ordered a stay on Dozier's execution, which would have been the first in Nevada since 2006.
9. Development battles
Developers' plans to spread homes across open spaces ignited a firestorm of controversy throughout the valley. Plans to develop a small segment of the closed Badlands golf course in Las Vegas dominated the Ward 2 City Council race won by political newcomer Steve Seroka. Other battles were waged over development plans for the closed Silverstone golf course in northwest Las Vegas, Legacy Golf Club in Henderson and Blue Diamond Hill near Red Rock Canyon National Conservation Area.
10. Mannequin decoy
Police trying to solve the slayings of two homeless men staged a scene to catch a perpetrator. They clothed a mannequin, wrapped it in a blanket and laid it on a downtown street corner, with hidden cameras aimed at the dummy. The ruse worked. One night in February, the unorthodox police work led to the arrest of 30-year-old Shane Schindler, who was seen attacking the mannequin with a hammer. Schindler ultimately pleaded guilty to attempted murder and was sentenced to eight to 29 years behind bars.