Las Vegas shoppers find some shelves bare amid coronavirus crisis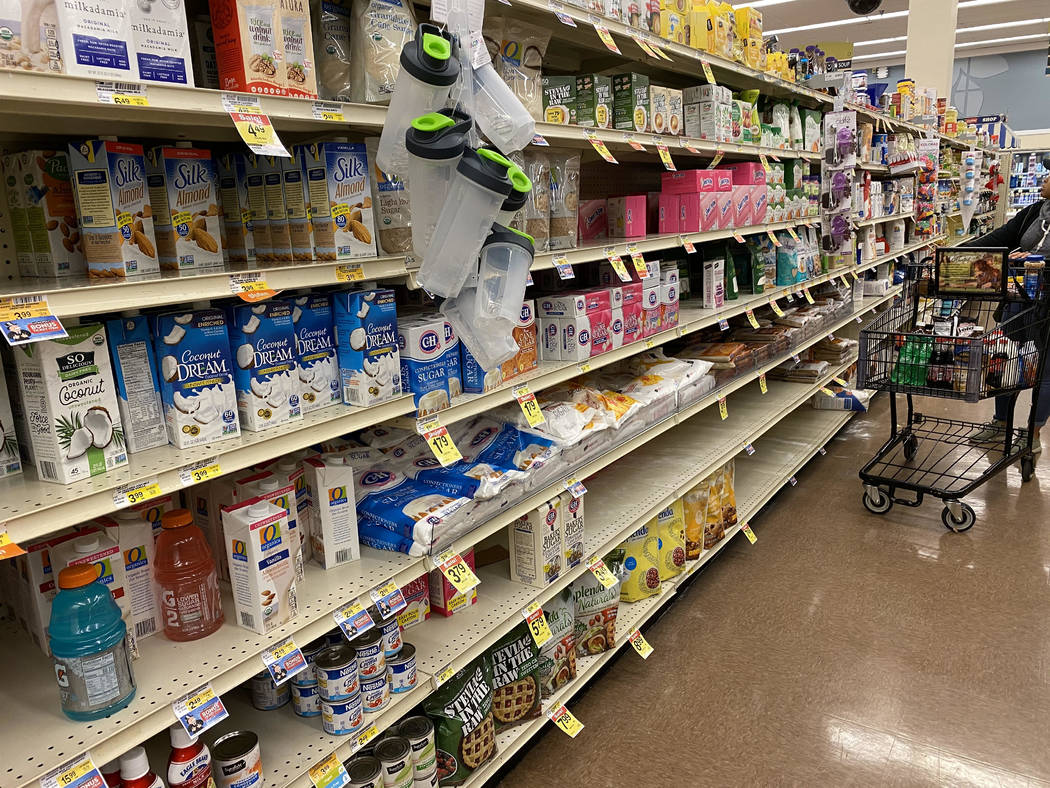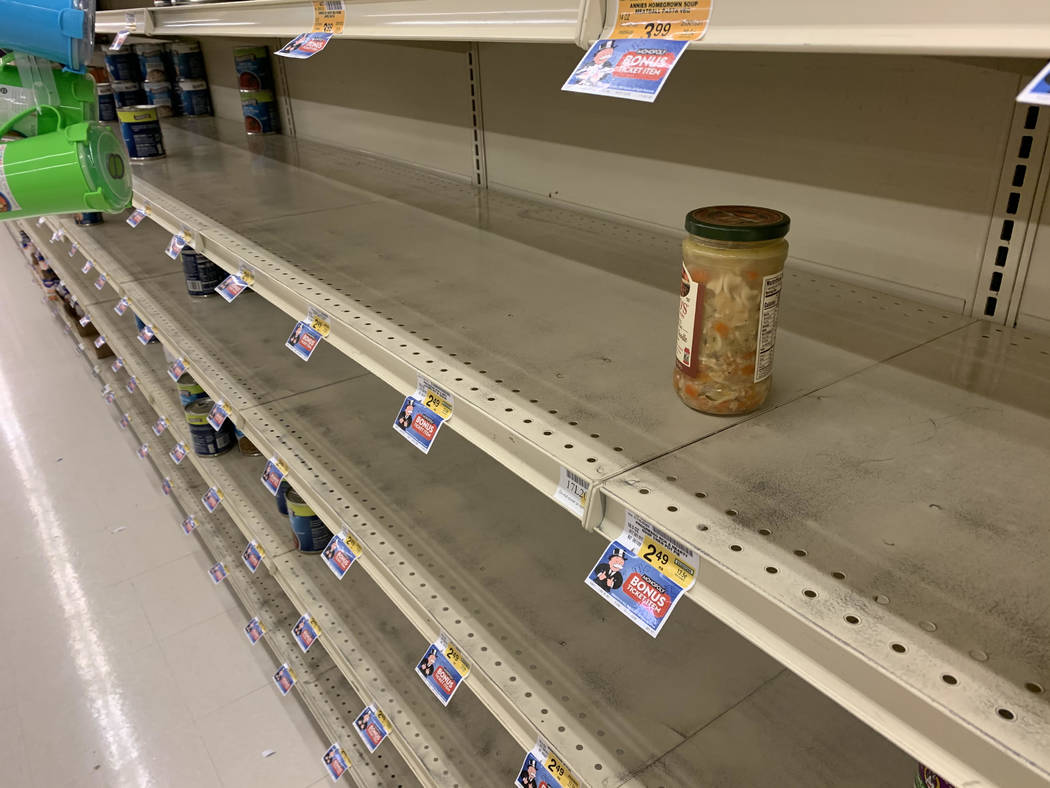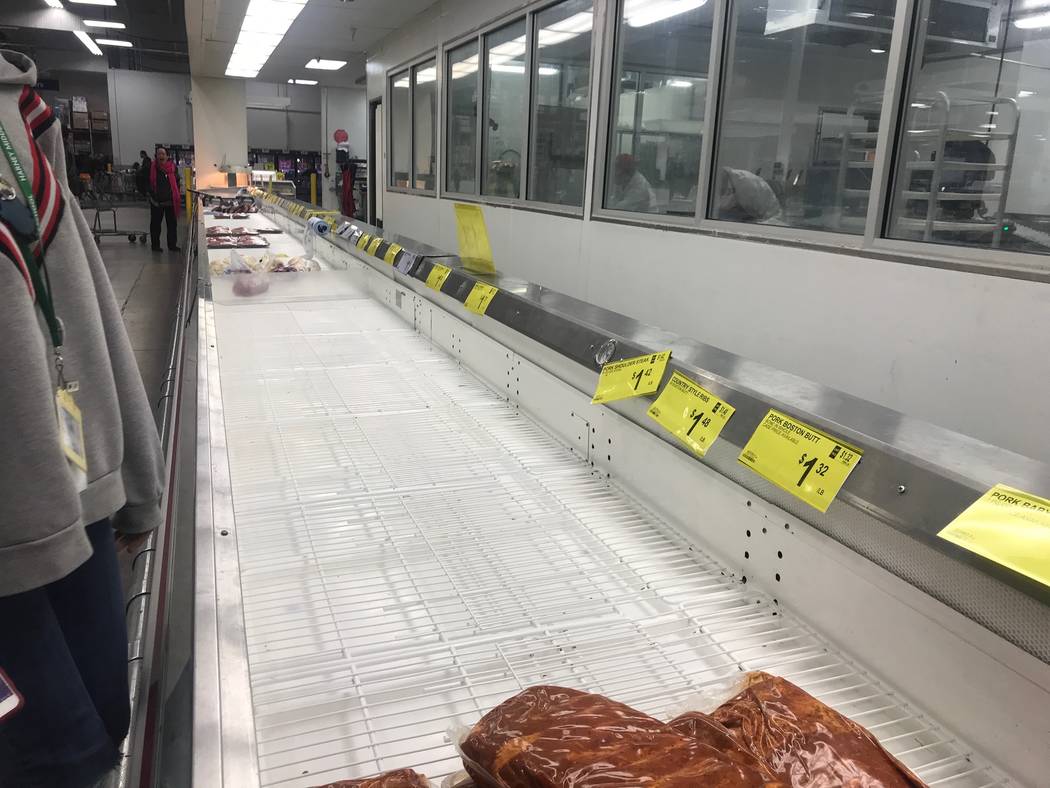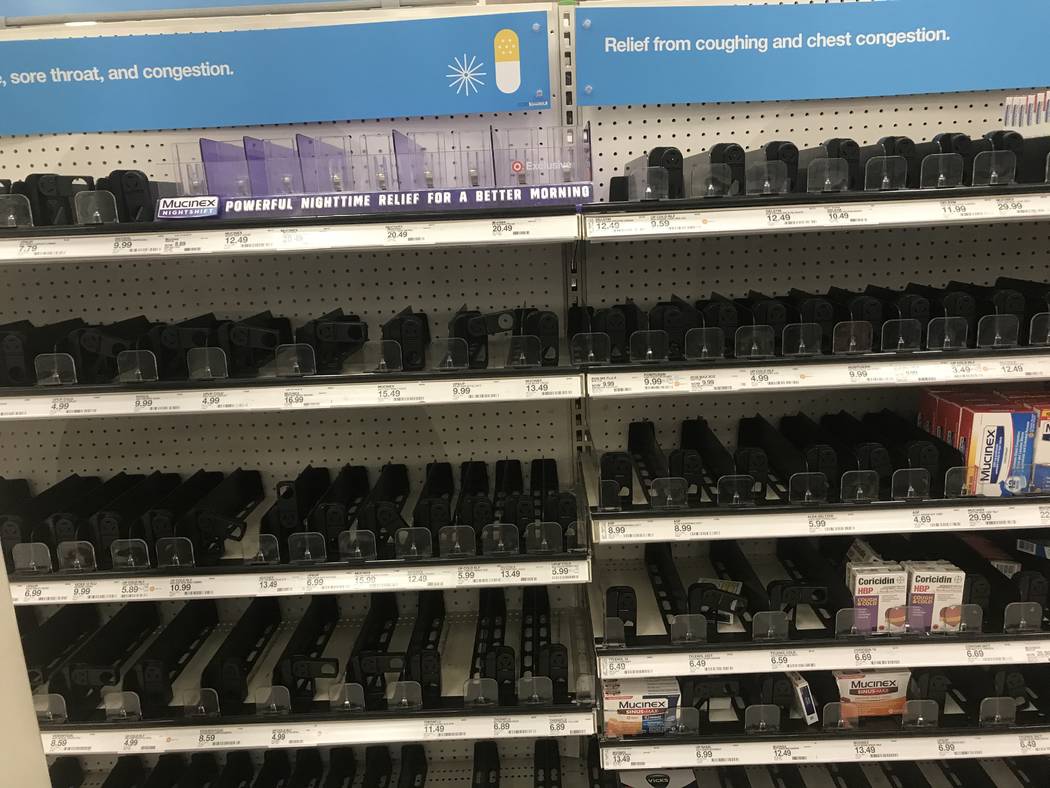 Shoppers continued stocking up on some food and household goods at grocery stores across the Las Vegas Valley Friday as uncertainty spread amid news of additional closures aimed to slow the spread of the coronavirus.
A Target near Summerlin had bare shelves in the toilet paper, canned food and medicine aisles. Shelves of chicken at a Walmart in the southern valley were empty, and breads, juices and deli meats also were gone. Inside a Smith's in the same area, a sign read, "WE ARE OUT OF: Hand Sanitizer, Masks, Alcohol, Gloves, Thermometers." Some shoppers reported waiting up to an hour to check out, while others said it took no longer than usual to pay for their groceries.
Not every store across the valley experienced the same rush; many stores appeared to have normal inventory and small amounts of shoppers Friday night.
Metropolitan Police Department Lt. Miguel Ibarra said police braced for a spike in calls to grocery stores, but as of about 9:45 p.m. officers had not responded to an extraordinary amount of disorderly conduct or fight calls to stores.
Some psychologists and mental health researchers characterized this type of mass shopping as an emotional response in the absence of clarity on how much of an impact the coronavirus will have on economies throughout the country.
Contact Dalton LaFerney at dlaferney@reviewjournal.com or at 702-383-0288. Follow @daltonlaferney on Twitter.