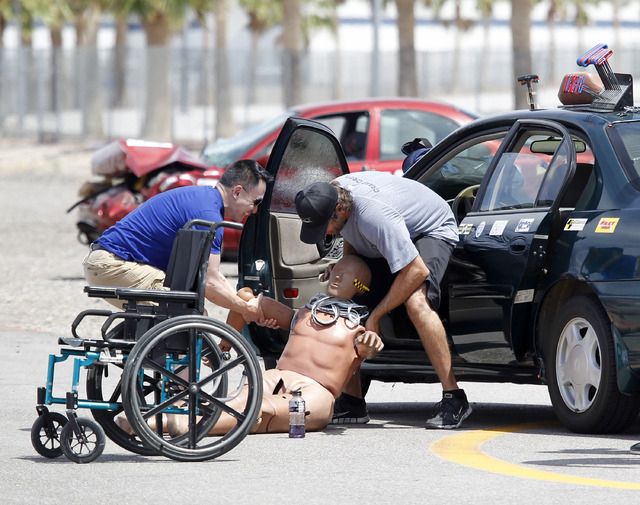 The 13th annual ARC-CSI (Accident Reconstruction Communications – Collision Safety Institute) conference began with crash test day on Monday at the Las Vegas Motor Speedway. This is the twelfth year the conference has been held in Las Vegas.
Hundreds of people gathered along barricades to watch as cars slammed into concrete barriers, plowed into the back of buses and collided ead on into one another.
"This is an opportunity for guys to learn first hand about car wrecks. This is a lab, this is where they get to see what create the crash," said W.R. "Rusty" Haight, the event organizer.
All sorts of tests were undertaken, from small fender benders to collisions at more than 40 miles per hour. High speed cameras, drones and remote cameras attached inside the cars were used to capture all of the action.