Las Vegas Strip dims lights for Tarkanian — VIDEO
February 19, 2015 - 1:07 am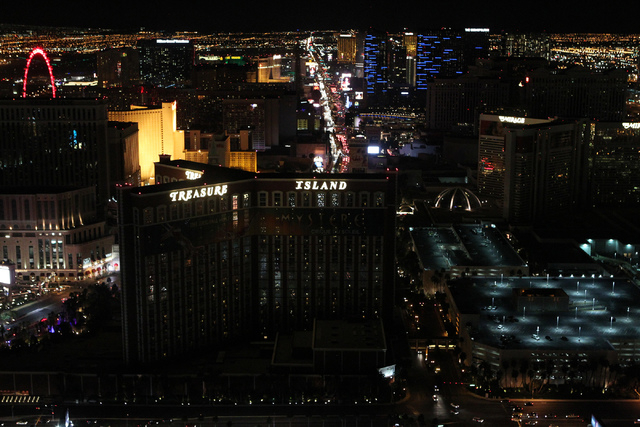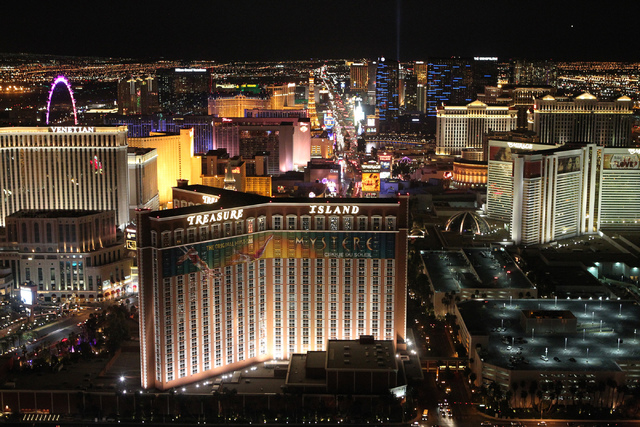 Las Vegas lost a legend with the death of UNLV's Jerry Tarkanian.
To honor his memory, the city of glittering neon lights came together and dedicated 3 minutes of darkness to the fallen basketball coach.
The Strip lights were dimmed, as seen from the rooftop of the Trump International, in observance of former UNLV hall of fame basketball coach Jerry Tarkanian on Wednesday, Feb. 18, 2015.
Nearly 40 casinos and hotels participated in the event around the city.
View the video and before and after photos above.
#DarkForTark
RELATED:
Tarkanian gave media plenty to cover — good and bad
Tarkanian changed the game forever
Vegas remembers Jerry Tarkanian — PHOTOS
Delayed but not denied, Tarkanian finally opens door to Basketball Hall
Players, officials, family honor Tarkanian at induction ceremony
Tarkanian: Hall of Fame election 'validates everything I've done'
Tarkanian overwhelmed by overdue election to Basketball Hall of Fame
Bronze statue honors 'Tark the Shark' on UNLV campus
Signs of Tarkanian's innovations all over college game
Tarkanian recalls three matchups against Wooden, UCLA
'Shark Attack' author Yaeger holds Tark close to his heart