Las Vegas takes second look at rejected medical pot shops
December 3, 2014 - 6:10 pm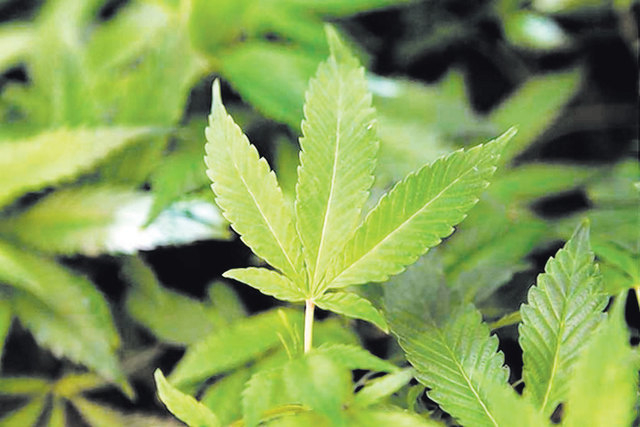 Las Vegas has granted a reprieve to a rejected medical marijuana applicant — sort of.
With the threat of lawsuits looming, city leaders Wednesday decided Nuleaf CLV — one of 10 pot shop hopefuls turned away by City Council members during a two-day permit hearing in October — should get a chance to find a new location for the shop it proposed at 4500 West Charleston Blvd.
The move comes a little more than a month after city leaders signed off on land use and licensing approvals for most of the city's pot shop hopefuls, plowing ahead with licenses for 27 dispensaries days before the state issued its opinion on would-be dispensary owners.
It came only hours after Clark County held off on thinning its applicant pool, citing a pending lawsuit over the permit selection process.
Nuleaf, considered Las Vegas' third-best applicant by state regulators, has not ruled suing over the 4-2 council rejection of its shop near West Charleston and South Decatur boulevards. Neighborhood opposition and proximity to schools were cited as issues.
Under state law, Nuleaf —which is run by longtime California-based dispensary operators at Berkeley Patients Group — must find a new location within a 5-mile radius of its original site.
Lobbyist Jay Brown, who represented the company at Wednesday's reconsideration hearing, said a new site should be selected in the next few months.
Wednesday also saw city leaders breathe life into Desert Aire Wellness' long-dead pot shop proposal, which was pulled at the applicant's request in late October.
Las Vegas-based Desert Aire — Southern Nevada's only all-female dispensary group — was ranked as the city's 10th-best applicant by state regulators. City leaders have agreed to hear the group's on Dec. 17.
The group, also represented by Brown, dropped its bid for a dispensary at 420 E. Sahara Ave. after Las Vegas leaders approved licenses for eight of 12 state-mandated dispensaries on the city's first day of hearings in October. Two dispensary applicants, Las Vegas Releaf and Great Basin Care, won preliminary approval to do business within blocks of Desert Aire's proposed site.
It remains unclear if those applicants, which did not consent to have their rankings released by the state, will be displaced by NuLeaf and Desert Aire's revival.
Las Vegas leaders have yet to set a date to complete the city's 12 state-approved pot shop licenses.