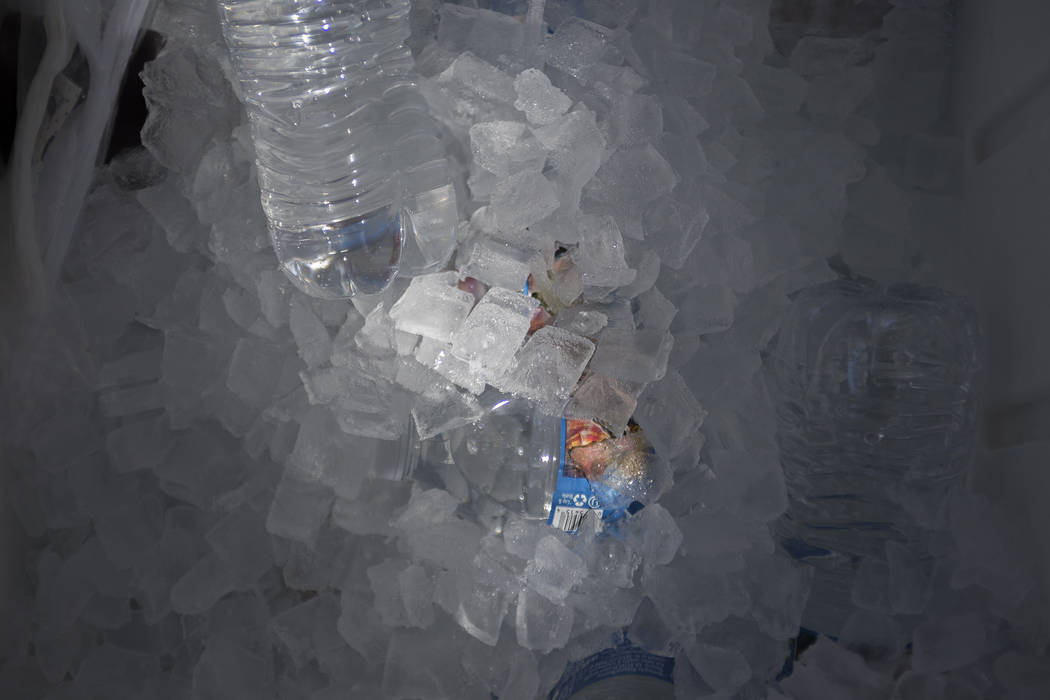 Free water bottles in tubs of ice and giant fans were welcome sights for those seeking respite from the sun on Wednesday at the Courtyard Homeless Resource Center in Las Vegas.
The center was one of eight cooling stations that opened Tuesday and Wednesday in Clark County to help people cope with triple-digit temperatures predicted to reach 108 degrees on Wednesday.
The National Weather Service, which issued an excessive heat warning on Tuesday that was set to end at 8 p.m. Wednesday, tweeted that the high did reach 108 degrees Wednesday, marking the hottest day of the year so far. But, the weather service noted in the tweet that the high was nowhere near the date's record high of 114 degrees set in 1940.
So far, @LASairport (the official climate site for Las Vegas) has reached 108°F today – making it the hottest day so far this year! Though, we are no where near the record high which is 114°F set back in 1940. #heat #VegasWeather https://t.co/Il4rZJiskT

— NWS Las Vegas (@NWSVegas) June 13, 2018
Thursday won't be much cooler — a high of 105 degrees is forecast. But the triple-digit temperatures are expected to disappear over the weekend, with the weather service predicting highs of 99 degrees on Friday, 96 on Saturday and 94 on Sunday.
Three summer day shelters are open to the homeless until Sept. 30. They are located at Catholic Charities, 1511 Las Vegas Blvd. North; the Salvation Army, 35 W. Owens Ave.; and The Shade Tree, 1 W. Owens Ave.