Las Vegas Valley groups still fighting for civil rights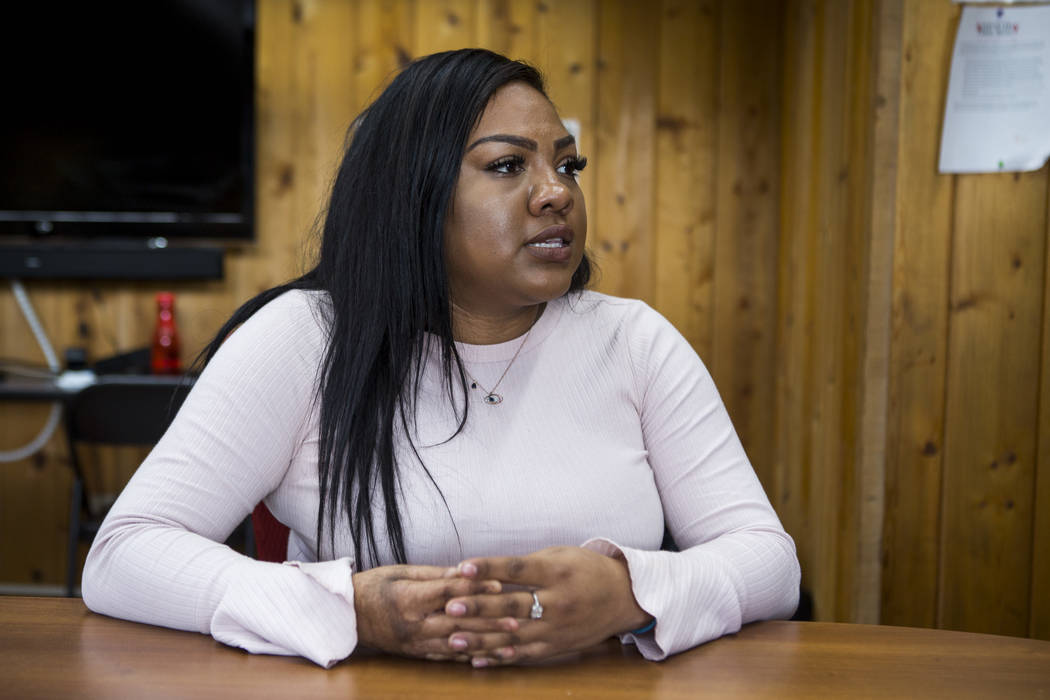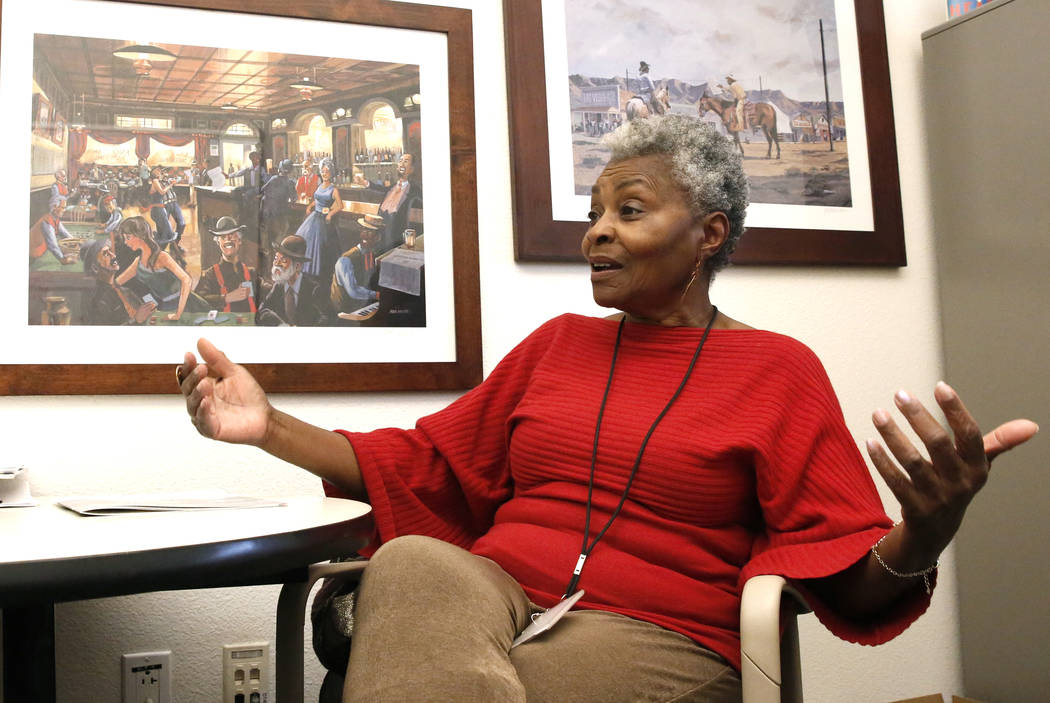 In early 1960, Dr. James McMillan penned a letter to then-Las Vegas Mayor Oran Gragson demanding that the city integrate.
City officials and hotel owners had two weeks to accept change as laid out by McMillan, the president of the local chapter of the NAACP and the city's first black dentist, or face the prospect of a televised march on the Las Vegas Strip.
On March 26, 1960, city and county officials, including the mayor and the police chief, the editor of a local newspaper and major leaders in the black community, gathered around a table at the Moulin Rouge and came to a verbal agreement.
"They decide, yes, the city is going to be integrated this evening and that you will be able to go out and test this integration decree," said Claytee White, director of the Oral History Research Center at UNLV Libraries. "They went out that evening. They sent couples out throughout the city, and they tested that they could gamble and go to shows wherever they wanted."
That day marked a major victory for the Las Vegas branch of the NAACP and the broader civil rights movement, but it wasn't the first, and it wouldn't be the last time that African-Americans had to stand up and say that their lives mattered just as much as whites'.
Fifty years after the assassination of civil rights leader Dr. Martin Luther King Jr., positive strides have been made for African-Americans in Las Vegas, but the leaders of two local organizations say inequality in income, education and employment persist.
Even coming to the verbal agreement took a couple of weeks of behind-the-scenes negotiation, White said, with hotel owners deciding that they would go along with it.
"We know what happened around that table at the Moulin Rouge that morning really wasn't what brought integration to Las Vegas," White said. "Las Vegas lives off of visitors, so you know they cannot have people marching in the streets with dogs and all of that, because they were afraid that that would be on television."
They faced opposition that first night when a few hotels in downtown Las Vegas were resistant to the new reality, White said. And in the years immediately following integration, newspaper stories revealed how some hotels failed to honor the reservations of some African-Americans.
"It got better as we got farther away from 1960," White said. "It wasn't as if it happened overnight. People had to get accustomed to it, and they had to work to make it work."
Fighting the same battles
While the civil rights movement and the work of Dr. Martin Luther King Jr. thrust issues such as integration into the national spotlight, the Las Vegas branch of the NAACP had been working to advance the lives of black people since 1926.
"The year prior to that, the Ku Klux Klan had marched down Fremont Street in full regalia, so the city fathers said that that would never happen again here in Las Vegas," White said. "It did not, but I guess the community was a little on edge, so they started a branch of the NAACP."
The group's first major effort came in 1930, when black men were deprived of Hoover Dam construction jobs. People complained to the NAACP, a community group formed to lobby for jobs, and African-American newspapers around the country reported the story.
"Even after all of this agitation … still, over the entire period, where 20,000 men worked on the dam, only 44 were African-American," White said.
Roxann McCoy, current president of the NAACP in Las Vegas, said a "huge disparity" remains in employment between blacks and nonblacks.
"In my perspective, we are still fighting for the same rights," McCoy said. "We're still fighting against racial discrimination in this city quite a bit."
McCoy said the educational achievement gap, beginning in elementary school, also persists, as does police brutality.
"We're still fighting the same battles," she said.
She's buoyed, however, by the young black men and women at UNLV who have taken up the fight in a different way.
'Encouraged'
In January 2017, Micajah Daniels, Camisha Fagan and Ashley Hamilton formed Black Lives Matter UNLV.
"We are fighting the same issues, but we have a different method of fighting the issue," McCoy said. "I like the mobility they have. I like their boisterousness. I am encouraged by them."
Daniels, the president of the organization, said the group has about 20 active members and has reached up to 150 people at the events it's held.
"People get thrown off when you say 'Black Lives Matter,'" Daniels said. "They come to a lot of assumptions and a lot of criticisms of what you do and try to devalue or denigrate the work that we do, as if it's not legitimate or it's unnecessary, and try to turn us into a nuisance. And so we have to constantly reaffirm our own humanity and vision that we're trying to accomplish."
Daniels said UNLV's chapter, which is part of a nationwide grassroots movement in response to police brutality, is broader than that issue alone.
"They automatically think anti-police organization," Daniels said. "And it's so much more than that because police violence is only a symptom of a much larger issue."
'Making space'
Daniels in particular is interested in issues surrounding poverty and food insecurity.
"Those are things that affect black and brown communities at disproportionate rates. Those are the things we plan on addressing," she said, adding that the group wants to address immigration and mass incarceration.
Their most immediate goal is to continue to "make a space" for their voices to be heard.
"Making space is kind of like speaking up when we feel that something is not OK, when we feel that people are being imposed on or that we're being marginalized," Daniels said.
While Black Lives Matter UNLV formed almost 100 years after the local chapter of the NAACP and 50 years after King's assassination, Daniels and her peers believe the work they're doing is more important than ever.
"When we think about Dr. Martin Luther King Jr., a lot of people romanticize the speech that he gave at the Lincoln Memorial, and we think about it very nostalgically and in the past," Daniels said.
"When he said that he had a dream, it was that his children and his peers and his mentors would be given the same opportunity to have a quality of life, to have access to an education and to be seen as human," she said. "These are the same things we dream about now."
Contact Natalie Bruzda at nbruzda@reviewjournal.com or 702-477-3897. Follow @NatalieBruzda on Twitter.
Did you know?
Five African-American men and women formed the local chapter of the National Association for the Advancement of Colored People in 1926. They are:
— Mary Nettles
— Clarence Ray
— Arthur McCants
— Bill Jones
— Zimmie Turner
Related
50 years after MLK assassination, housing equality fight continues
1954 Ebony article refers to Vegas as 'Mississippi of the West'
Martin Luther King Jr. spoke in Las Vegas 54 years ago