Las Vegas Valley in violation of new federal limits on smog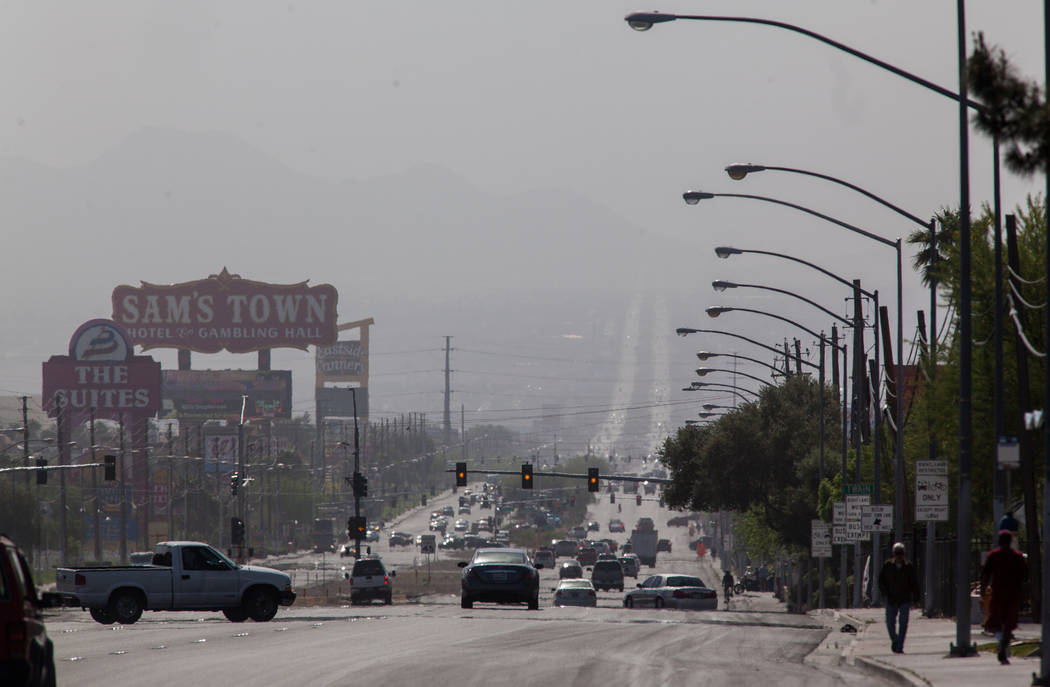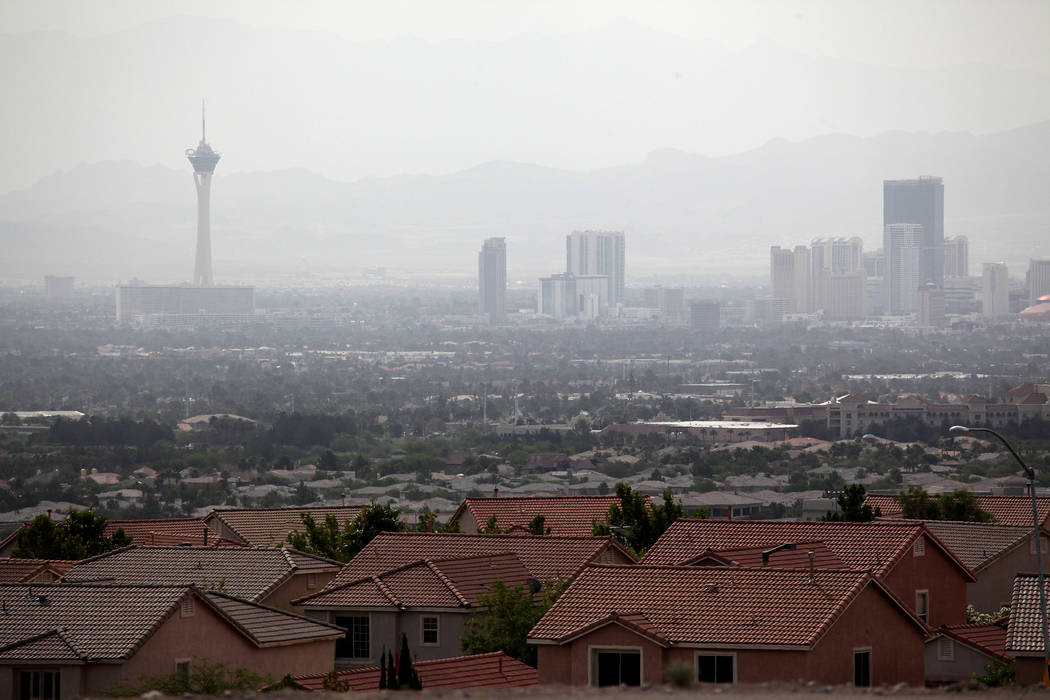 It's official: Las Vegas needs to clear the air.
The Environmental Protection Agency has identified Nevada's largest metropolitan area as one of 51 places in 22 states that exceed federal smog standards.
Monday's long-awaited announcement of EPA's "final area designations" comes three years after the adoption of new health-based limits on ground-level ozone, a key component in smog.
Local officials knew the designation was coming. Mike Sword, planning manager for the Clark County Department of Air Quality, predicted as much in 2014, before the ozone standard was tightened.
He said meeting the stricter benchmark could take years of effort, but he is confident the community can be back in compliance by 2025.
"We're in non-attainment not because we're putting out more ozone, but simply because the bar was lowered," Sword said. "We call it the limbo standard. The dance just got harder."
Car exhaust is the biggest local contributor to smog, though ozone levels can also be affected by outside pollution.
Health impacts
Ground-level ozone can irritate the lungs, exacerbating asthma and other respiratory conditions. It is particularly harmful to children, seniors, people with lung impairments and anyone active outdoors.
Sword said the EPA designation gives local air quality officials three years to "demonstrate attainment" before facing higher levels of regulation.
Communities that fail to meet air pollution standards can be stripped of federal highway money and see their clean-air programs taken over by the EPA, but Sword said such actions are a long way off.
Under the 2015 rule change, the limit on ground-level ozone went from 0.075 parts per million to 0.07 parts per million. Sword said the valley's ozone level is at about 0.073 parts per million and "heading down."
"It's going to be some tough work, but we're looking forward to the challenge," he said.
The first step will be to study what's in the valley's air so the county can tailor its countermeasures accordingly, Sword said.
Possible responses include placing new controls on stationary pollution sources such as diesel generators and boilers, requiring specialized fuel mixtures and encouraging valley residents to carpool, fill up gas tanks after dark and reduce the amount of time vehicles sit with the engine idling.
"For the everyday citizens, it doesn't mean much of a change to the things they've been doing to protect the air we share," Sword said. "For my staff, it means we gear up to do some work."
Previous violations
This isn't the first time the Las Vegas Valley has found itself in violation of federal air quality regulations.
The valley was previously classified by the EPA as a "non-attainment area" for ozone, carbon monoxide and dust before reducing those pollutants to within allowable limits.
Las Vegas was joined on the latest ozone "non-attainment" list by Phoenix, Denver, Salt Lake City and most of California from San Diego to San Francisco. The only other place in the West flagged for smog was in northeastern Utah, where heavy oil and gas development is underway.
The EPA was originally expected to issue the final area designations for ozone pollution last fall. In March, a federal judge ordered EPA Administrator Scott Pruitt to move forward with the designations in response to a lawsuit from several states and environmental and health organizations.
Attorney Peter Zalzal, who represented the Environmental Defense Fund in the lawsuit, said it was disappointing that it took a court order to finally get the EPA to act, but the move could save hundreds of lives locally in the long run.
Contact Henry Brean at hbrean@reviewjournal.com or 702-383-0350. Follow @RefriedBrean on Twitter.