Las Vegas Valley residents step up to aid Harvey victims
August 30, 2017 - 8:16 pm
Updated August 30, 2017 - 9:11 pm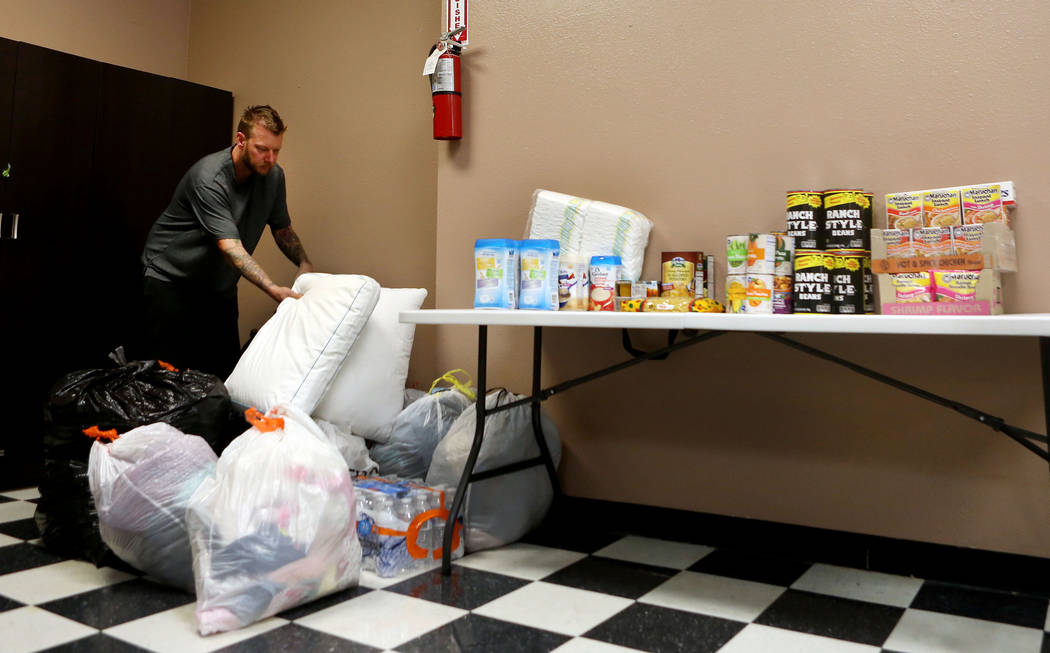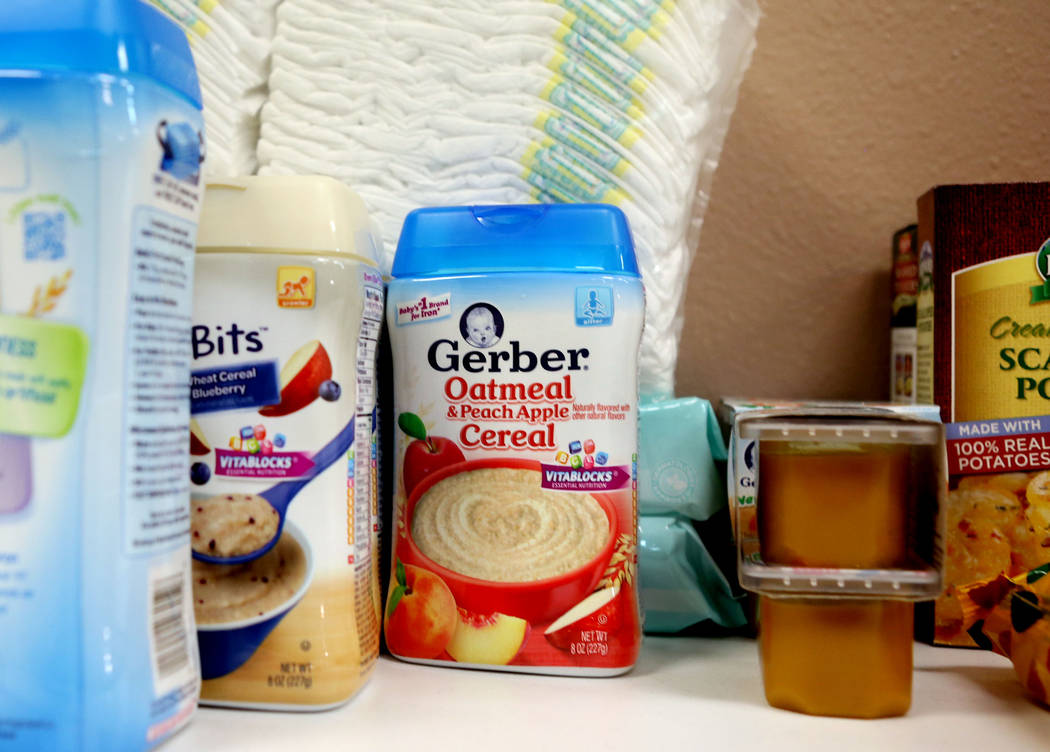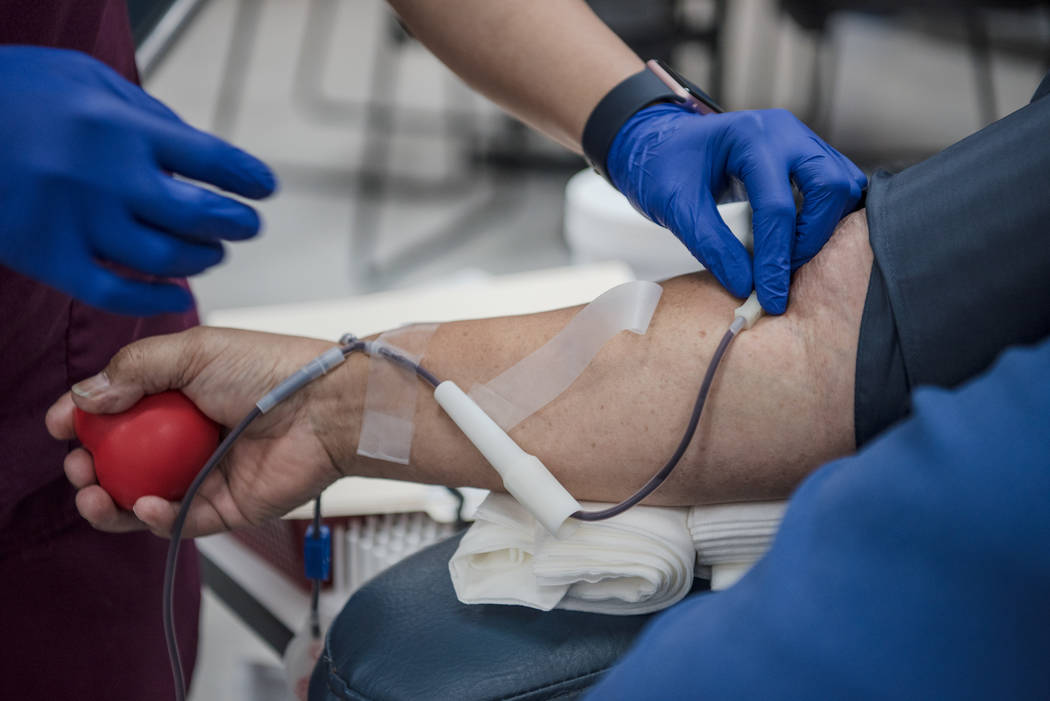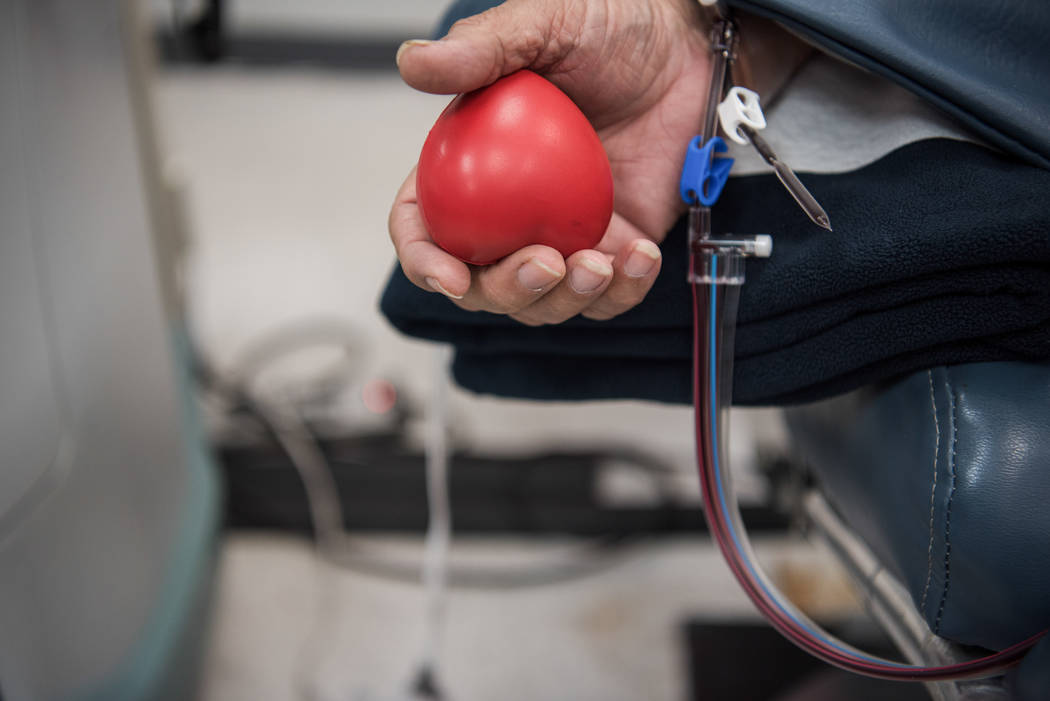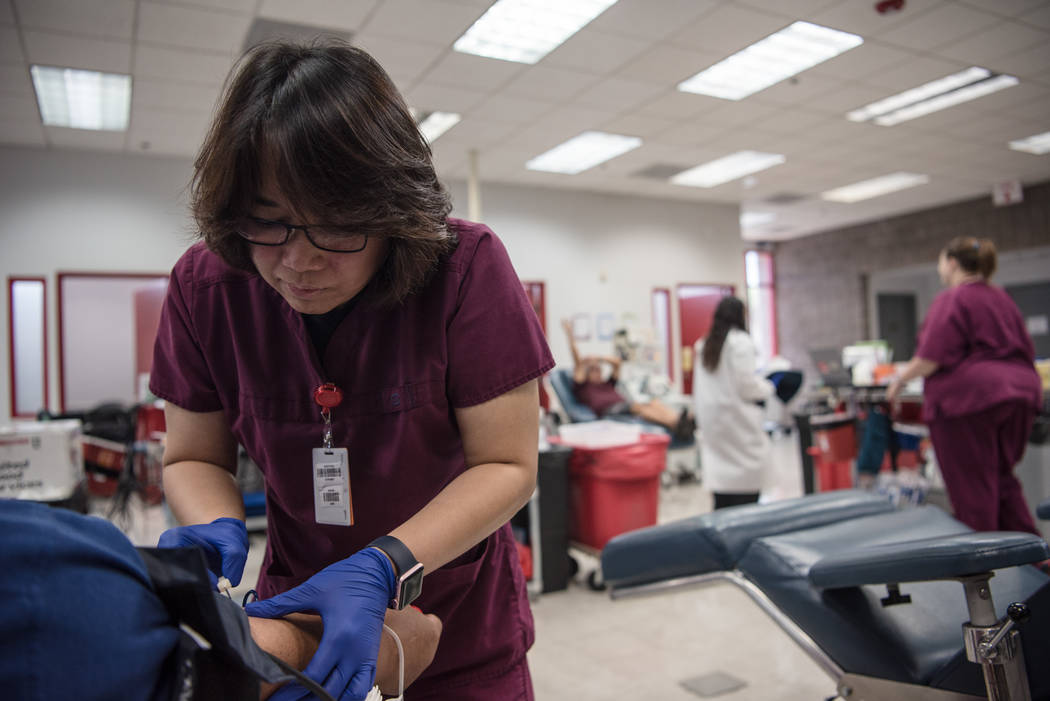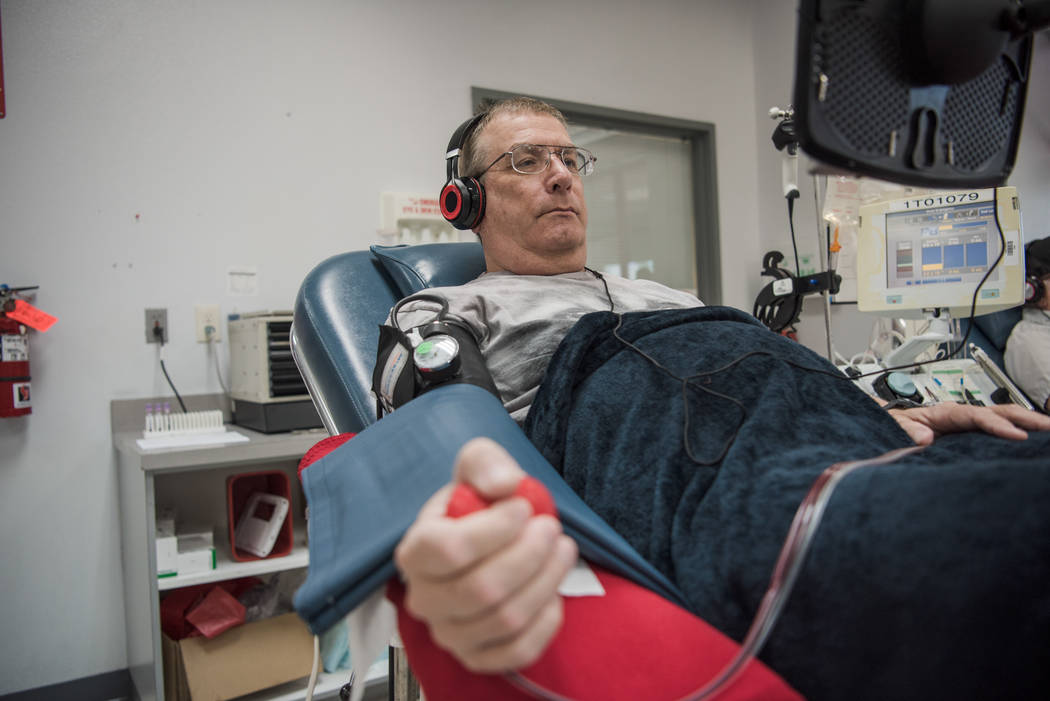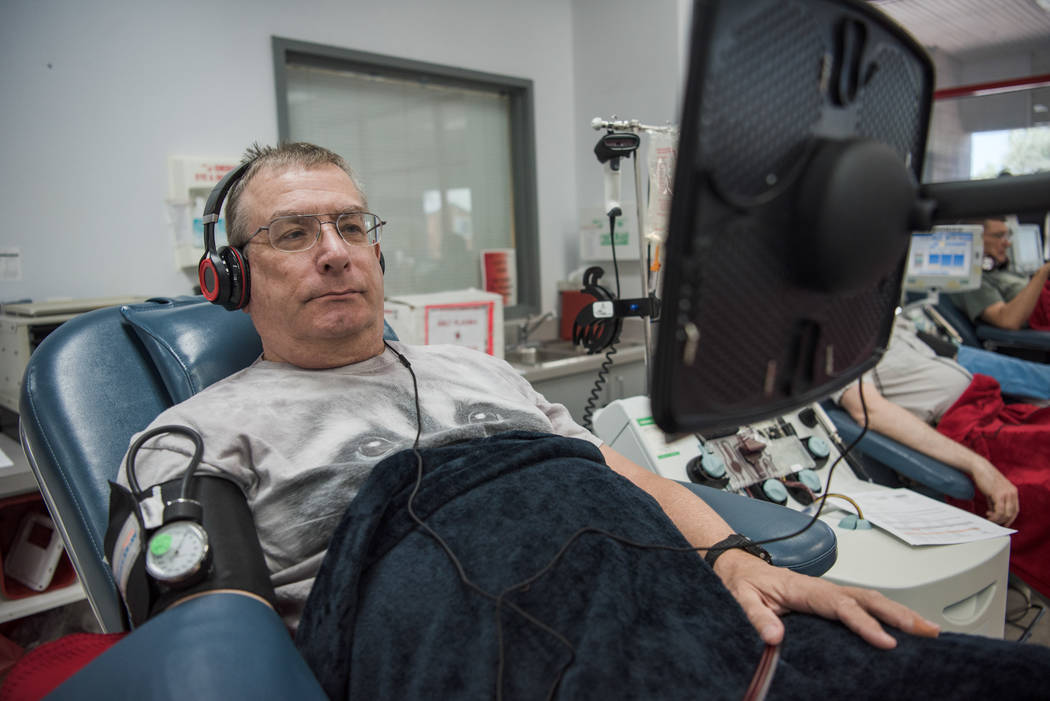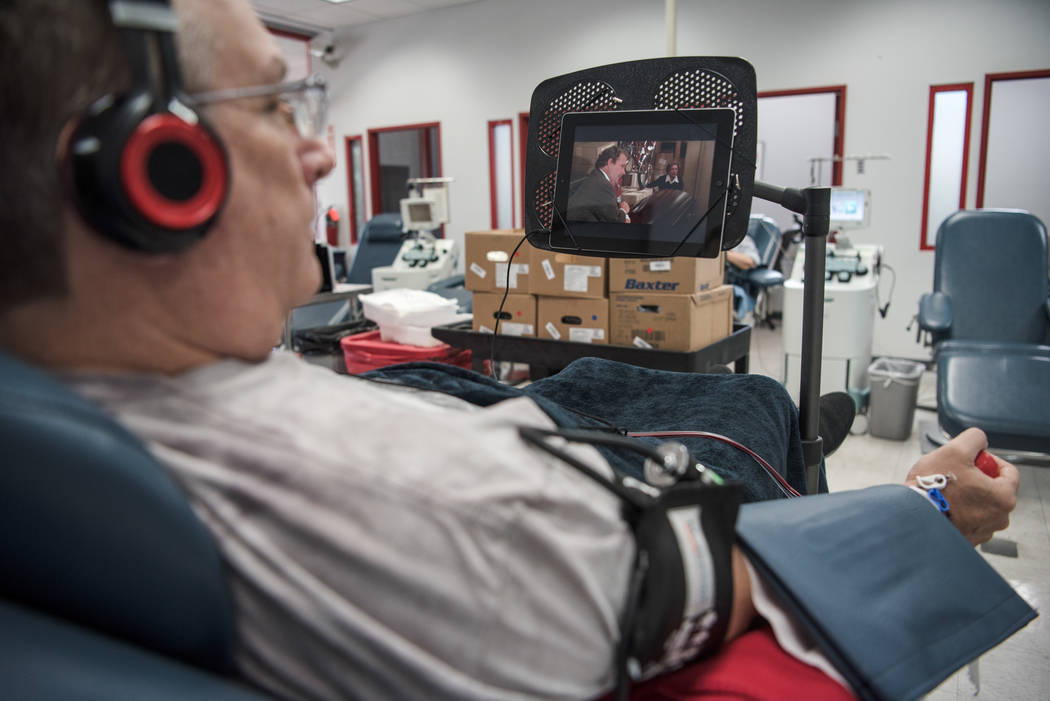 When Las Vegan Joseph Stevenson saw the news of the flooding and devastation in Houston, he knew he had to do something. So the 33-year-old booked a one-way flight to Austin from Las Vegas to join his friend, Matt Johnson, to help flood victims.
"It was an easy decision," he said. "I could do more than just watch."
Like Stevenson, Joe Riley is one of many Las Vegas Valley residents who decided they had to do something to help.
The owner of Inner Visions Tattoo had spoken with a friend in Houston who had lost everything. Riley realized he could help by collecting items Harvey victims really need — things like formula, food, diapers, air mattresses and blankets.
On Monday, he issued a call for donations with an incentive — a $25 gift card. And people responded.
"Most don't even want the gift card. They just wanted to do this to help," Riley said.
In one day, he received seven large trash bags filled with items. Others have dropped off shoes, baby food, clothes and other donations he plans to ship out after Labor Day.
"It's sad that it takes a disaster to bring people together," he said. "But right now, in Houston, people don't care if you're black, white, or a Trump supporter. People are just being humans and helping other humans, and I want to do my part, no matter how big or small that is."
Jewish Nevada CEO Todd Polikoff said the group has joined its national organization's effort to aid the people of Texas. A donation button on the group's website is raising money for the relief effort.
Polikoff also has a personal connection, having lived in Houston for three years.
That home is underwater. Friends are sitting on their roofs, waiting for helicopters. Some houses built 5 feet off the ground have water creeping toward the first floor. When Hurricane Ike hit in 2008, Polikoff recalled, he spent two weeks without electricity. He charged his phone and cooled himself in his car. His 8-pound Yorkie, Maximus, kept him sane.
The current situation is much worse, and the Jewish community and Nevadans must step up, Polikoff said.
"For some people, the end of the storm is the beginning," he said. "They have no one else to turn to but the rest of the country. And we need to be there."
Back in Houston, Stevenson and Johnson slept just three hours in two days. They partnered with people who had boats to bring food and supplies. They helped flood victims find shelter at a nearby high school. Some disabled elderly and kids were so weak, they couldn't walk and had to be carried, Stevenson said.
"It was impressive how good people were to each other, even in those circumstances," Stevenson said.
Before moving on, those being helped stopped and expressed gratitude.
"God bless you," they told him.
The kids he helped made Stevenson think of his four at home, he said.
"I hope that people won't just quickly forget what's going on," he said.
He knows the victims will need beds, furniture, water, food and housing for months to come.
"We need to stay involved so Texans can get back to their everyday lives."
After the National Guard and military arrived Tuesday night, Stevenson and Johnson were sent home. As they left, the clouds let up and a slice of sun poked out. The warmth, Stevenson recalled thinking, was a miracle.
Contact Briana Erickson at berickson@reviewjournal.com of 702-387-5244. Follow @brianarerick on Twitter.
How to help Harvey victims
— All day Thursday, Las Vegas Chick-fil-A restaurants will donate 10 percent of all sales to the American Red Cross.
— All Albertsons locations are offering a chance to donate toward the relief effort at check out.
— Donate to the American Red Cross using any Wells Fargo ATM.
— Red Cross Southern Nevada will hold a blood drive Friday at 1771 E. Flamingo Road, Suite 206B, in Las Vegas.
— The Coffee Bean & Tea Leaf location at 4165 S. Grand Canyon Drive will donate 100 percent of proceeds from sales from 6 a.m. to 8 p.m. Friday to the American Red Cross Hurricane Harvey relief fund.
— American Airlines is offering 10 AAdvantage miles for every dollar customers donate to the American Red Cross through Sept. 24, for a minimum $25 donation.
— United Airlines is rewarding customers who make donations to various efforts by offering up to 1,000 bonus miles for a $50 minimum donation by Sept. 15.
— United Blood Services in Las Vegas and Henderson are encouraging blood donations to ensure that blood needs are met.
— From 6 p.m. to 9 p.m. Sept. 27 at Downtown Grand, a Texas Culinary Road Trip will sell $50 tickets and donate 100 percent of sales to the Hurricane Harvey Relief Fund.