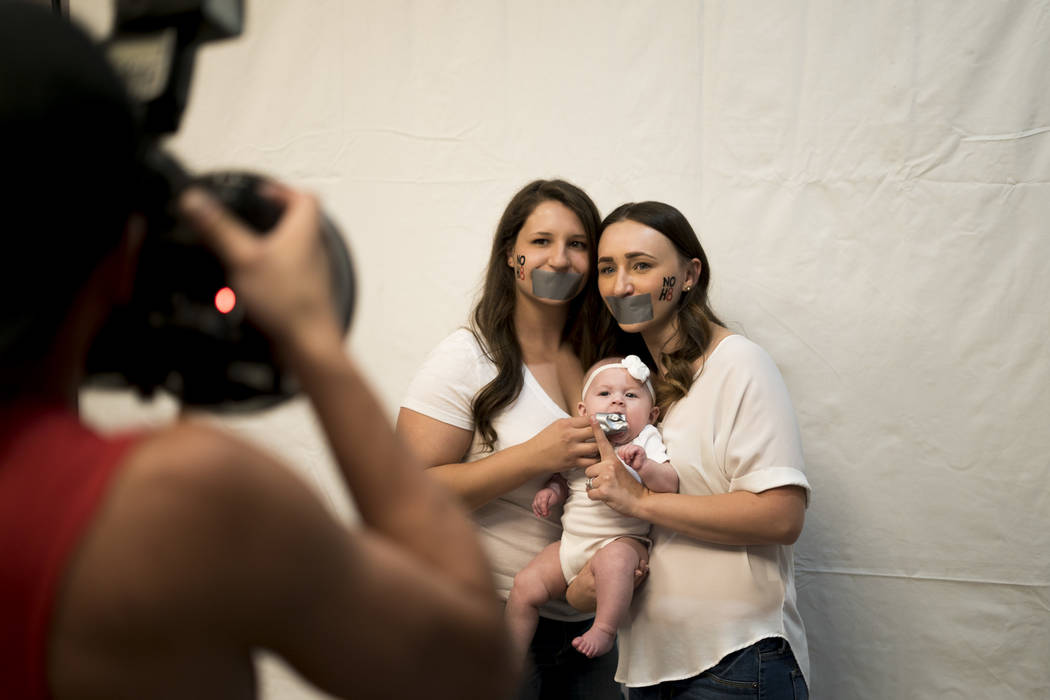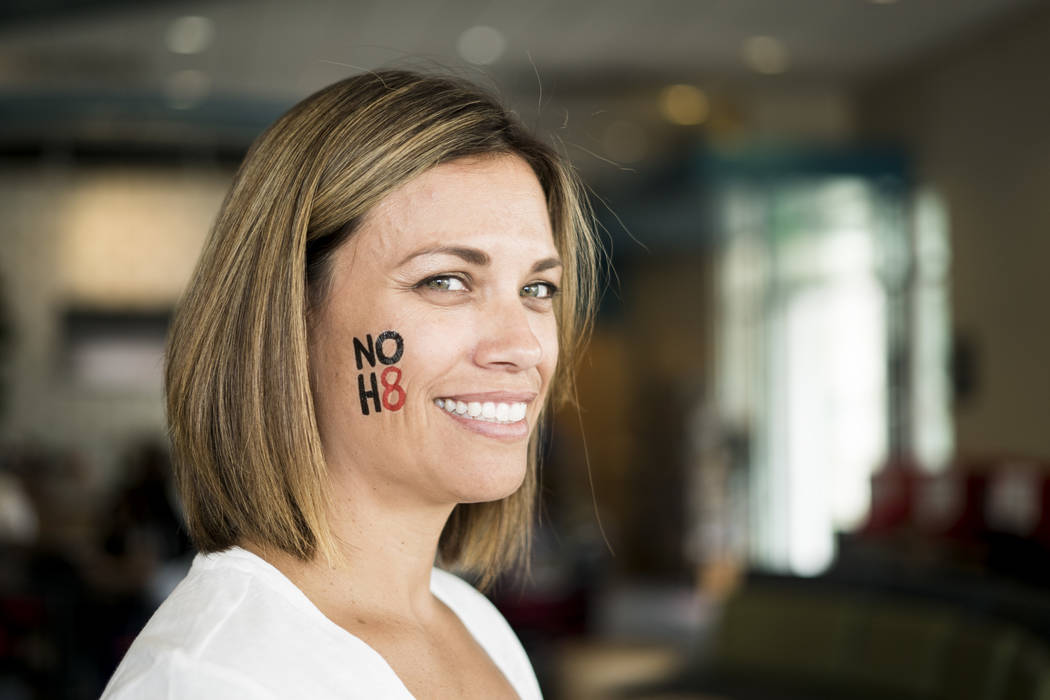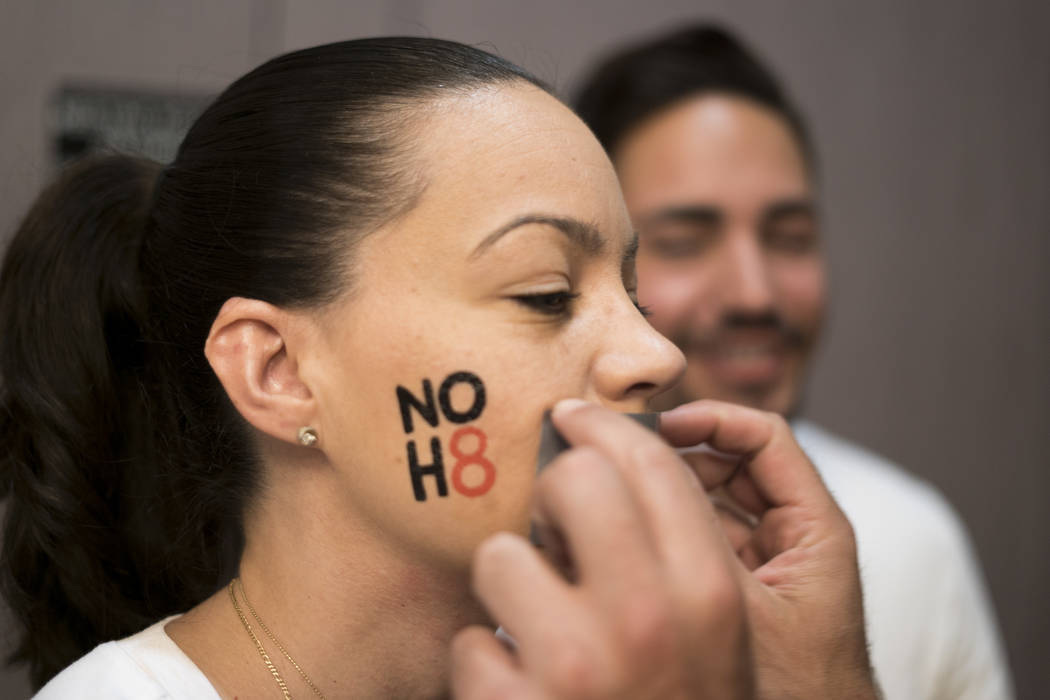 Hundreds of Las Vegas Valley residents attended a NOH8 campaign photo shoot Saturday at The Gay and Lesbian Community Center of Southern Nevada.
Founders Adam Bouska and Jeff Parshley started the campaign as a response to Proposition 8, a California ban on same-sex marriage in 2008. It features posed photographs of subjects wearing tape over their mouths and "NOH8" logos on their cheeks.
According to Bouska, the NOH8 campaign has featured more than 56,000 photos across 23 countries. The purpose of the campaign has evolved to represent equal treatment for everyone.
Bouska takes all of the NOH8 portraits on behalf of the NOH8 Campaign or including the official NOH8 logo, according to the campaign's website.