Las Vegas veterans' thoughts on Vietnam War anniversary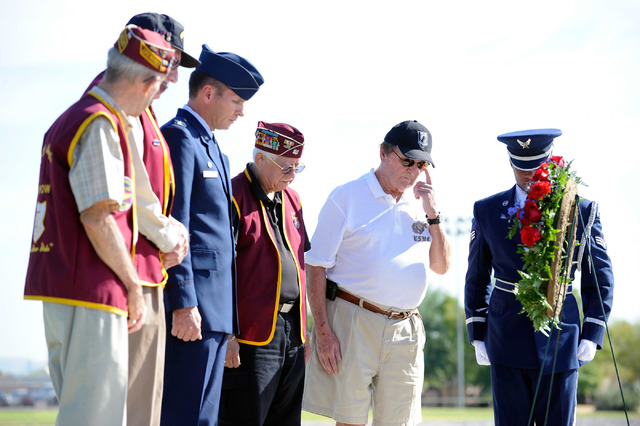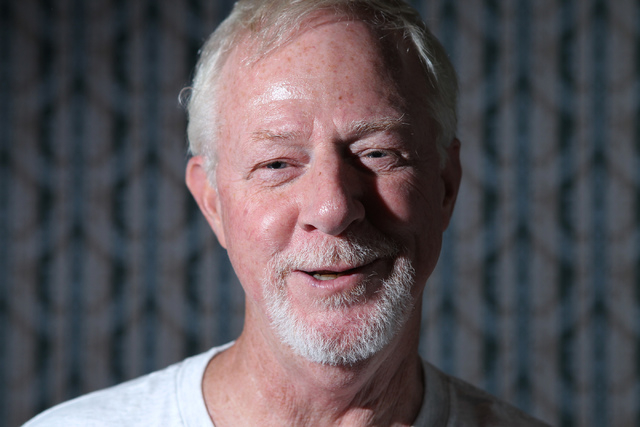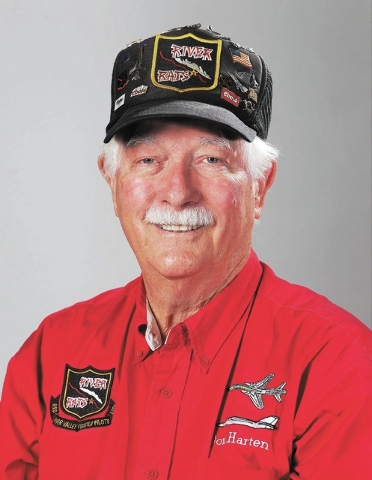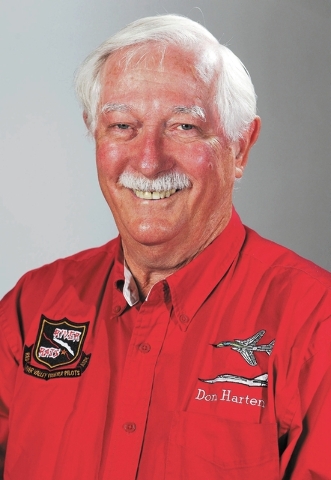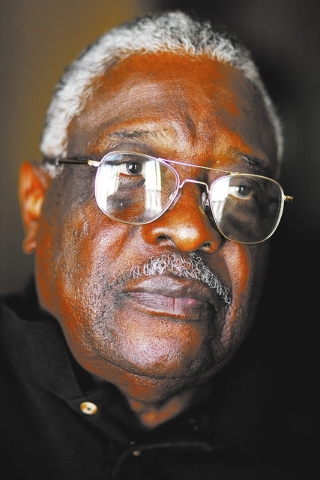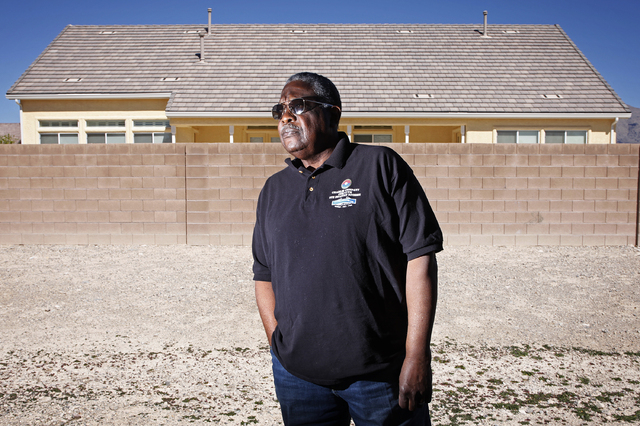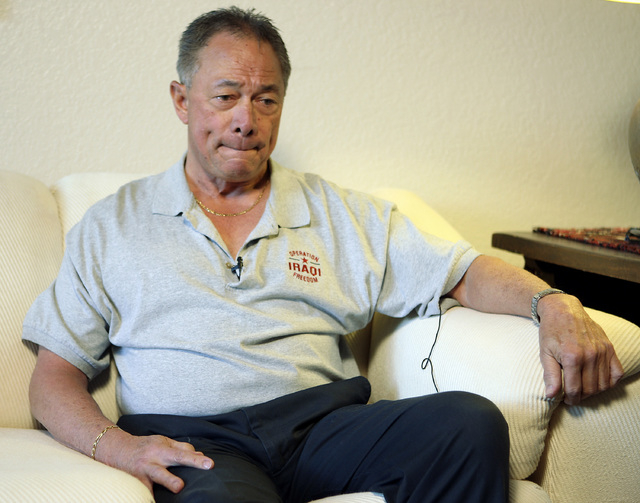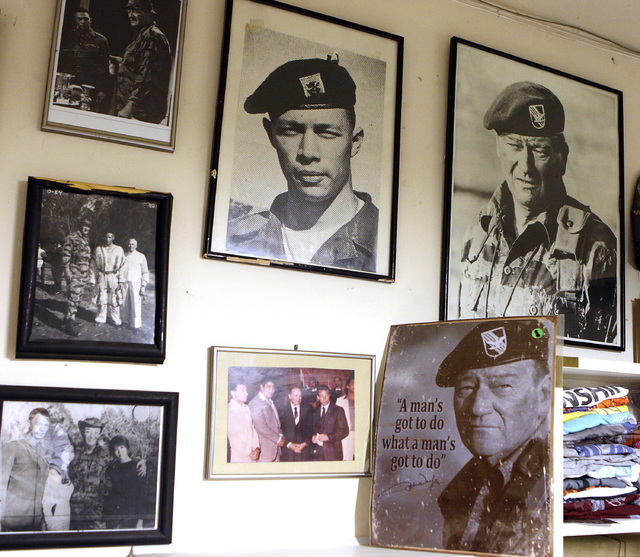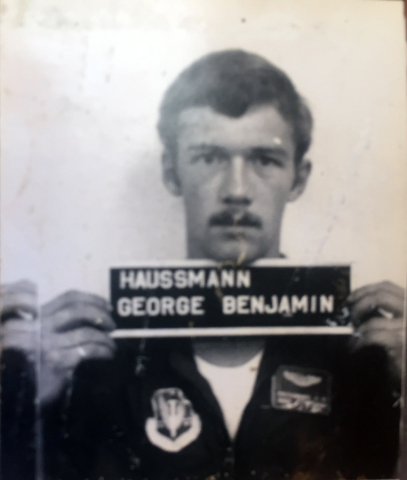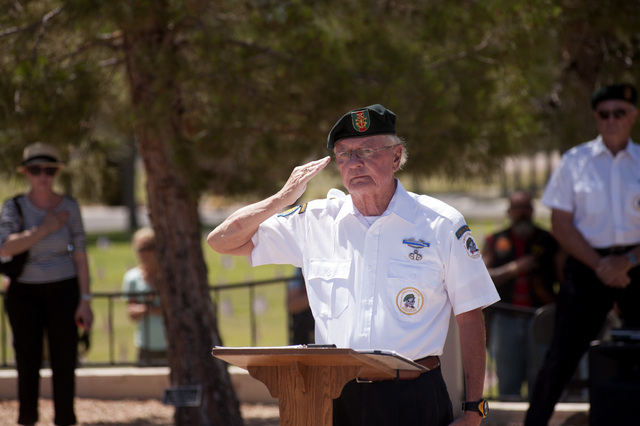 Vietnam War veterans from the Las Vegas Valley offered their thoughts on the 40th anniversary of the war's end, April 30, 1975. Here's what they said:
"We won and then gave it away politically."
— Air Force veteran Don Harten, of Las Vegas, a B-52 pilot who survived a midair collision and was rescued from the South China Sea in 1965.
"I still have sharp, frightening flashbacks 50 years later. Eventually, the USA would find the 'warriors' forgiven for a 'police action' but it was a long time coming."
— Marine veteran Joe North, of Las Vegas, an ex-prisoner-of-war who escaped his captors in 1965.
"The Vietnam War was not lost on the battlefield. It was lost at home by the politicians and the public that turned against us. Of the men who served in Vietnam, the overwhelming majority served honorably."
— Navy veteran Ralph Christopher, of Las Vegas, "River Rats" author who served four deployments 1967-70 and was a River Patrol "Gamewarden" in Task Force-116.
"The American soldier was tremendous on the battlefield. We did not lose. We had two enemies: the North Vietnamese on the battlefield and the media which was the enemy from within. This was the stab in the back to all who served honorably and valiantly."
— Army veteran Bill Anton, of North Las Vegas, Army Ranger Hall of Fame member, who served in Vietnam 1971-72 and is Nevada state commander for Disabled American Veterans.
"We did what our mission called for us to do and we came back and got spit on. We didn't have a parade. Fifty-eight thousand men died, and it seemed like it was all for naught. What made up for it was our trip to Washington last year for the ("Brothers in War") documentary. It was 'delayed applause,' but we embraced that."
— Army draftee veteran Willie McTear, of Las Vegas, who served in the Mekong Delta in 1967 with Charlie Company, 4th Battalion, 47th Infantry, 9th Infantry Division.
"Vietnam was not a war. It was never ratified by Congress. It was a conflict. It sticks in my craw to call it a war and give it legitimacy. … One of the biggest legacies of the Vietnam veteran was education of how the American public used to tread on our military personnel."
— Air Force veteran George Haussmann, of Las Vegas, president of Vietnam Veterans of America Chapter 17.
"When we came home, we didn't have the the support of a Wounded Warrior Project or Fisher Foundation. The war was micromanaged from the White House for political reasons. We could have bombed Hanoi early on and that would have been the end of the war."
— Army veteran Jack Donahue, of Las Vegas, helicopter gunship pilot, Distinguished Flying Cross recipient and DFC Society chapter president, who served in Vietnam 1968-69.
"I think there's more acceptance now but a lot of people don't understand it, especially the younger generation. They don't know about the Vietnam War. … I'm proud to have served. I love the Air Force. The Air Force was good to me and I'm happy I stuck it out for 20 years. "
— Air Force flight nurse veteran Joan Iverson, of Las Vegas, whose stops in Southeast Asia included Saigon in 1973-74.
"In April 1975, I was student at Auburn University. There were approximately 35 men with military experience. Among us there was a tremendous amount of anger and frustration while watching the media coverage. I could not help but think of my soldiers and families at the Plei Me Special Forces Camp struggling to survive."
— Army Special Forces veteran Al Hendley, of Henderson, president of Special Forces Association Chapter 51, Las Vegas.
"Many will echo that the U.S. lost the war and it was not worth the thousands of U.S. military lives. It is easy to blame the Washington politicians and some senior military leaders of that era for its failure. … The camaraderie and bonds that I still share with fellow Vietnam veterans are irreplaceable."
— Army veteran Bill Olds, of Las Vegas, two-time Purple Heart medal recipient, member of the Military Order of the Purple Heart and Vietnam Veterans of America Chapter 1076 who served in Vietnam 1965-66, and 1968-69.