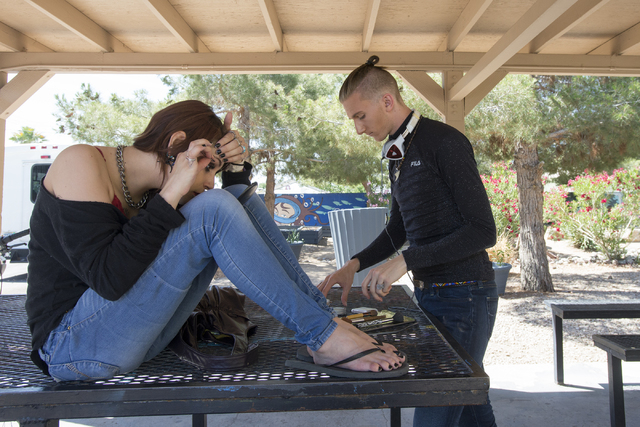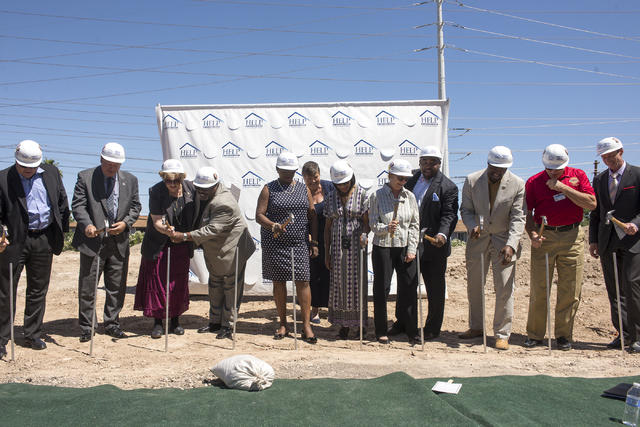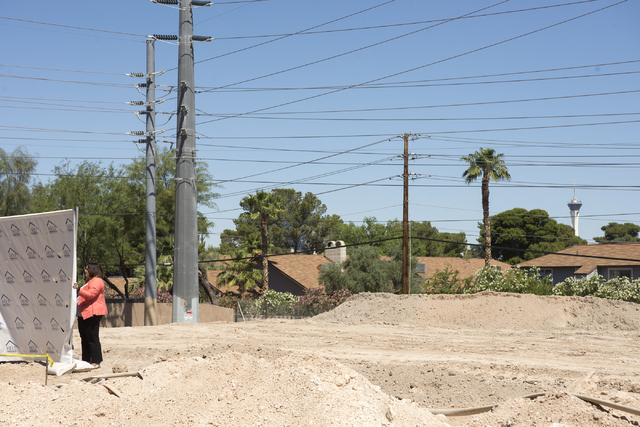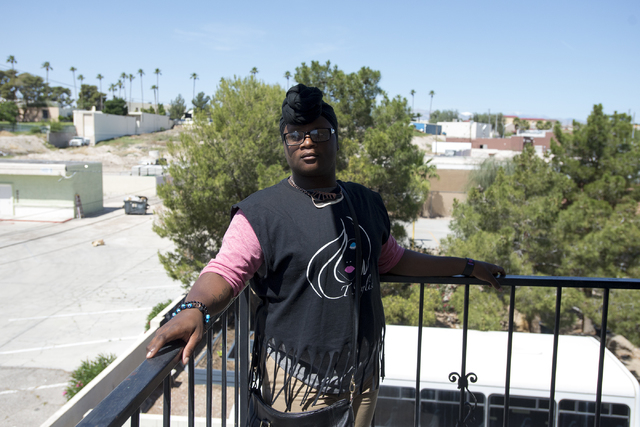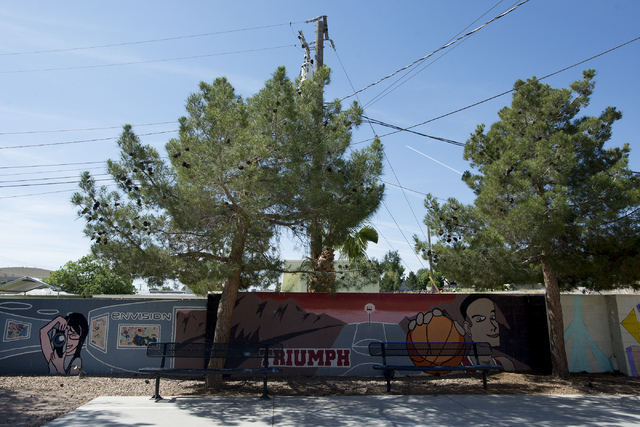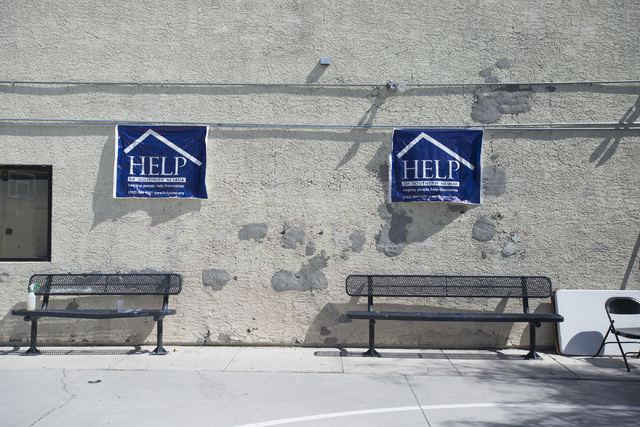 Curtis Sullivan Hill spent his first Las Vegas summer living in his truck.
"It was the worst summer ever," the 22-year-old Leander, Texas, native said.
Hill said he left behind a comfortable farm life to live with a friend in Las Vegas but ended up homeless.
The friend's living situation was not as stable as he had been assured, Hill said. With no money to go back home, Hill said he spent months living in his pickup truck before it was stolen twice and ultimately wrecked.
Hill worked odd jobs but got involved with drugs and found himself in jail. Then, just before Christmas last year, Hill said he discovered the Shannon West Homeless Youth Center, where he has lived since.
At the center operated by Help of Southern Nevada, he and other youths age 16 to 24 have access to beds, food and supportive services for mental health or addiction issues.
A year from now many more youths will have access to such resources. On Thursday, officials held a groundbreaking ceremony on the site of a new center off South Maryland Parkway and East Flamingo Road. When completed in May 2017, the new Shannon West center will boost the number of available beds from 65 to 120 and double the staff, including its full-time case managers, who now number three.
The exact number of homeless youth in the Las Vegas Valley is unclear. An annual homeless census count conducted nationwide counts the number of homeless in shelters, rural areas, schools and other areas. The January 2016 Southern Nevada Homeless Census found 6,208 homeless people were living in Southern Nevada, down from 7,509 at last year's January count.
Matthew Doherty, executive director of the U.S. Interagency Council on Homelessness, said such counts aren't "reliable at this stage."
Doherty said the agency and its partners are working on improving the census data collection nationwide and that 2017 numbers would become the benchmark.
Diane Kean, a spokeswoman for the homelessness council, added, "We suspect that current data is likely an undercount of the population of youth experiencing homelessness and housing instability, but without getting to better data and estimates, we cannot say for certain."
Shannon West hosted 252 youth, including 16 returnees, during fiscal year 2014-2015.
Youth spend on average eight to 10 months at the center, though some stay for shorter periods, said Jenai Gaccione, Shannon West program manager. Youth are allowed to stay up to two years.
The new site's location near UNLV will be more central and offer easier access to jobs for those who work on the Strip, Gaccione said. From the current site, some youth must commute up to three hours to get to and from work or school, she said.
The new location will be part of the HELP campus, which has other buildings where job training and community service programs are held, Gaccione said. Youth from Shannon West already commute to this campus for those programs, she added.
Fuilala Riley, chief operations officer for HELP, said the total cost of the new building is $10 million, with funding coming from the four municipalities, as well as some private and foundation funds.
Youth at the center who work deposit 80 percent of their paychecks in savings accounts monitored by HELP. Once a youth saves enough for something needed, such as a computer or first month's rent deposit, HELP gives the youth that money back.
Successful youths have been able to save enough for a few months' rent, Riley said.
Hill now works at the Flavors ice cream store across the street from the center. He said he plans to save up money and move back home.
As he gets ready for his second summer in the valley, Hill said he feels like he's grown by leaps and bounds since last year.
He said he and other center youth said they are inspired by the individual stories of struggle that they share.
"We kind of build off each other," Hill said.
Contact Alexander S. Corey at acorey@reviewjournal.com or 702-383-0270. Follow @acoreynews on Twitter.
RELATED
Shannon West Homeless Youth Center looking to expand
Vegas homeless youth drop-in center expands
Gay teens swell ranks of Clark County's homeless youth