Last phase of Las Vegas freeway widening project ready to start
February 24, 2018 - 3:54 pm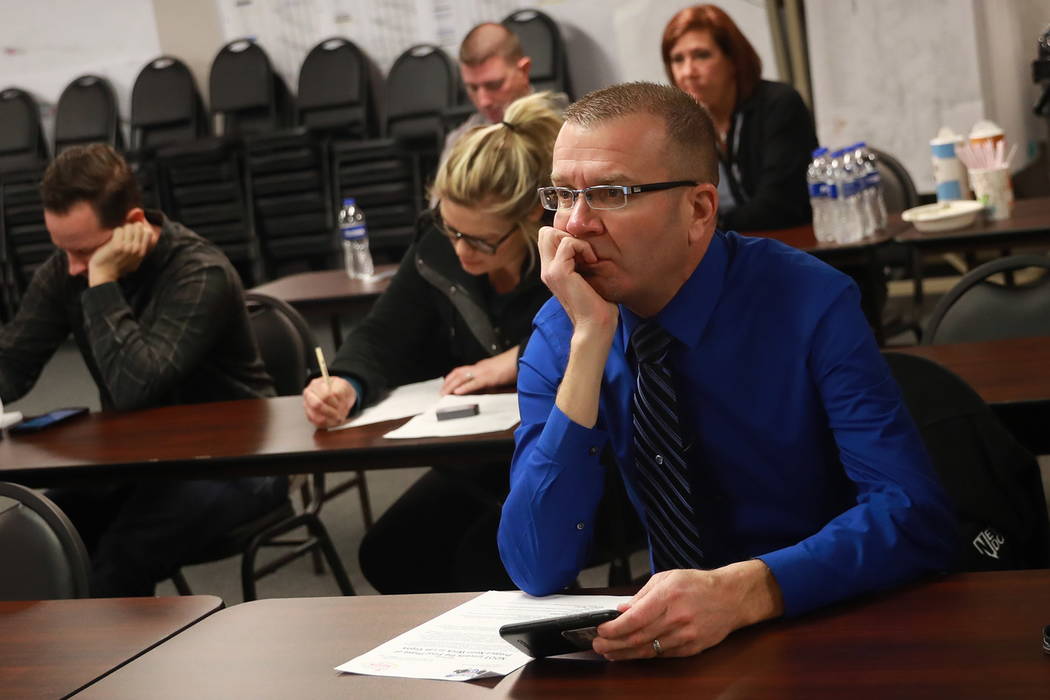 Don't expect this main event in Las Vegas to be a popular one.
On March 6, crews will begin work on the third and final phase of major road closures in Project Neon, the $1 billion plan to revamp and widen Interstate 15 from U.S. Highway 95 to Sahara Avenue.
"We got successfully through 'Carnado,' and we did the same thing with the 'Big Squeeze,'" said Dale Keller, senior project manager for the Nevada Department of Transportation. "Now we're on to the 'Main Event.'"
For 10 months, crews will work around the clock six days a week to add lanes, onramps, offramps and bridges, according to NDOT.
When work is finished, two existing I-15 express lanes will be converted into one general-purpose and one HOV lane, creating 22 consecutive miles of carpool lanes between I-15 and U.S. 95.
By late 2019, when the construction is set to finish, a new carpool ramp will have one lane for drivers southbound on U.S. 95 to connect to southbound I-15 and another connecting northbound I-15 to northbound U.S. 95.
Until then, closures are expected to cause delays:
■ Both directions of I-15 will be narrowed to three lanes between Sahara and Washington avenues, then to two lanes each way in the area around the Spaghetti Bowl interchange.
■ The ramp connecting southbound U.S. 95 to southbound I-15 will be reduced to one lane.
■ The ramp linking southbound U.S. 95 to northbound I-15 will remain closed.
There also will be six marathon weekend closures of U.S. 95 at the Spaghetti Bowl, beginning March 9-12 and following in May, July, August and September.
And the Martin Luther King Boulevard onramps to U.S. 95 southbound and I-15 southbound are set to close from March through December.
To avoid the closures in the area of Martin Luther King, drivers are encouraged to use a new onramp at Pinto Lane, set to open March 6.
The Project Neon improvements, which began in 2016 and are about 60 percent complete, will cut commute times by 30 percent and save $110 million annually through increased productivity, NDOT spokesman Tony Illia said.
The idea is that people will spend less time in the car and more time at work or recreating. And for the thousands of delivery vehicles on the road, moving quickly can result in higher returns, transportation officials said.
The project is needed because traffic through the interchange is expected to double in the next 20 years, Illia said.
Contact Madelyn Reese at mreese@reviewjournal.com or 702-383-0497. Follow @MadelynGReese on Twitter.
Spaghetti Bowl, by the numbers:
— 300,000 vehicles per day
— 25,000 lane changes per hour
— 3 crashes per day
Source: Nevada Department of Transportation