Late RJ veteran to be inducted into Nevada Newspaper Hall of Fame
Updated September 28, 2018 - 10:50 am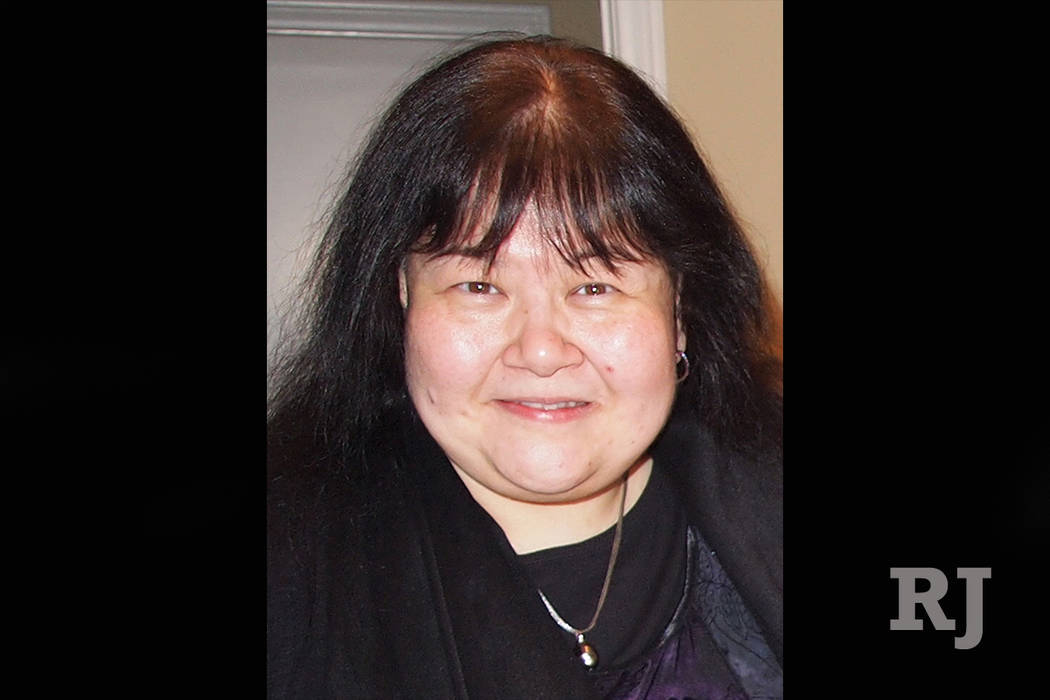 As an education reporter, Lisa Kim Bach held leaders accountable and highlighted the good in our schools. As a student of the world, she surrounded herself with books and found the poetry in everyday life.
The longtime Las Vegas Review-Journal reporter and editor will be inducted into the Nevada Newspaper Hall of Fame on Saturday, two years after her death from cancer at age 49.
Bach began her journalism career at The Modesto Bee in 1988, and went on to work for the Clovis Independent and The Fresno Bee in California and the News-Sentinel in Fort Wayne, Indiana.
After joining the Review-Journal in 1997, she recorded more than 1,700 bylines and won numerous awards for her coverage of schools and other public institutions entrusted to care for children. In 2007, her work on a series of stories documenting failures within the Clark County Department of Family Services earned the Review-Journal the coveted community service award from the Nevada Press Association, which also oversees the Hall of Fame.
"I'm thrilled that the NPA is recognizing the many contributions that Lisa made to journalism in the state," said Carri Geer Thevenot, the Review-Journal's metro editor. "She was dedicated to her profession and wanted to return to the important work she did at the newspaper. This honor ensures that she will continue to serve as a role model for journalists — not only at the RJ but throughout Nevada."
Geer Thevenot and Natalie Burt, Bach's longtime friends and former colleagues, nominated her for the Hall of Fame. The induction will take place Saturday night at the press association's annual banquet at Palace Station.
Bach was born at a U.S. military facility outside Seoul and came to the United States as an infant. Her mother, Nam, and her father, Walter, met while he served with the U.S. Army in the Korean War.
She grew up in Augusta, Kentucky, a town of about 1,200 people on the Ohio River. where she stoked her love of literature and the Kentucky Wildcats. Bach's younger brother, Daniel, said her name appears on the checkout cards of every book that was in Augusta's small library before 1984.
"She was there every single week," he said. "I could never get my sister to go play with me. She was always reading."
After high school, she followed her family west, graduating with honors from Fresno State University in 1989 after majoring in journalism and English.
She was already a seasoned reporter by then.
"I think she wrote her first article in the third grade," Daniel Bach said. "Sis was always a journalist."
Arguably her biggest contribution to the craft came after she left the education beat.
She was promoted to assistant city editor in 2008, and soon became a trusted and beloved mentor to a generation of young reporters who depended on her wisdom, wisecracks and well-stocked candy jar. She improved their stories, broadened their vocabulary and even gift-wrapped a few scoops for them using the sources she continued to cultivate.
Bach also was the go-to source for office gossip. She seemed to know about newsroom changes long before they were announced. And if you didn't want to talk shop, she was always happy to chat about movies, music, travel, binge-worthy TV and, of course, books of any kind — all of it delivered with her trademark chuckle.
Daniel Bach said his sister devoured every kind of writing there was, from pulpy sci-fi to Shakespeare. At the time of her death on April 20, 2016, she had shelves lined with thousands of books, and an old foot locker with some romance novels stashed away in it.
"She had 15 copies of 'Jane Eyre' from different eras," Daniel Bach said. "She had 10 Kindles, and they were completely full."
She also left behind "volumes" of her own unfinished novels — the beginnings of what her brother described as beautiful works about Las Vegas and Kentucky and her Korean heritage.
Now her name will be enshrined in the same Hall of Fame as another Nevada newspaper reporter who dabbled in literature, a guy by the pen name of Mark Twain.
"My sister probably would have been very humble about it and would have downplayed it," Daniel Bach said.
She never really thought of herself as a writer, he said. She considered herself a journalist.
Contact Henry Brean at hbrean@reviewjournal.com or 702-383-0350. Follow @RefriedBrean on Twitter.