Law enforcement agencies target I-15 as holiday weekend begins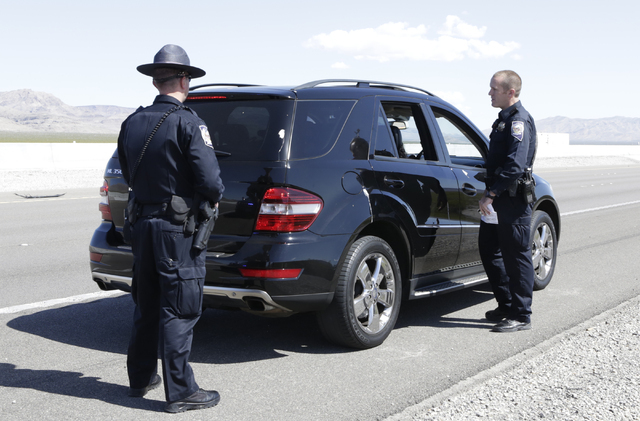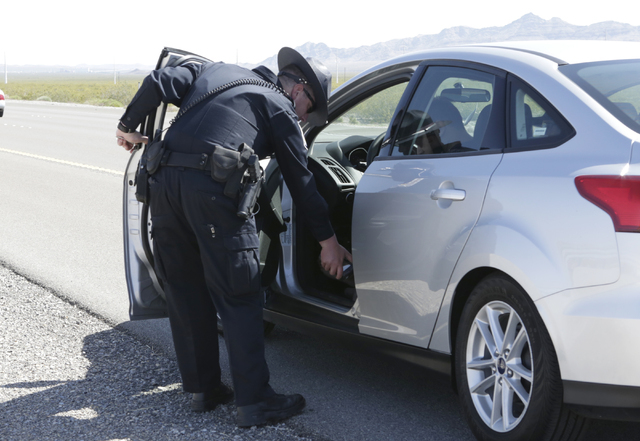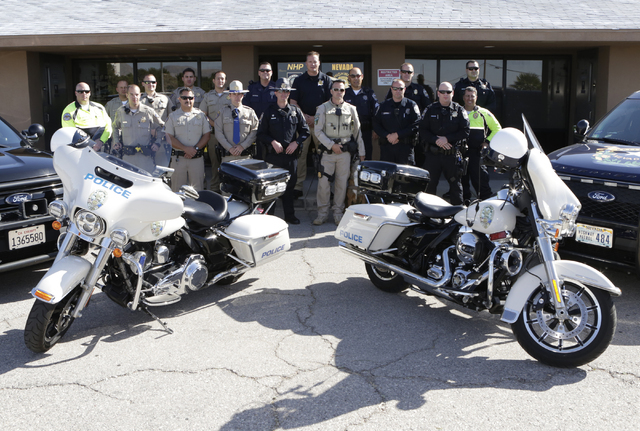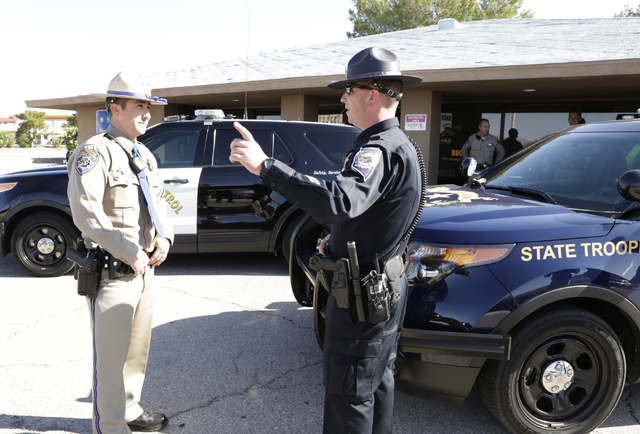 Trooper Jason Buratczuk slows his patrol vehicle and glances at his side mirror a few times.
"He's not going to slow down, is he?" he says, just before a white sedan speeds past at 91 mph, heading north on Interstate 15 toward Las Vegas.
"And there he goes."
As Burzatczuk flips on his vehicle's lights and sirens, the driver of the sedan throws up his hands in frustration before pulling off to the side of the road.
Buratczuk, along with seven other Nevada Highway Patrol troopers, teamed up with the California Highway Patrol and Las Vegas and Henderson police motorcycle officers on Friday to catch speeders and distracted drivers traveling I-15 for Memorial Day weekend.
At 8:30 Friday morning, officers from all four groups met for a briefing with NHP Sgt. Charles Lee at the Highway Patrol substation in Jean.
"Our main concern is safety," Lee told them. "We have to make sure everybody watches each other."
Troopers were citing more than just speeders. They were also on the lookout for drivers who ignore "move over" laws, which require vehicles to change lanes or slow down when emergency vehicles are stopped on the side of the highway.
One driver that was pulled over was cited twice on Friday: once for speeding on the California side of the highway, and again on the Nevada side for a "move over" violation.
"It's not guns that kill officers; it's cars," Buratczuk said.
Buratczuk said crashes aren't as common on the highway outside Las Vegas as they are in the city, but when crashes do happen, they're deadly, and high speeds are usually a factor.
At the end of the day Friday, NHP troopers and Henderson and Metro officers issued 322 citations, assisted 14 drivers who had car trouble and made five arrests.
Photo captions in a previous version of the story incorrectly identified Jean
Contact Max Michor at mmichor@reviewjournal.com or 702-383-0381. Find @MaxMichor on Twitter.