Law enforcement run honors 2 who died in line of duty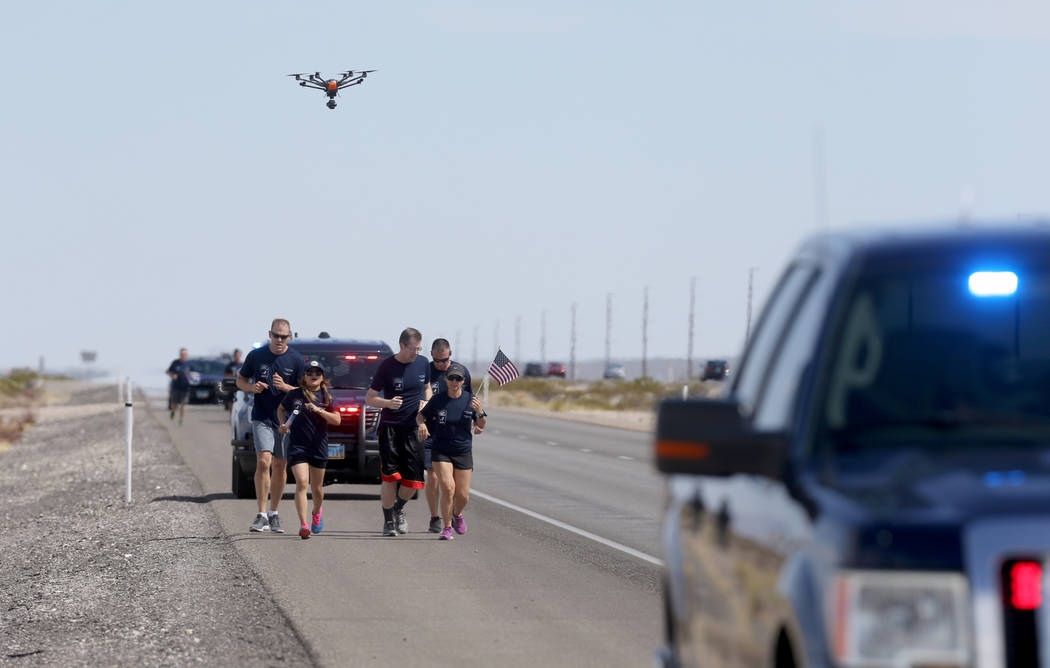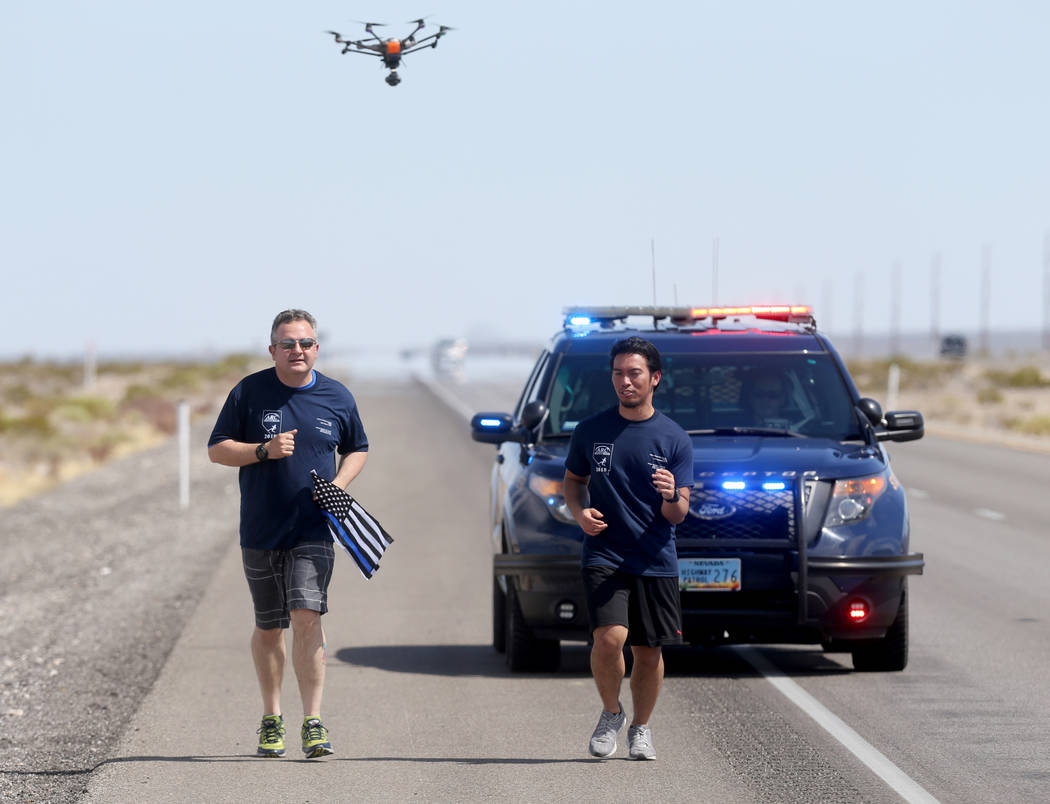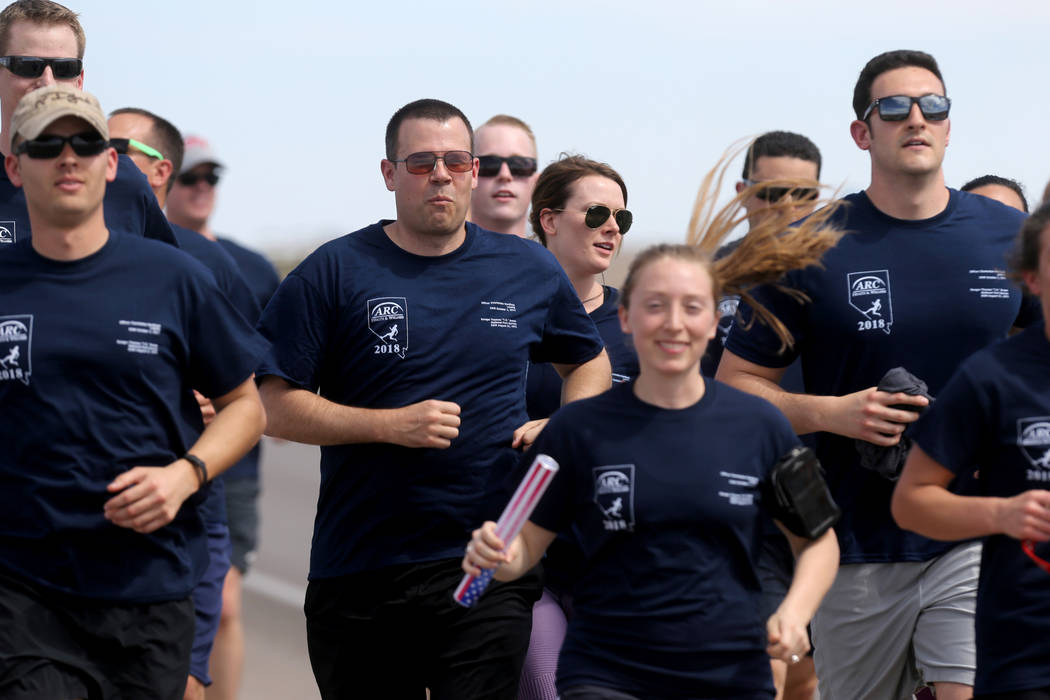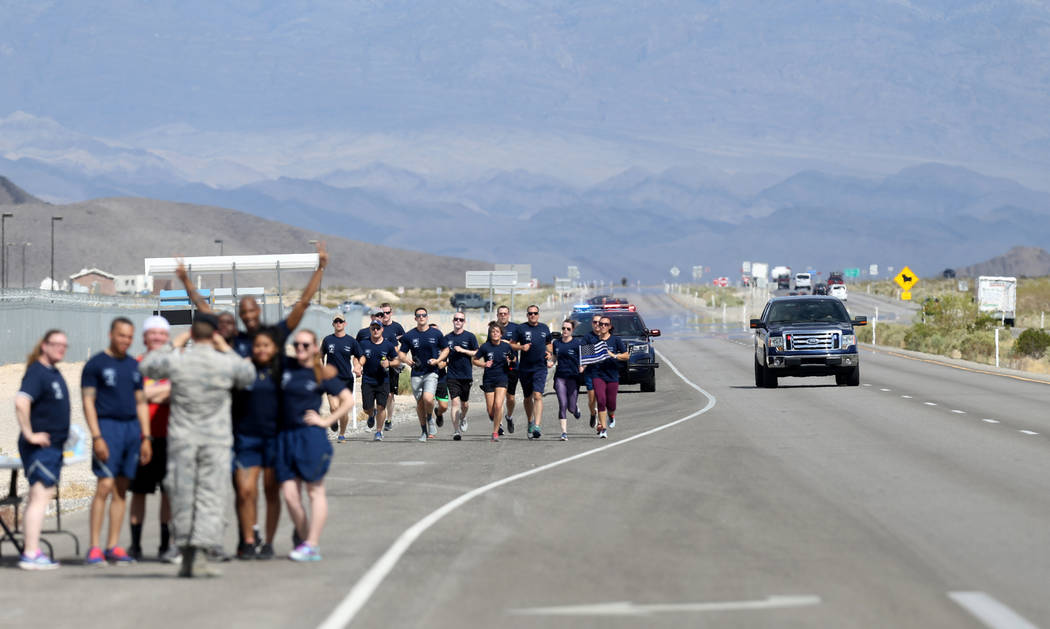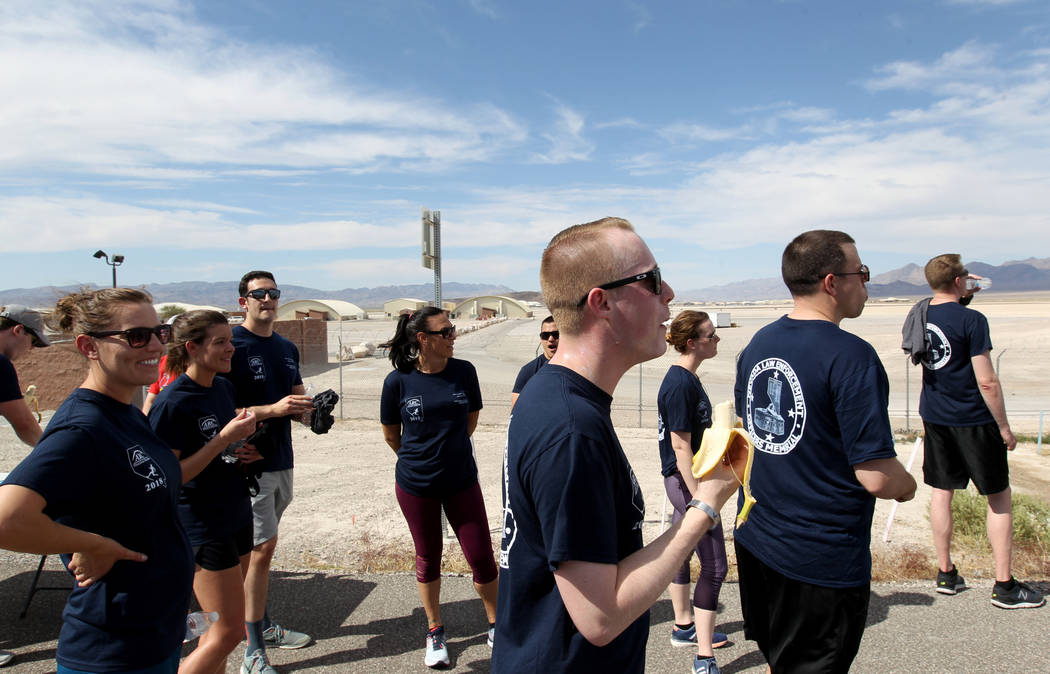 A fallen National Park Service ranger will have his name added to the state law enforcement officer memorial in Carson City next month.
The recognition comes nearly 45 years after his death.
"Every once in a while we find an officer who fell through the cracks of history," memorial historian Frank Adams said.
Ranger Thomas Brown's name is one of two being added to the Nevada Law Enforcement Officers Memorial this year.
Las Vegas police officer Charleston Hartfield's name also will become part of the memorial. The Metropolitan Police Department officer was off-duty at the Route 91 Harvest festival and died during the Oct. 1 shooting. While Hartfield was off-duty, he died "while performing lifesaving actions" for others during the shooting, according to a news release from the Nevada Law Enforcement Officers Memorial Commission.
Both men will be honored at 1 p.m. May 3 during the memorial's 21st annual ceremony on the grounds of the state Capitol.
Run to remember
Two batons engraved with the fallen officers' names will travel more than 430 miles to Carson City in the 19th annual Law Enforcement Officers Memorial Run, which kicked off Wednesday morning in Las Vegas, ceremony director and former Las Vegas police Capt. Rich Fletcher said. The run culminates at the May 3 ceremony.
Brown was killed in a training exercise at Lake Mead National Recreation Area in 1973. He was 56.
His daughter, 74-year-old Barbara Jo Brown Nash, didn't know her father would be honored until she saw the announcement in the news. Organizers said they had difficulty tracking down Brown's family. Nash lives in Las Vegas and has a sister who lives in Colorado.
"I was just so shocked," Nash said. "I had no idea."
Brown was stationed in Arizona in the U.S. Army Air Corps during World War II, she said. He completed stints in the U.S. Coast Guard and the Los Angeles County Fire Department before making his way to Lake Mead in 1969, Nash said.
She described her father as patient and loving, but stern.
"If we goofed up, he let us know," Nash said.
When the law enforcement memorial was dedicated in 1998, officials didn't have a complete list of fallen officers in Nevada, Adams said. Since 1861, he said, 132 Nevada law enforcement officers have died in the line of duty. About 50 of them were found through additional research, he said. Brown's name came up during discussions last year, Adams said.
"We just can't forget," Fletcher said. "And this is our way in law enforcement of not forgetting."
Contact Blake Apgar at bapgar@reviewjournal.com or 702-387-5298. Follow @blakeapgar on Twitter. Contact Madelyn Reese at mreese@reviewjournal.com or 702-383-0497. Follow @MadelynGReese on Twitter.
More than 550 officers will take turns running 132 legs of the Law Enforcement Officers Memorial Run. Each leg represents a fallen officer.