Lawsuit: Woman died after not being treated properly following abortion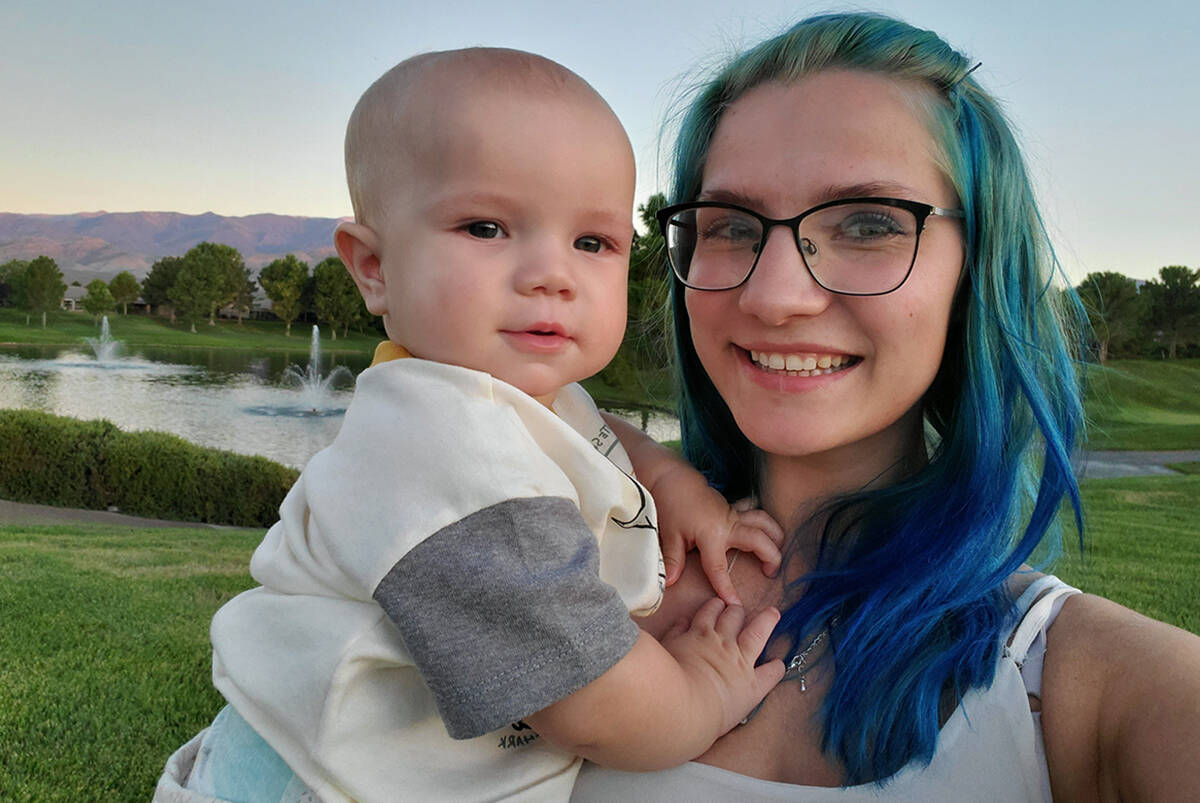 A 24-year-old woman died last year of complications from septic abortion which, according to a wrongful death lawsuit, could have been prevented if she received the proper care.
On Sept. 22, 2022, Alyona Dixon visited a Planned Parenthood location and was given medication to terminate her pregnancy.
Four days later Dixon went to the emergency department at Dignity Health's St. Rose Dominican Blue Diamond campus with sharp lower abdominal pain and vaginal bleeding, according to the complaint filed in District Court last week.
Dr. Hayden Maag failed to conduct a pelvic exam, the lawsuit said, and did not consult an OB-GYN before discharging Dixon.
The next day, Dixon went to Desert View Regional Medical Center around 11:15 p.m. and reported lower abdominal pain, nausea, vomiting and diarrhea.
She was scheduled to be transferred to Summerlin Hospital Medical Center, but by 5:30 a.m. the next morning, her condition had worsened and she died at Desert View.
"While we share in the grief over the loss of any patient, Dignity Health policy does not permit us to comment on matters of pending litigation," hospital spokesperson Gordon Absher said in an email Monday.
The lawsuit alleged negligence and wrongful death on the part of Maag and Dignity Health.
"We believe the evidence will show that defendants should be held accountable for Alyona's preventable and tragic death," her family's attorneys said in a statement.
The coroner ruled Dixon's cause of death was complications from septic abortion, according to attorney Mark Rouse.
"We have alleged that had the sepsis been treated when she presented to Dignity Health they would have saved her life," Rouse said in an email.
The assessment of Dr. Hany Atallah, who reviewed Dixon's medical care, was attached to the complaint. Atallah wrote that Maag failed to rule out sepsis as a cause for Dixon's symptoms, and that Dignity Health and Maag failed to meet the standard of care of emergency medicine and contributed to her death.
'All so sudden'
Alyona Dixon lived in Pahrump with her husband, Michael Dixon. He and the couple's now 1-year-old son, Wesley, are named as plaintiffs in the lawsuit.
Alyona's father-in-law Ian Dixon said the family did not get the chance to say goodbye to her because of how quickly her health deteriorated. He called his daughter-in-law an angel with a heart of gold.
"It just was all so sudden … To see her die in 24 hours. That's how long it took," Dixon said Tuesday.
Dixon's son Michael had two children from a previous relationship and he said Alyona loved them like they were her own. He said the family's last year has been filled with pain at the "unimaginable loss."
"We're just angry," Dixon said.
A previous version of this story misstated the hospital where Alyona Dixon died.
Contact David Wilson at dwilson@reviewjournal.com.