Lawyer: Computer of Metro cop facing porn charges maybe hacked
October 24, 2014 - 2:23 pm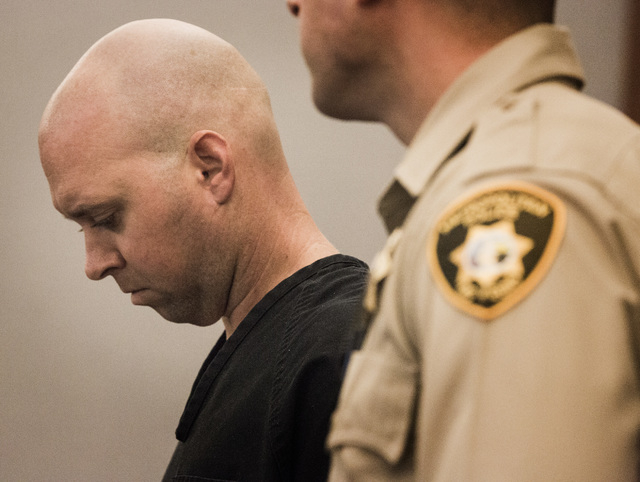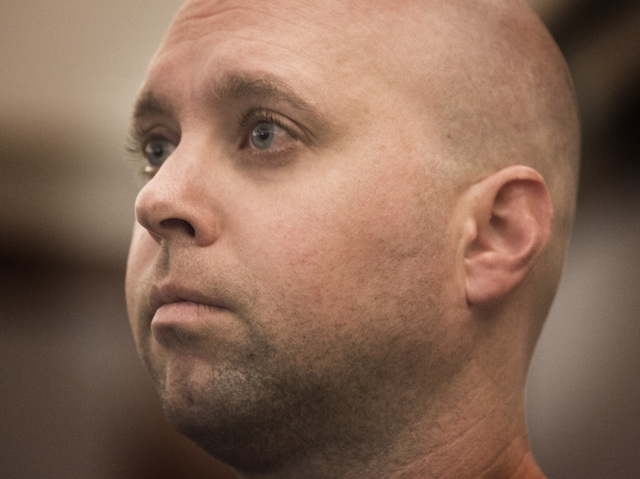 The 12-year veteran Metro officer facing child pornography charges may have had his computer hacked, his lawyer said Friday.
"He's in shock," Louis Schneider said of officer James Henry. "He's in total shock."
Shackled in blue jail fatigues, the 37-year-old Henry made a brief appearance Friday before Las Vegas Justice of the Peace Ann Zimmerman. Schneider said he wanted time to review what information authorities have and address Henry's bail on Monday.
Henry was being held at the Clark County Detention Center without bail.
Ten counts of possession of child pornography and distribution of child pornography were filed against Henry after a tip from Google and a three-month investigation, police said.
Google notified the National Center for Missing and Exploited Children that someone had uploaded an image of child pornography in June, according to Henry's arrest report. That tip was forwarded to Metro on July 22.
Investigators tracked the Internet Protocol address linked to the image back to Henry's home, the report said.
After the court hearing Friday, Schneider said investigators confiscated all of Henry's computers and his cellphone, and found no illegal images stored on the computers.
The lawyer said the images were somehow linked to Henry through Google's online cloud storage. Henry first learned of the investigation when he was placed on paid administrative leave, Schneider said.
"He's caught completely by surprise," Schneider said. "He's not sure how they got there. As you well know, those accounts are hacked on a regular basis. So I need an opportunity to find out, if I can, where they came from."
Police said a search of Henry's email account turned up several depictions of child pornography.
Metro detectives interviewed Henry at his substation near the Strip earlier this month. During the interview, a police report said, Henry admitted to uploading the images of boys and girls and called them "captivating and titillating."
He surrendered Thursday morning at the Clark County Detention Center.
Deputy Chief Al Salinas promised more criminal charges against Henry, but did not say how Henry had acquired or distributed the images of minors. Henry likely came in contact with children on the job, Salinas said.
Henry is assigned to the patrol division in Metro's Convention Center Area Command, which encompasses the Strip. He has been placed on unpaid administrative leave pending the outcome of the case.
Schneider said someone could have gained access to Henry's online-based data storage and placed the images there. "I'm not saying that's what happened," the attorney said. "I need to find out. It looks like that's what happened."
Contact reporter David Ferrara at dferrara@reviewjournal.com or 702-380-1039. Find him on Twitter: @randompoker.