Lawyers battle over marijuana laws, pending legalization
August 30, 2014 - 5:49 pm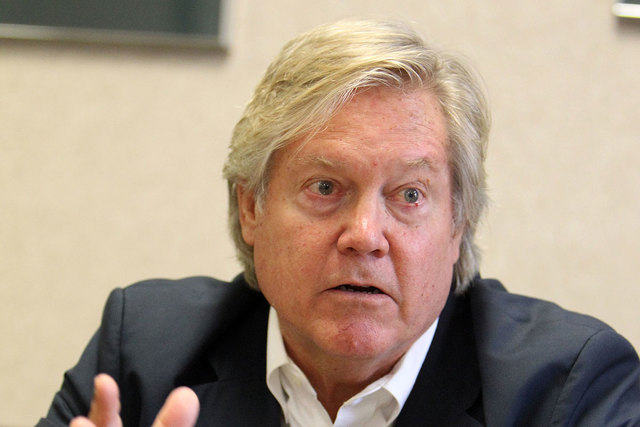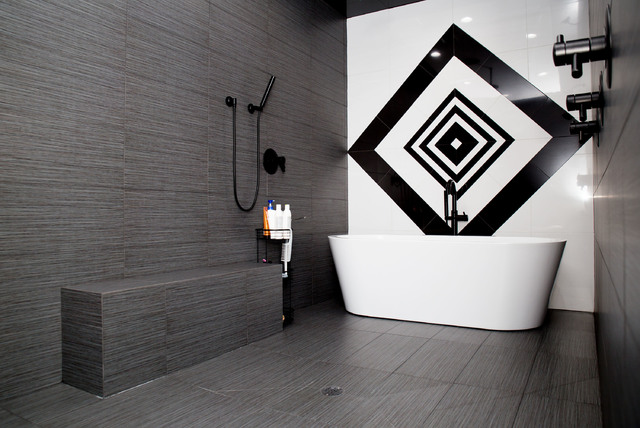 In recent weeks, on the steps outside the Regional Justice Center, men and women armed with clipboards have asked lawyers and defendants alike to sign a petition to "regulate marijuana like alcohol."
Sen. Tick Segerblom, D-Las Vegas, who authored a 2013 law establishing medical marijuana dispensaries, said the group's goal is to get 105,000 signatures by November and have recreational marijuana legalized through a ballot initiative by 2016 at the latest.
He is confident the law is on the cusp of change in Nevada.
"It's a no-brainer," Segerblom said. "People are so ready to tax it, regulate it and make some money on it. It's just perfect for our economy."
Yet, in the eyes of the law, there's still a gray area when it comes to harvesting the green stuff. One man's case, being heard on the 16th floor of the courthouse, suggests that the line between medical marijuana and an illegal cash crop is often blurred.
While possessing even a marijuana joint for recreational purposes remains illegal, Clark County District Attorney Steve Wolfson, who said he refuses to sign petitions, recognizes the trend that "marijuana has become more acceptable to Americans."
In Nevada, possession of less than an ounce of weed without a medical marijuana card is a misdemeanor. Anything more is a felony.
Medical marijuana has been legal since 2000, but card holders were forced to grow their own pot until last year, when the law allowing dispensaries was passed. Segerblom said he expects the first Las Vegas dispensary to open early next year.
Until then, card holders can possess up to 2.5 ounces of marijuana and not more than 12 marijuana plants.
Lately, prosecutors have started to shift their stance on pot, Wolfson said. About three months ago, a drug prosecution team decided to offer "more favorable negotiations than normal" while reviewing roughly 25 pending marijuana cases.
"It's still against the law, and we're still prosecuting folks," Wolfson said. "But generally if people have small amounts and/or have medical marijuana cards for legitimate medical purposes, we recognize what's coming, so we're going to be a little bit more flexible in our dealings with these folks."
Wolfson said he was more concerned with people stockpiling large amounts of pot and trafficking the drug. In those cases, prosecutors maintain a firm stance.
"People who have kilos of marijuana — they're trafficking," Wolfson said. "They're profiting. Those people, we are not so liberal about."
One of those people, according to prosecutors, is Steven Ficano.
At a recent hearing before District Judge Kenneth Cory, the 64-year-old pleaded his case through his lawyer, Dustin Marcello.
Ficano wanted the judge to throw out two felonies against him: possession of a controlled substance with the intent to sell and possession of marijuana.
Ficano had good reason for the dozens of jars of pot and rows of plants police found inside his northwest valley home and backyard, Marcello said. He had a medical marijuana card, which Metro officers knew about, and a note from his doctor that said he needed more pot than normally allowed.
In October 2012, police performed a "knock and talk" at Ficano's home. Through a wrought-iron gate, they could see the marijuana plants growing in his backyard. The officers asked if they could take a look around his home.
Ficano didn't try to stop them. He told police he had a note from his doctor, Ivan Goldsmith, that would allow him to possess 29 plants and 2 to 4 pounds of finished marijuana.
An officer told him that the law at the time only allowed for three mature plants, four immature plants and up to an ounce of finished marijuana.
Ficano escorted the police to his backyard, where plants were growing and stalks of marijuana were hung upside down, according to the police report.
Police got a warrant to search the rest of the house and found 68 plants growing in the ground and in black plastic containers.
Officers found 18 mason jars of pot on the bedroom floor, 50 jars of pot in a wine cooler, 40 jars in a freezer and 67 jars in a refrigerator, along with smaller amounts scattered around the house.
The finished product weighed 24 pounds; the plants weighed 28 pounds.
The officers wanted to look inside a safe in Ficano's bedroom, so he opened it for them. Inside, he had $51,667 in cash, 14 handguns, eight rifles and four shotguns, according to a police report. A digital scale sat in the garage. The cash, arranged in various denominations, and the guns were seized.
"I knew through my training and experience that people who sell narcotics will only deal in cash and that people that sell narcotics will keep the cash on hand instead of using a bank," detective Brian Grammas wrote in the report.
Metro has since filed a forfeiture suit for the guns and money.
For the last 36 years, Ficano has used his thick hands to operate his furniture repair business. He developed arthritis and has scoliosis.
At the time of his arrest, Ficano also used pot to alleviate the "debilitating effects of pain from a previous car accident," Marcello wrote in a motion to dismiss the case.
After the crash, Ficano was prescribed painkillers and became addicted.
"He was finally able to obtain relief by exercising his constitutional right to use marijuana for medicinal benefit and was arrested and charged for doing so," Marcello wrote.
The guns were not assault rifles or sawed-off shotguns, but antique lever action rifles, collectible pistol sets and historical muskets.
The money was a mix of antique currency, bills from the 1980s, 1990s and early 2000s and a career of saved cash that Ficano had pulled out of his bank account during the recession, Marcello argued. Some of the pot had been stored in the jars so long that it had grown moldy. Most of the plants were either male or too immature to produce buds.
"He didn't want to run out," Marcello said. "If you run out, you're going to have to go through an entire growing cycle again."
Ficano said his marijuana is used only for medicinal purposes.
"There would be a lot of disappointed hippies smoking my pot," he said. "It's not about getting high."
Prosecutor Lindsey Moors told the judge that the law is "pretty simple." Neighbors had called police concerned about the plants in Ficano's yard. The cash and digital scale pointed to evidence that Ficano sold the drug, she said.
Ficano's doctor had prescribed far less pot than cops found in his house.
"If we were anywhere near that, this case might not even been approved," Moors said. "Then we get to reality, where this case occurred."
Marcello argued that Nevada's current medical marijuana laws are too vague and even pointed to another case where prosecutors dropped similar charges against another man.
"This haphazard system has resulted in great confusion, inconsistency, and arbitrary enforcement against well-intentioned citizens," Marcello wrote in his motiton to dismiss.
Marcello originally filed the motion in front of District Judge James Bixler, but the judge withdrew from the case.
Bixler, who plans to retire in January, is awaiting approval for a business license to grow medical marijuana in Clark County through his company, Greenleaf Dispensaries Inc., which he formed with two brothers-in-law and his friend, attorney Robert Walsh.
"Applied to (Ficano), he's got to go to trial and possibly be a felon," Marcello argued. "Applied to somebody else, they could get a license and make thousands of dollars doing the exact same thing."
Cory denied Ficano's motion to dismiss the felonies.
"I am somewhat unsympathetic to the argument that a drug that was used through the years and has been re­creational should be authorized to be used for medicinal purposes," Cory said in his ruling. "The vast majority of the people before me to be sentenced are using drugs illegally. I can't tell you how many times, as I read their histories, it reveals that the drug they used illegally was marijuana."
Cory considered the fact that medical marijuana was legal in Nevada.
"It does not mean that the people of the state, or the Legislature, have suddenly closed their eyes to the fact of the way that marijuana is usually used," the judge said. "For the vast majority of users, it has nothing to do with medicine. It is all about recreation."
The medical marijuana card should not allow Ficano to stockpile the drug, the judge added.
"If you're going to use it medicinally," he said, "you must be very careful not to overstep the bounds of the law."
Contact reporter David Ferrara at dferrara@reviewjournal.com or 702-380-1039. Find him on Twitter: @randompoker.