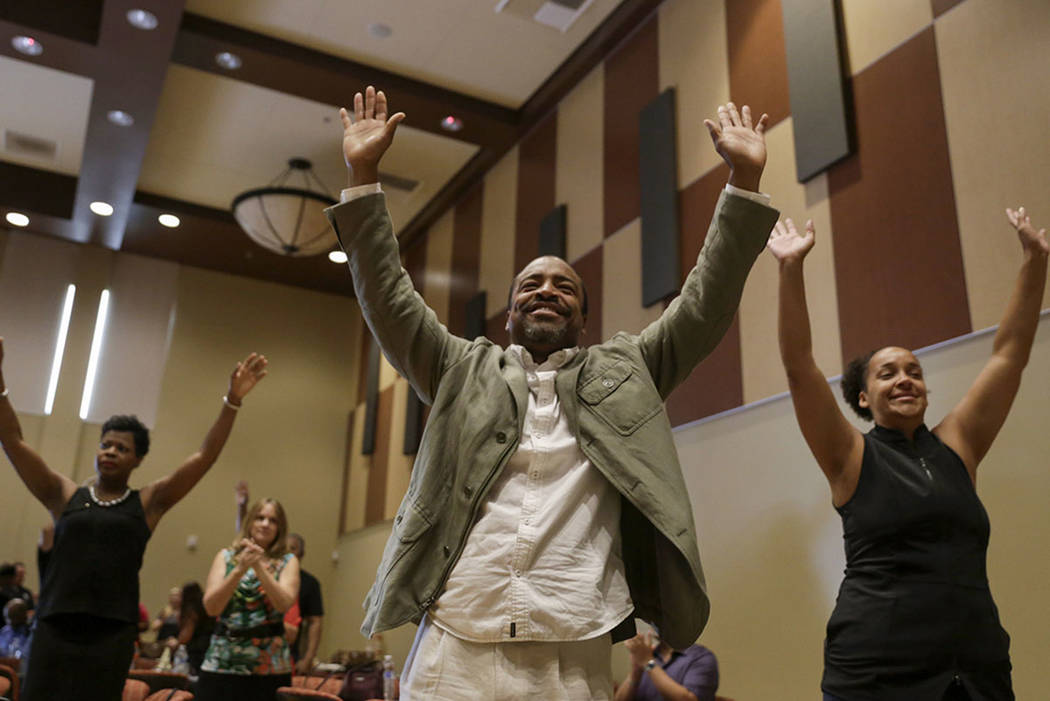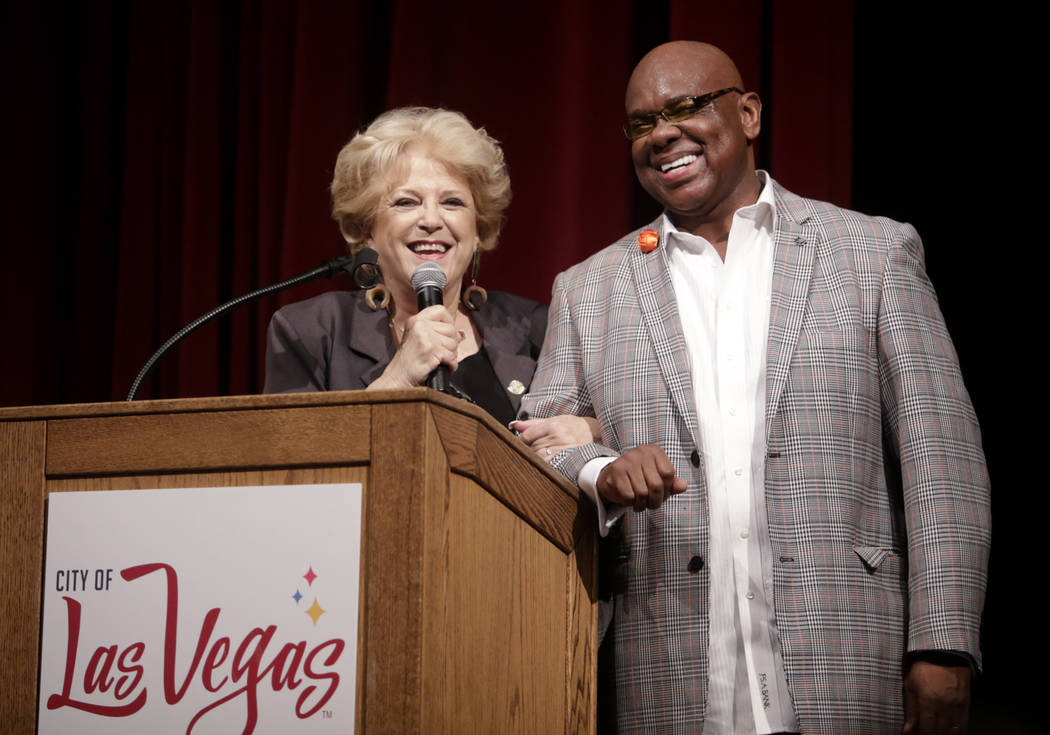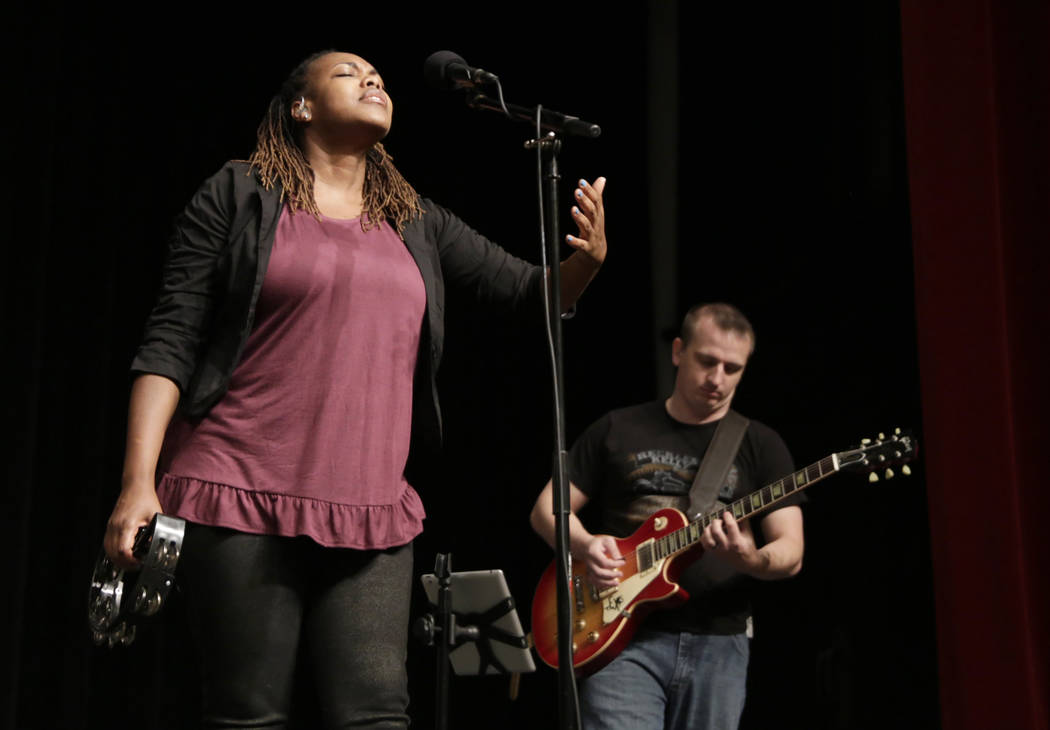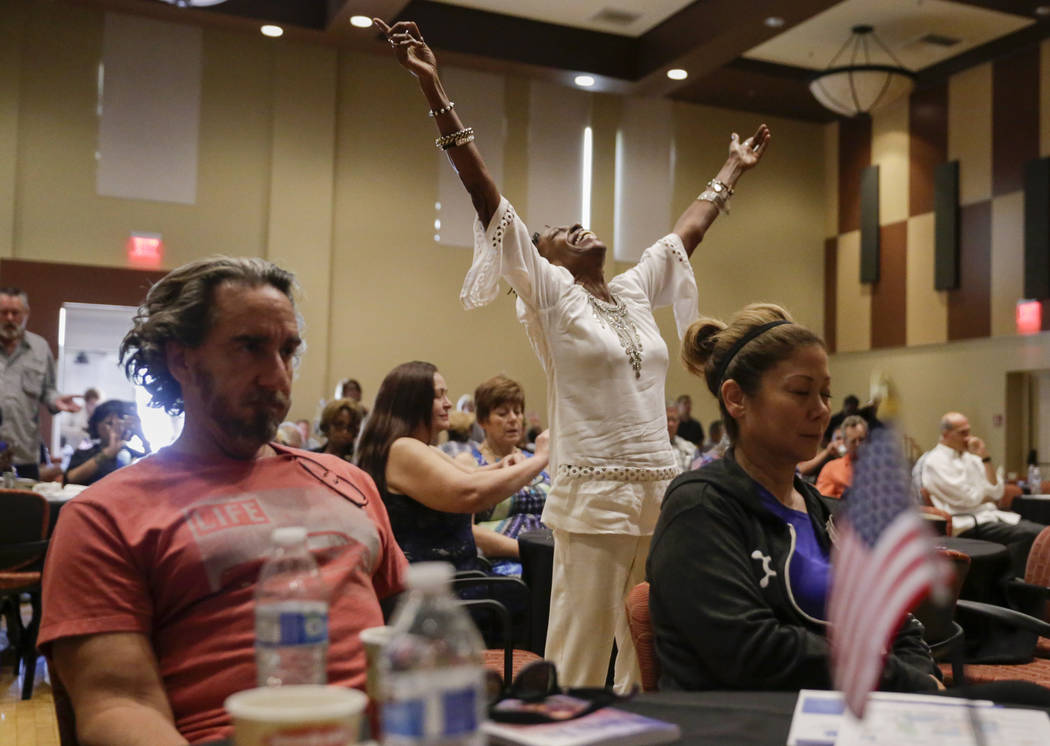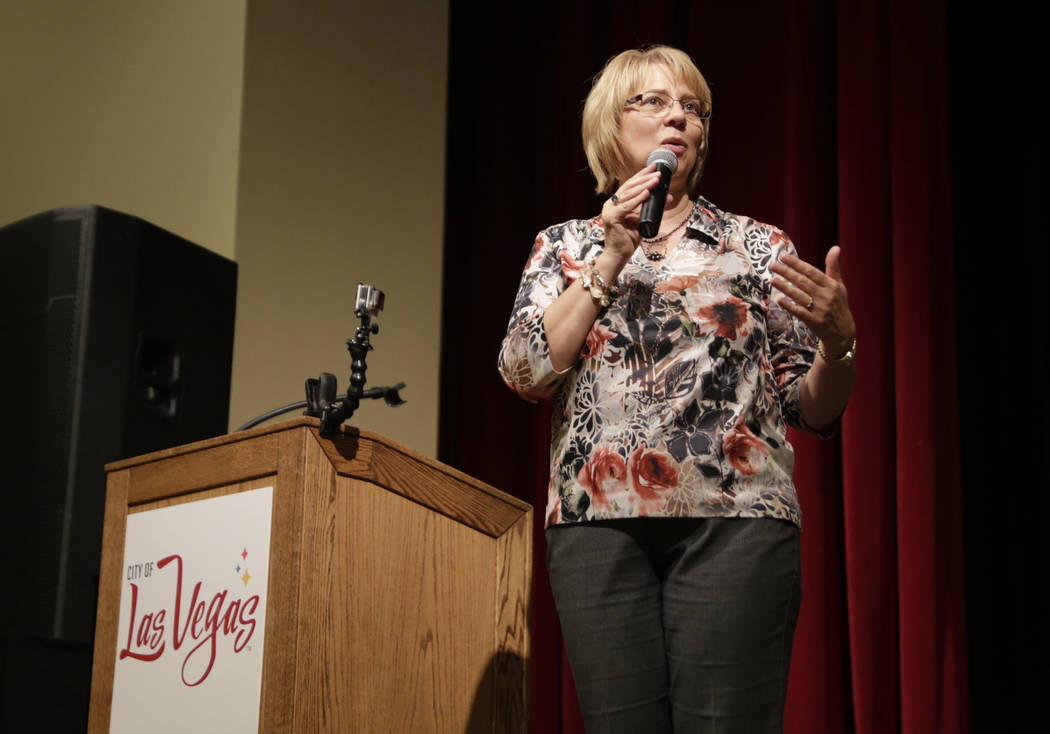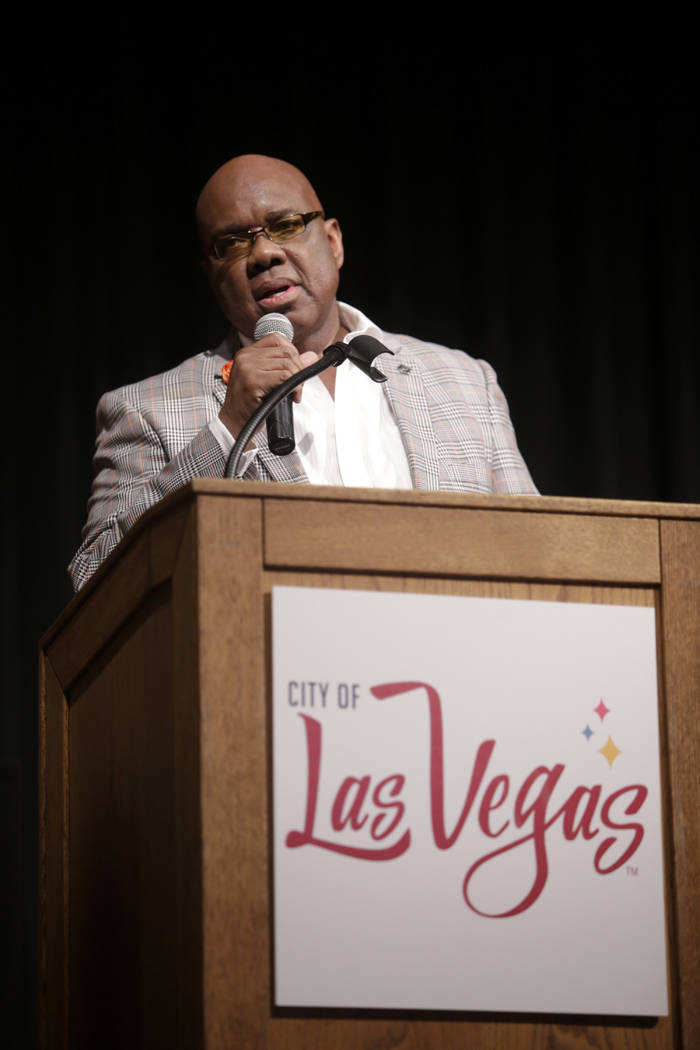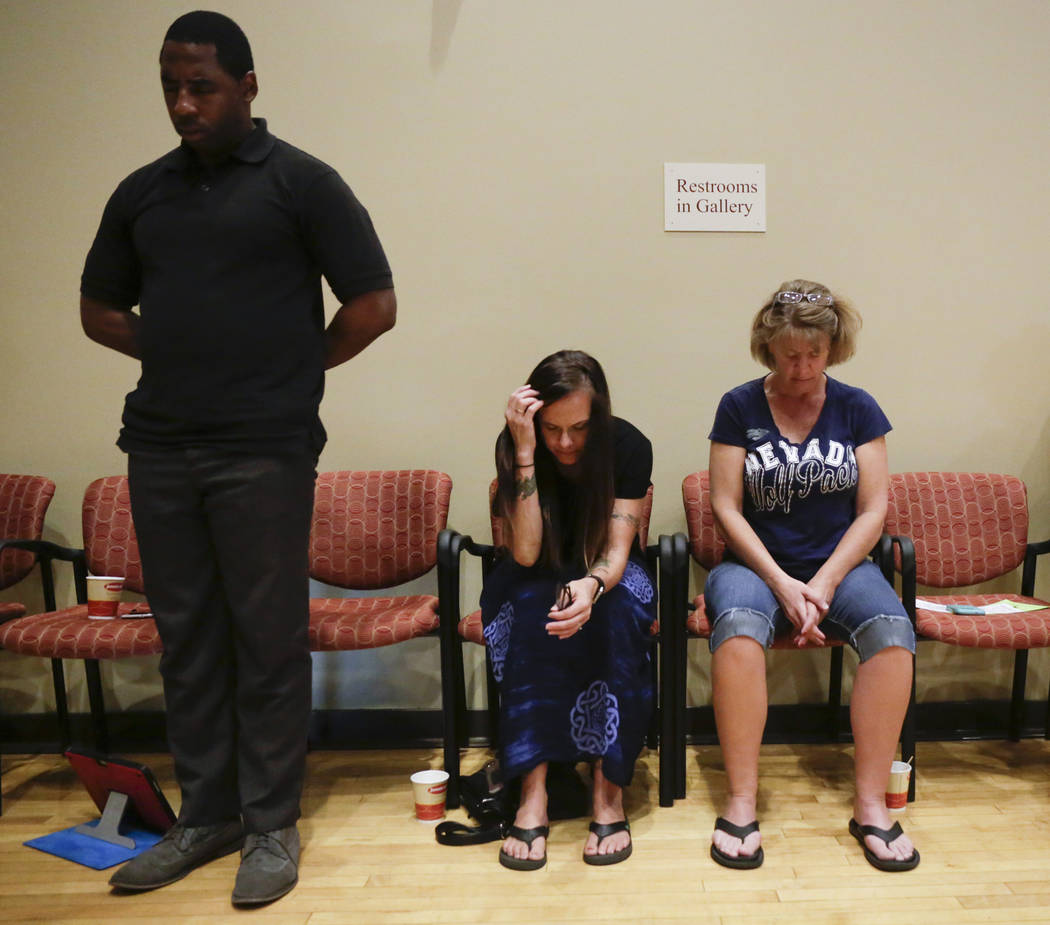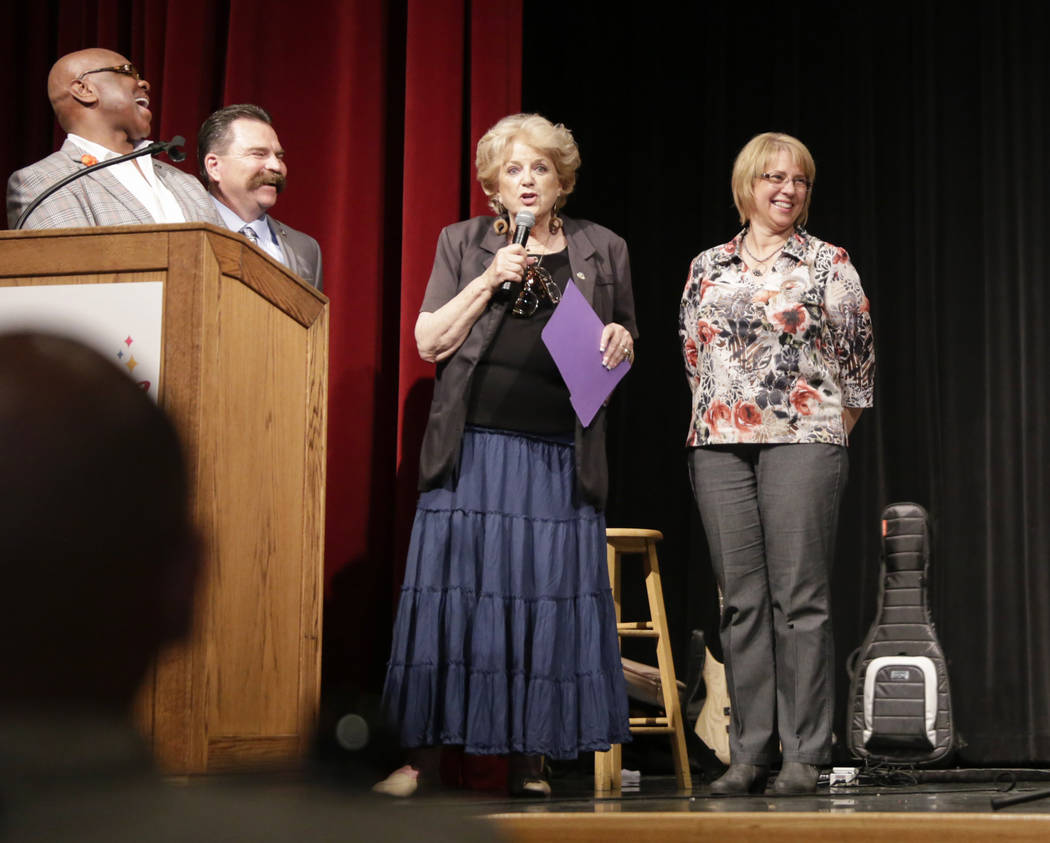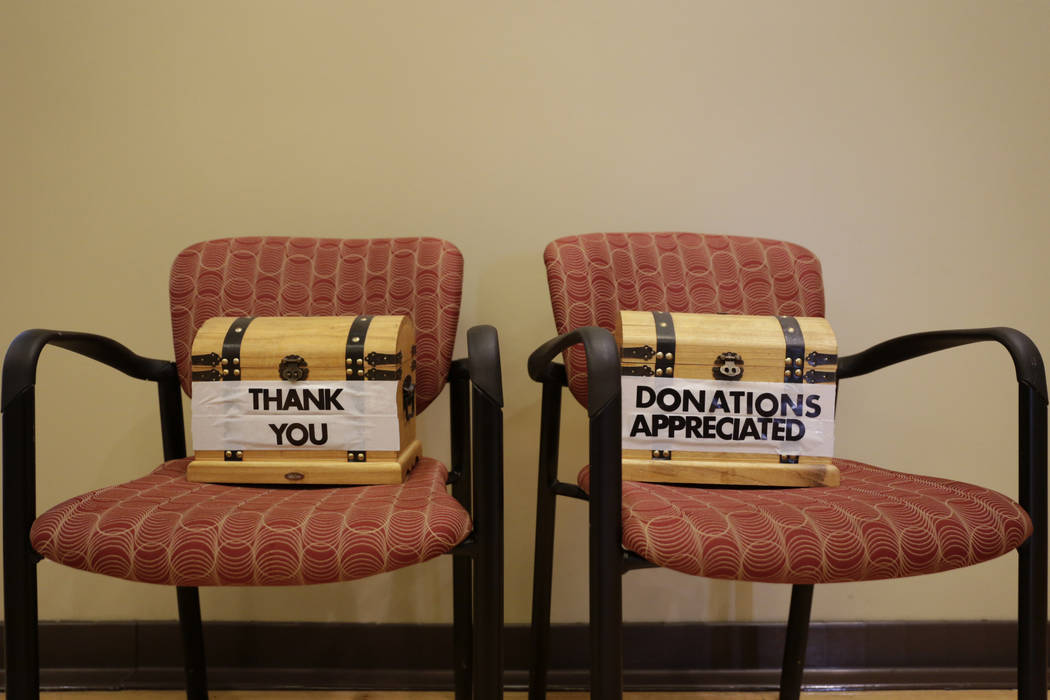 More than 100 people gathered Saturday at the Historic Fifth Street School to pray for Las Vegas' future.
They sang gospel songs, hands uplifted to the ceiling. And they prayed for fewer homicides and a greater connection to the more than 2 million beating human hearts in Clark County.
The prayer celebration promoting community-wide unity through peace was part of Las Vegas Mayor Carolyn Goodman's Mayor's Faith Initiative. The Christian, Muslim and Jewish communities were represented.
"I have this burden on my heart to pray for our schools, our mayor, and our police department," said Pastor Troy Martinez. "Just pray, and we'll see some change."
Guests at Saturday's event included Las Vegas Metropolitan Police Department members, newly elected Henderson Mayor Debra March and other local community and faith leaders.
Mayor Goodman smiled as she took the lectern.
"What a great day to be alive," she said to the crowd. "You're here to put a hand out to somebody else."
Goodman asked for a show of hands of audience members were born and raised in Las Vegas. Then, she addressed those who weren't.
"We have chosen to come to this place, we have chosen to be a part of a big melting pot," Goodman said. "Don't discriminate."
Pastor Michael Hatch stressed the importance of people coming together when the nation and community are politically and racially divided. He invited the public to an Oct. 7 prayer walk to City Hall that will focus on reaching the city's youth.
Metropolitan Police Department Capt. Rich Fletcher lauded Goodman for working with law enforcement. He explained how the department suggests apartment homes where churches can hold Bible studies and make connections.
He said he's seen community members saved.
"If you're able to provide a young mom with formula and diapers, she's less likely to become a victim," he said. "If you provide a young man with a bus pass and work clothes, he's less likely to commit crimes."
The event's keynote speaker, Ron Archer, told how a caring community helped him succeed.
He said his grandparents came to Alabama after suffering from racial discrimination in Cuba for their dark skin. Then, his grandfather went to jail, his grandmother developed a tumor, lost her house and was unable to work.
Their seven kids joined a gang and became addicted to heroin. His mother sold her body at 14, he said. Two years later, she was pregnant, as a result of an encounter with a john.
The baby was born premature, he said, without a working pancreas, and with a severe learning disability.
"That baby's me," Archer said. "What changed us? People like you."
Archer, who became a best-selling author, business executive, and leadership consultant, said he was saved by a woman who spent her time in his inner city Ohio school, trying to make a difference in children's lives.
"When you impact one person," he said. "You impact a family, a generation, a community."
As he spoke, a little girl in braids colored a picture on the table. She wrote "JESUS" in big letters.
Contact Briana Erickson at berickson@reviewjournal.com or 702-387-5244. Follow @brianarerick on Twitter.
401 South 4th Street, Las Vegas, NV 89101