Legal wrangling between Tiberti, Bishop Gorman landlord continues
January 2, 2018 - 3:39 pm
Updated January 2, 2018 - 5:16 pm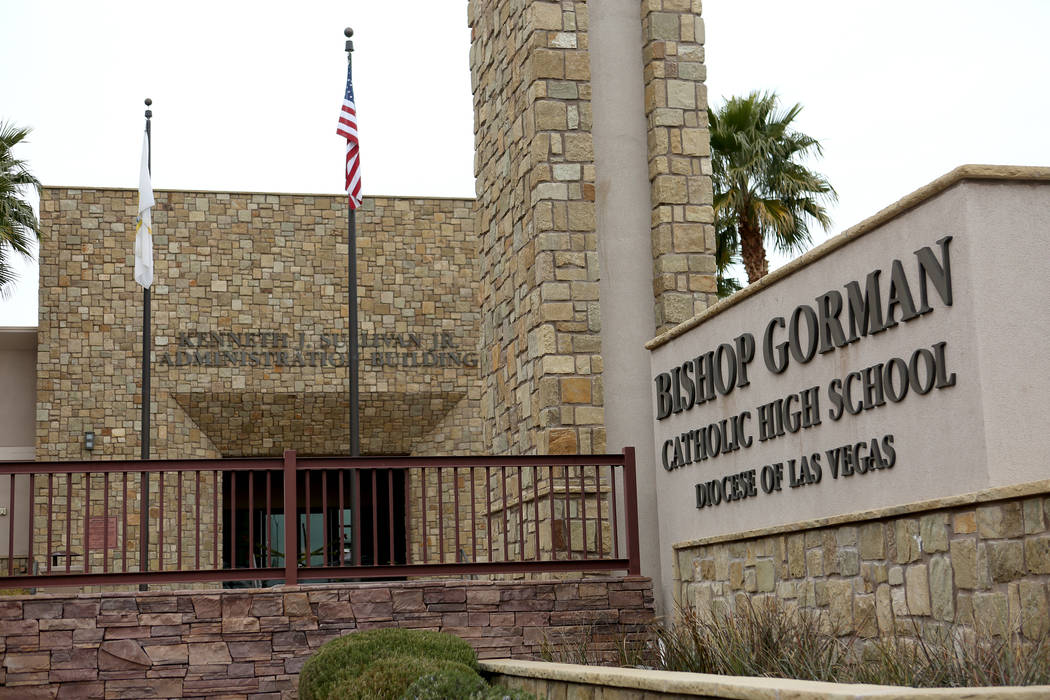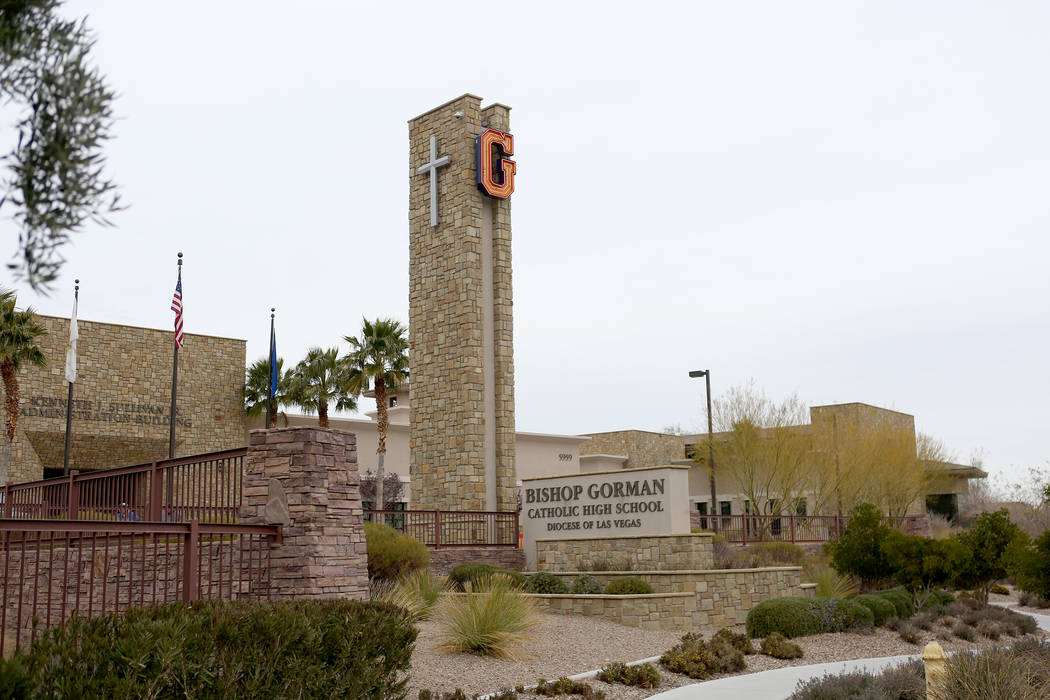 There's no sign of an easy end to the legal feud between the Catholic Church's Las Vegas bishop and a local construction company behind the current Bishop Gorman High School building.
Attorneys for J.A. Tiberti Construction Co. on Friday asked a court for a trustee to oversee the bankruptcy of the landlord for Gorman, a 60-plus-year-old school with about 1,500 students and highly regarded athletic programs.
Tiberti said in court filings that the Catholic Church is too close to the case to make responsible financial decisions for Gorman's landlord.
One reason why Tiberti asked for a trustee to take control — representatives of the landlord have fought Tiberti on nearly $29 million owed in construction costs and legal fees.
Racked up legal fees
The operating agreement for the landlord, a nonprofit called Bishop Gorman Development Corp, says the landlord is managed by Las Vegas Bishop Joseph Pepe and, if the bishop is unavailable, a church administrator, according to court documents. The landlord filed for bankruptcy protection in April.
Its board members include church leaders and members of Las Vegas' business elite: Pepe, Catholic Church Deacon Aruna Silva, South Point hotel-casino owner Michael Gaughan and Lorenzo Fertitta, a controlling shareholder of Red Rock Resorts and former owner of Ultimate Fighting Championship.
An arbitrator ruled in November 2016 that the landlord owed the money to Tiberti. The construction company had finished a new building for the high school in 2009.
Then-President Tito Tiberti built the new school for his alma mater intending to receive enough payment to only cover cost of construction, not to profit from the project.
Construction ballooned to $75 million. The Great Recession and deaths of key donors and figures in the construction eventually led Tiberti Construction to use the courts to recover $22 million owed, a number that grew to about $29 million after arbitration.
Tiberti Construction said in its Friday filings that the landlord needs a trustee because, under the church's direction, the nonprofit has undervalued its property and racked up unnecessary legal fees.
Bishop Gorman Development Corp. has spent $1.9 million on new legal fees since filing for bankruptcy in April, according to court documents. Fees could reach $4.5 million by June 30.
Adam Stein-Sapir, a managing partner with New York-based claim buyers Pioneer Funding Group, said Tiberti has probably spent hundred of thousands in legal bills for a project the company may have been better off donating money toward instead of doing actual construction.
"The problem is now JATCO is taking aggressive tactics to collect their debt," Stein-Sapir said, using an abbreviation for Tiberti. "Their leverage is to threaten the viability of the very school they were trying to be a white construction knight for in the first place."
Exit plan dispute
Gerald Gordon, an attorney for Tiberti Construction, said in a phone call the company disagrees with a plan Gorman's landlord filed with the court Dec. 27 to exit bankruptcy.
The exit plan leaves Tiberti with less than $10 million, about a third of the $29 million owed to Tiberti.
"Obviously, JATCO disagrees with the provisions," Gordon said.
Tiberti's reorganization proposal, filed in September, includes Gorman's landlord paying $4 million in a cash down payment to Tiberti, about $168,000 a month and a final lump sum of about $21 million at the end of eight years.
The court would have to rule on a plan before Bishop Gorman Development Corp. can exit bankruptcy.
Contact Wade Tyler Millward at wmillward@reviewjournal.com or 702-383-4602. Follow @wademillward on Twitter.