Letter spurs Vegas furniture store to help grandmother
December 20, 2014 - 6:14 pm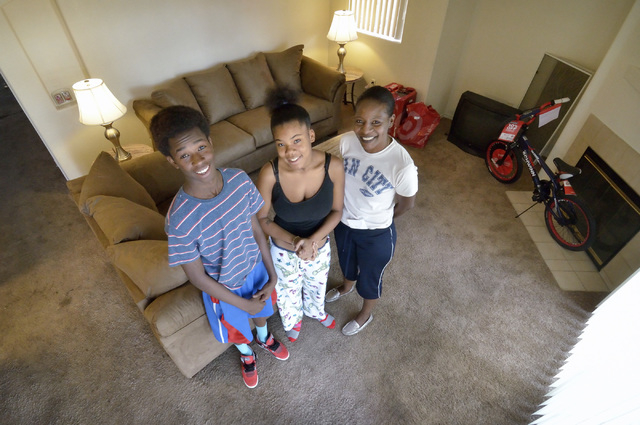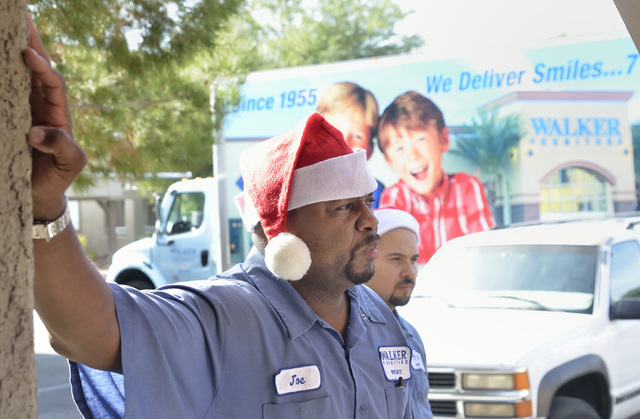 Seventeen-year-old Zakariyyaa McIntyre reached out to Walker Furniture CEO Larry Alterwitz for the annual Home for the Holidays program after sleeping on the floor of her grandmother's apartment alongside three other children for 15 months.
"I was tired of sleeping on the floor and I wanted to help her out," McIntyre said about her decision to nominate her grandmother, Theresa Carr, for the giveaway.
In her nomination letter, McIntyre said that she and her four siblings were in foster care because their mother is in prison. She said her grandmother, Theresa Carr, took in her and her siblings.
"Theresa Carr brung us into her home without nothing," McIntyre said in the letter. "Each and every one of us sleep on the floor."
Carr got the call from Walker Furniture that she was one of the 30 people who had been chosen to receive a houseful of furniture Thursday, but she decided to keep the news from McIntyre in hopes of surprising her.
At 11:30 on Saturday morning, Carr had a knock on her door. It was the delivery she had been waiting for.
McIntyre was surprised and said she had no idea her grandmother was selected as a winner.
There are "thousands of letters written," Walker Furniture spokeswoman Patti Kennedy said.
Four grandchildren between the ages of 4 months and 17 years old live with Carr.
All of them have been sleeping on the floor.
"We sleep on the floor, eat on the floor," Carr said.
"It was a blessing, I sure am thankful," Carr said.
She said she appreciates all of the furniture, but was most excited to receive a dining set where her family can enjoy meals together.
Contact Kimberly De La Cruz at kdelacruz@reviewjournal.com or 702-383-0381. Find her on Twitter: @KimberlyinLV.