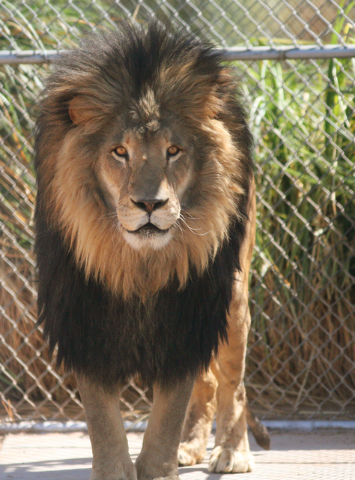 Five lion cubs are growing up at the Lion Habitat Ranch in Henderson, but mom isn't making any play dates just yet.
Keith Evans, owner of the 6.2-acre ranch, says the 6-year-old mother, named Pebbels, is still keeping the cubs close about three weeks after they were born. Six cubs were born on April 1, but one did not survive.
Evans has posted photos and video of the cubs on the ranch's Facebook page.
The five cubs are doing well, and Evans says that one or two cubs may venture out from the den box this week.