Local woman hits $933k jackpot at McCarran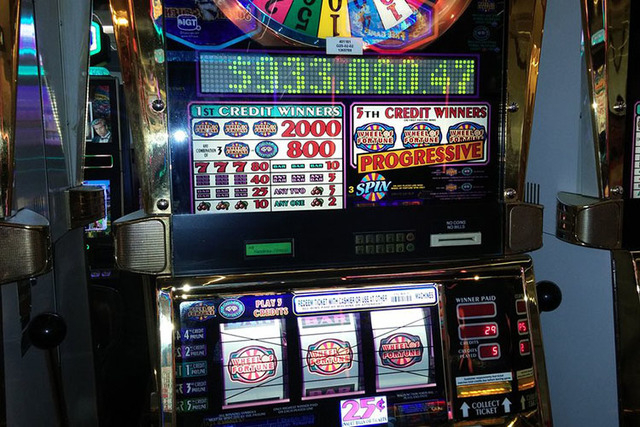 A local woman is nearly a million dollars richer than a week ago when she decided to invest some money in a Wheel of Fortune slot machine while waiting for a flight out of McCarran International Airport.
The lucky slot player, who did not want to be identified, hit a $933,000 jackpot, McCarran spokesman Chris Jones confirmed Monday.
The woman was playing a 25-cent denomination IGT Wheel of Fortune slot game when she won the jackpot March 22.
A lucky local won $933,080 on Wheel of Fortune slots this week at @LASairport. Will you be our next winner? #Vegas pic.twitter.com/MzvXNyNSQd

— McCarran Airport (@LASairport) March 25, 2016
With about 40 million guests traveling through McCarran each year, jackpots reaching that million dollar mark (or close to it in this woman's case) aren't all that rare.
This is the third time within a year that someone has won a fortune on a slot machine. Last March, a gambler hit a jackpot of more than $1 million, and in November, another fortunate player landed a $1.6 million jackpot on a Wheel of Fortune machine at McCarran, the Review-Journal reported.
To claim a jackpot, the player must provide a slot supervisor with two forms of identification, one of which must be a photo I.D. The supervisor then must verify the winning game information and the amount of the jackpot.
Once the jackpot information is verified, the customer is paid immediately and is provided with income tax information (W-2G forms).
Once the customer has been given paperwork evidence of their jackpot and a photo of them with the winning game as been taken — but only with their permission — they can then complete their travel plans, whether that means begin their vacation or complete their trip home.
Contact Raven Jackson at rjackson@reviewjournal.com or 702-383-0381. Follow her on Twitter: @ravenmjackson