Longtime Las Vegas attorney John Momot dies at age 74
Updated April 16, 2018 - 6:23 pm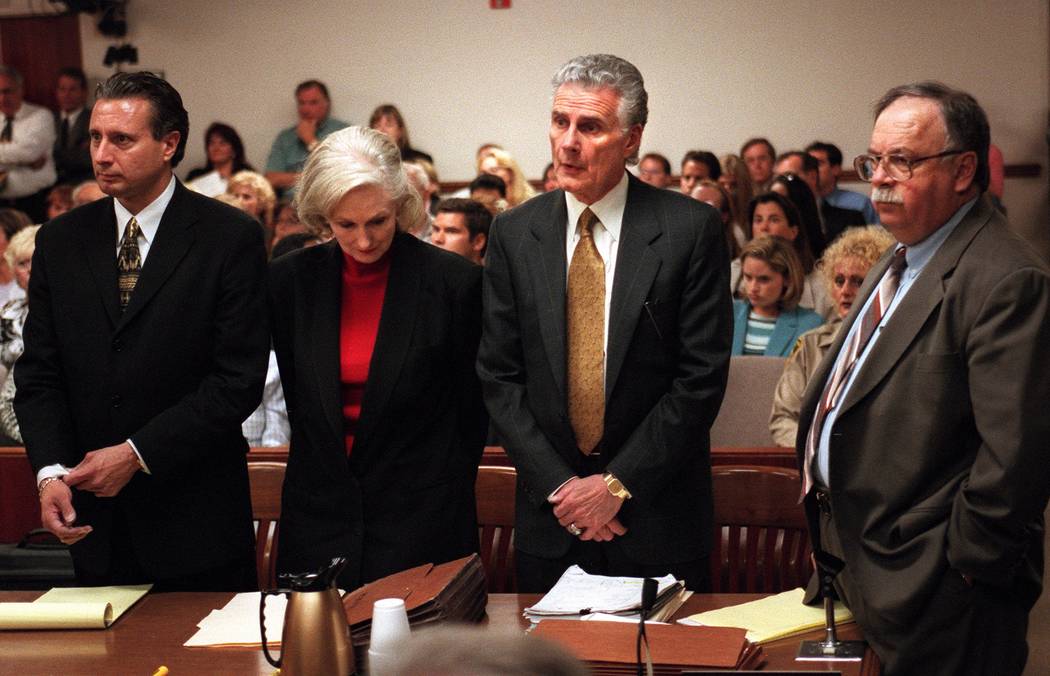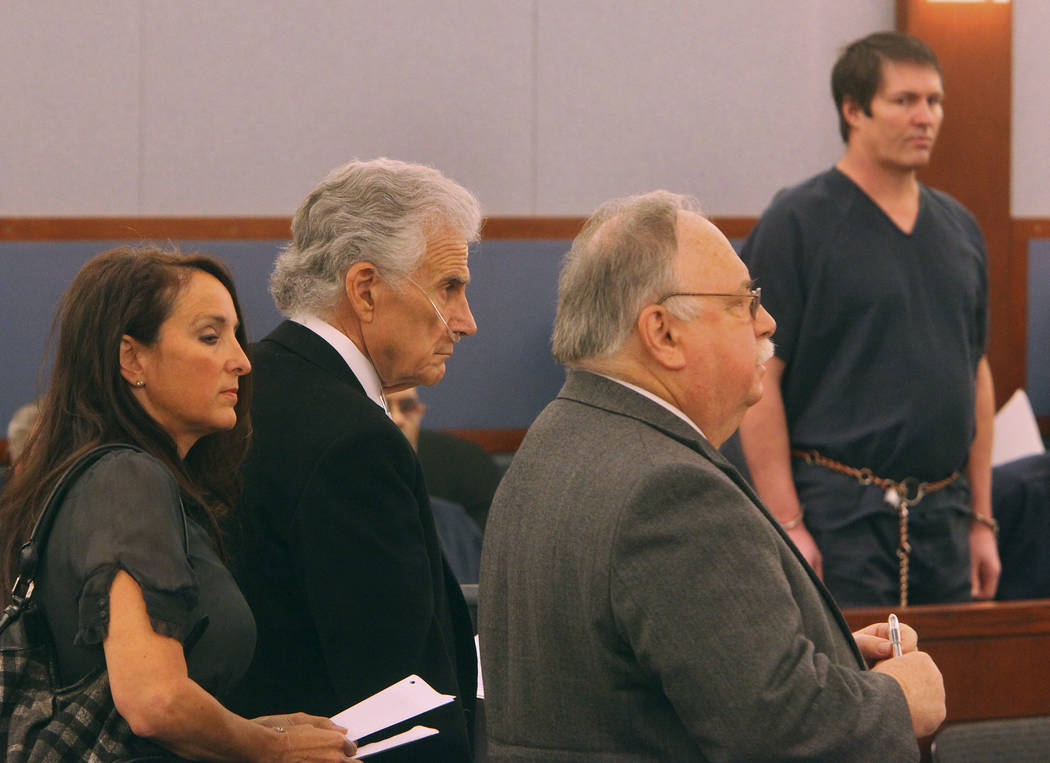 Longtime criminal defense attorney John Momot, who represented mob figures and even played himself in the movie "Casino," has died. He was 74.
With more than 40 years of practice in Nevada, Momot was a well-known figure throughout the state's court system, and his legal knowledge often was sought by his peers.
"John always made himself available," said friend and fellow attorney Bill Terry. "He was a mentor before the bar had a mentoring program. Never did he turn somebody down because of an inability to pay if he felt that their cause was worthwhile. He was a good example to all of us in the legal community."
Momot died late Thursday in Orange County, California, at a spot near the ocean that he adored, of complications from a terminal lung condition, according to his wife, Dolly Kelepecz-Momot.
She remembered him as a "gracious gentleman" who loved family, friends, fishing, baseball — especially the New York Yankees — and his German shephard, Chloe.
"When you were in his presence, you were the only one who mattered to him," Kelepecz-Momot said. "He just was a good guy."
Momot served as a captain in the U.S. Army during the height of the Vietnam War, according to his law firm's website. He counted a high-ranking associate of the late Chicago mobster Anthony Spilotro among his clients and commanded the respect of young lawyers and veteran attorneys in the Las Vegas legal community.
He moved to Las Vegas from his hometown of Bayonne, New Jersey, after a clerkship and was licensed to practice law in Nevada in 1974, according to his wife and his law partner Yi Lin Zheng.
"It took 10 or 15 minutes to decide," Momot once said of moving to the 24-hour town in the desert. "Never left."
Throughout his career, Momot represented several notable defendants, such as Sandra Murphy in the slaying of gaming executive Ted Binion, and he worked on some of the most high-profile criminal cases in Las Vegas into his final days.
Las Vegas Justice of the Peace Amy Chelini, who looked up to Momot throughout her career, called him "a true gentleman" and the sharpest-dressed man in the Regional Justice Center.
Work in the courtroom is not always clear-cut, said Chelini, a former criminal defense attorney. And when she had legal questions, she often turned to Momot.
"There wasn't anything the man hadn't seen," Chelini said. "His answer was always right, and I looked very smart."
Momot played the role of an attorney in the 1995 Martin Scorsese film "Casino," according to imdb.com.
At the bottom of his firm's main web page sits a screenshot from the movie, with Momot standing alongside Robert De Niro, Don Rickles and Sharon Stone. Terry said Momot had been eager to land a role in the film, and his colleagues joked with him about sticking to his day job.
Also in the photo is Oscar Goodman, the mob lawyer who later became mayor of Las Vegas. Goodman represented Spilotro while Momot defended his associate Herbert "Fat Herbie" Blitzstein.
The two lawyers often shared defense tactics, Goodman said.
"I had no fear of John exposing them to the prosecution," said Goodman, who called Momot a loyal and zealous advocate for clients. "He was as solid as a rock."
Ozzie Fumo, a defense attorney who knew Momot for more than 20 years, called him "one of the great ones," echoing the sentiment of others who considered Momot noble in his profession.
"You always knew you were in great hands when you were represented by a guy like John Momot," Fumo said. "He cared about his clients and the people around him. And he was a force of nature in the courtroom. When he spoke, people listened."
Momot also earned respect from the prosecution.
"He was a great lawyer," Clark County District Attorney Steve Wolfson said, "and a gentleman's gentleman."
Along with his wife and beloved dog, Momot is survived by his brother, Joe; his sister, Lucille Tagie; and his daughter, Roxanne Morales. His son, Joseph, died in January 2016.
Funeral services were still being arranged as of Monday.
Contact David Ferrara at dferrara@reviewjournal.com or 702-380-1039. Follow @randompoker on Twitter.