Luxury Las Vegas named top magazine by Nevada Press Association
October 12, 2016 - 9:10 am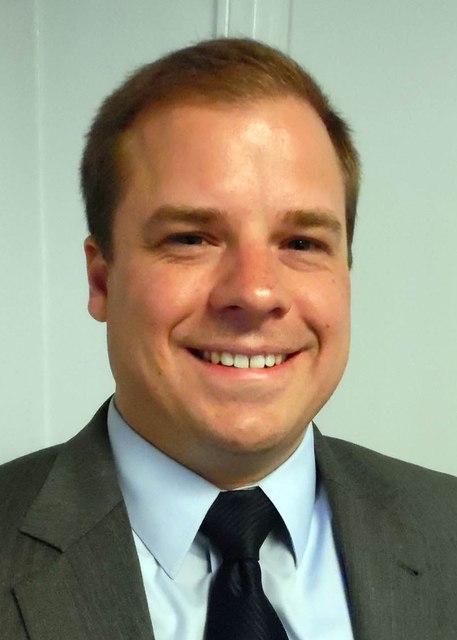 Luxury Las Vegas magazine and the Pahrump Valley Times, sister periodicals of the Las Vegas Review-Journal, were named top publications in the state by the Nevada Press Association on Saturday.
Luxury Las Vegas took first place in general excellence for magazines, one of the most competitive divisions in the association's annual contest, beating Nevada Magazine, Las Vegas Magazine, Range magazine and others.
"Beautifully conceived and executed, the quality of this publication sets a high bar and manages to achieve a sense of excellence throughout," the contest judges wrote of Luxury Las Vegas, led by Publisher Blue Ash and Editor in Chief Leslie Frisbee. "It was a joy to read."
"It's a huge honor to be recognized by the esteemed Nevada Press Association. I am extremely proud of the accomplishments of our small but mighty staff and contributors," Frisbee said. "We look forward to continuing to elevate the content and presentation of Luxury Las Vegas magazine in the years to come."
The Pahrump Valley Times won first place in general excellence for intermediate dailies. Judges credited the publication for having a good mix of hard news and features and local content throughout.
The Times' Mick Akers was named the state's intermediate and community Outstanding Journalist at the association's awards banquet in Mesquite. Selwyn Harris was named intermediate Journalist of Merit, which goes to the state's top journalist with less than five years of experience.
The Times also picked up first-place awards for best sports story and best sports column, with both honors going to Vern Hee.
"We are thrilled and honored to be chosen as this year's recipient of the general excellence award for intermediate newspapers in Nevada. To our knowledge this is the first time in the 46-year history of the publication that we have won this coveted award," said Noah Cusick, publisher of the Pahrump Valley Times. "The acknowledgment is a testament to the hard work and dedication of the Pahrump Valley Times staff, and under the leadership of Editor Arnold Knightly we look forward to many future successes."
Three other publications under the Las Vegas Review-Journal Inc. umbrella also took home first-place awards Saturday.
Tonopah Times Bonanza writer David Jacobs won first place for explanatory journalism in the community publication division. The Boulder City Review won first place for best nonstaff story, by Andy Saylor. And Andy Taylor with View Neighborhood Newspapers was named the state's top editorial cartoonist — across all publication classifications.
The Review-Journal took 20 first-place awards in the urban daily category.
Contact Raven Jackson at rjackson@reviewjournal.com or 702-383-0283. Follow @ravenmjackson on Twitter.