Male pedestrian dies in southwest valley crash
Updated May 12, 2023 - 10:53 am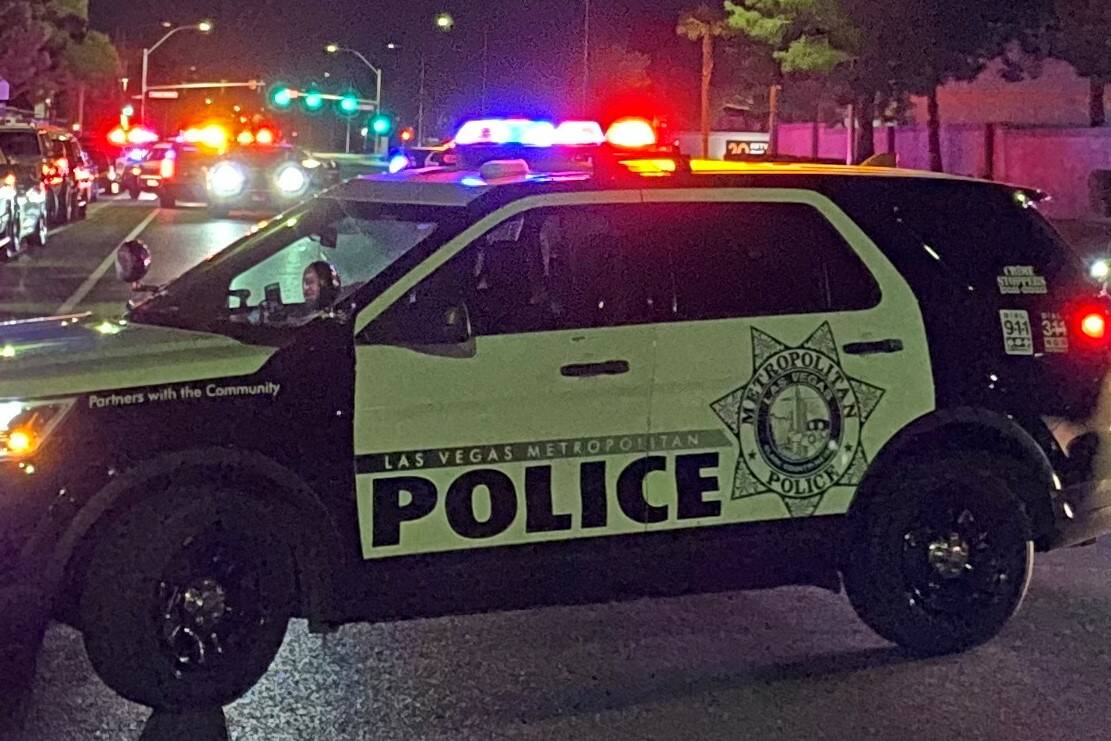 A male pedestrian died Thursday night after a crash in the southwest valley.
In a statement, Las Vegas police said the crash happened at 8:49 p.m. on Warm Springs Road, east of South Rainbow Boulevard.
A 2020 Ford F150 was traveling westbound on Warm Springs when a man attempted to cross the road, from the north to south side outside of a marked crosswalk, police said.
The Clark County coroner's office identified the pedestrian as Yans Vayas Serrano, 40, of Las Vegas.
Police said the F150's driver remained at the scene and showed no signs of impairment.