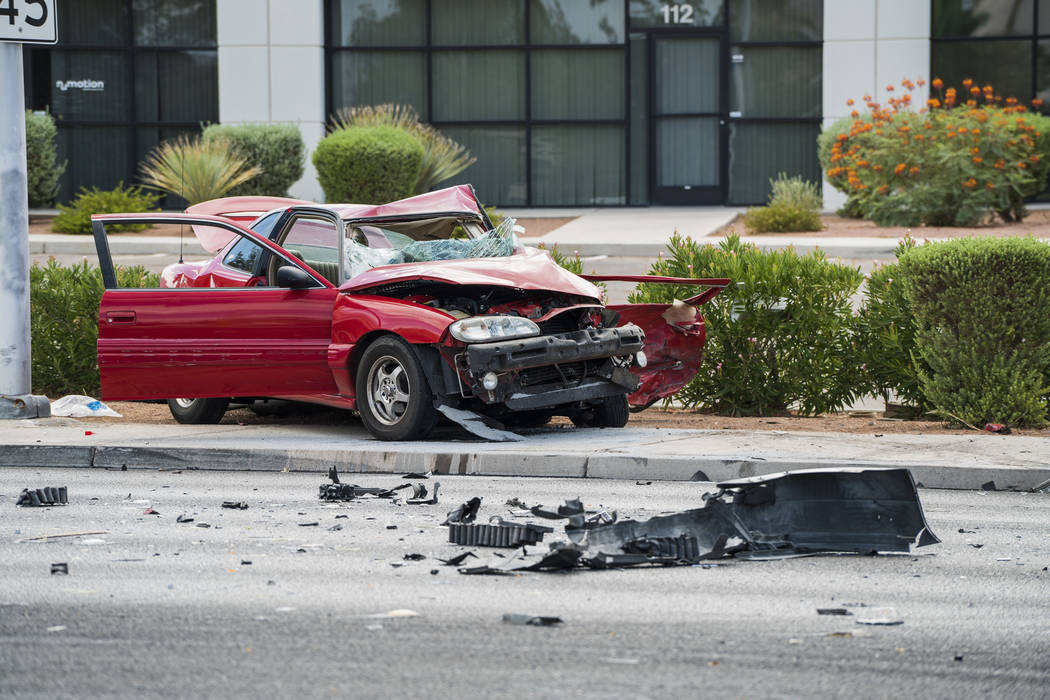 A 58-year-old man died after his car was struck by a sedan driven by a man suspected of DUI, Las Vegas police said.
The crash happened about 2:25 p.m. on North Pecos Road north of East Sunrise Avenue, a Metropolitan Police Department release said.
The 58-year-old Las Vegas man was driving a 1997 Pontiac Grand Am south on Pecos while a 2004 Mercury Grand Marquis was heading north, the release said. The Mercury crossed into oncoming traffic and hit the Pontiac.
Metro said the Pontiac driver died at University Medical Center. The Mercury's driver, 36-year-old William Jones of Las Vegas, suffered minor injuries and remained on the scene and suffered minor injuries, the release said.
Police suspected Jones was impaired and arrested him, Metro said. Jones remained in Clark County Detention Center Saturday night, facing a charge of DUI resulting in death. He also faces three weapons charges related to the crash, jail records show.
A passenger in the Mercury fled the scene before police arrived.
The Clark County coroner's office will release the deceased man's identity once family is notified. His death marks the 72nd traffic death investigated by Metro this year.
Police initially said four vehicles were involved and that one vehicle had hit a pole.
Roads in the area were temporarily closed while police investigated.
Contact Mike Shoro at mshoro@reviewjournal.com or 702-387-5290. Follow @mike_shoro on Twitter.