Man accused in stabbing had stalked, threatened woman, Metro says
August 6, 2015 - 12:39 pm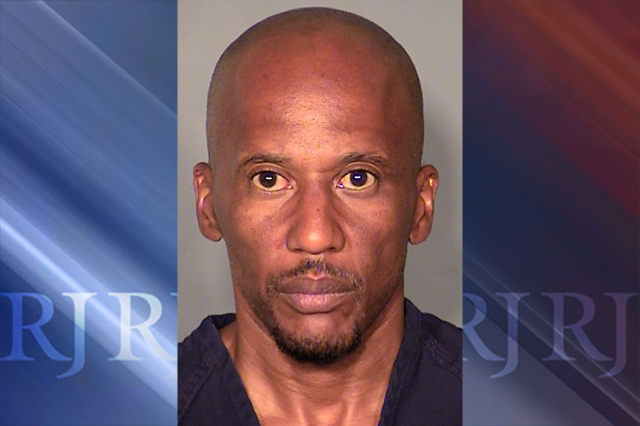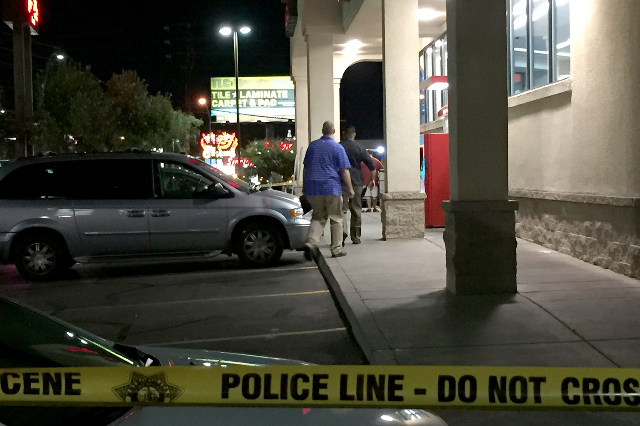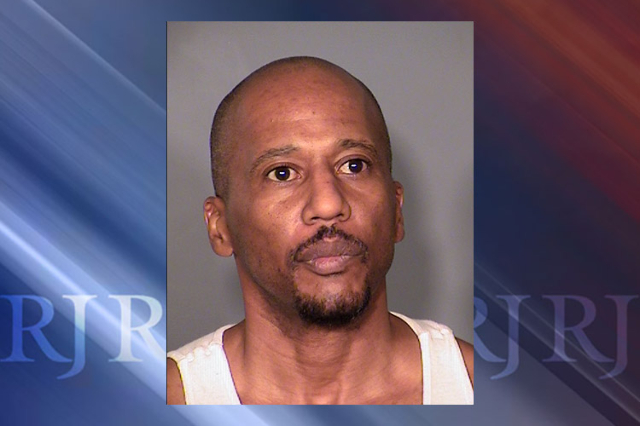 A fatal stabbing outside a Walgreens on Wednesday night followed stalking and a death threat from a man who had been romantically linked to the slain woman, according to a Las Vegas police report.
The attack was caught on the pharmacy's surveillance cameras.
Leonard Woods, 46, and Josie Kate Jones, 41, of Las Vegas, had been in a relationship for nine years and lived together "on and off," Jones' teenage daughter told Metro detectives in the arrest report.
The daughter, 15, also said Woods had threatened her and her mother plus a younger sibling, telling them that he was going to kill them and burn their house, according to the report. He told Jones numerous times that "he would hurt her if she tried to leave him."
The daughter told police she and Jones went in the store to buy juice after the girl's cheerleader practice.
Surveillance video, Metro said, shows Woods driving up to the Walgreens parking lot, 4905 Tropicana Ave., near the intersection of Decatur Boulevard, about 8:15 p.m., a minute or so after Jones and her daughter got there.
Woods is then seen hiding between the SUV Jones drove and another vehicle then jumping out at Jones as she tried to get back into her car, police said. Jones called out Woods right before the attack, the girl told police.
She also said she thought Woods was only shaking her mother, the report said, before realizing Woods was stabbing her as he repeatedly yelled "b—-."
That is when the girl ran inside the store to ask for help, police said.
Witnesses told detectives that they saw a man chasing a woman in the parking lot and originally thought they were playing around.
Later, witnesses told police in the report, they realized the woman was being attacked. The man yelled, "F— you b—-, I told you I would find you," witnesses recounted to detectives.
Jones was stabbed in the upper body multiple times, police said.
After the attack, Woods is seen on video driving away from the store, police said. Jones was taken to University Medical Center where she died.
Jones' daughter told detectives her mother and Woods last split up July 17 after he was arrested on one count of lewdness with a child and being in possession of guns by a prohibited person, police said.
Woods doesn't have a job, the girl said, and is a member of the Crips gang.
Metro asked for the public's help in finding Woods. He turned himself in to a group of police officers he spotted at 12:11 a.m. Thursday near the intersection of 6th Street and Ogden Avenue in downtown Las Vegas.
"I'm wanted and I want to turn myself in. I was involved in an incident at the Walgreens parking lot of Tropicana and Decatur," Metro said Woods told them. He also said he'd seen Jones driving by his neighborhood before the attack and that "he didn't mean for it to end like this."
"Man, I swear I didn't think I killed anyone," Woods told police.
Contact Ricardo Torres at rtorres@reviewjournal.com and 702-383-0381. Find him on Twitter: @rickytwrites.