Man arrested, another hospitalized after 8-vehicle crash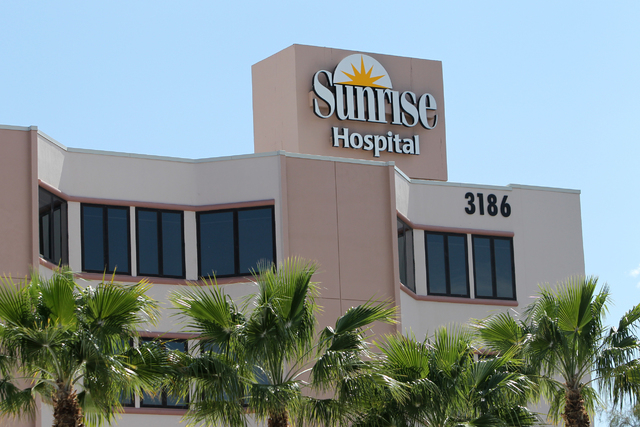 One man was hospitalized with serious injuries and another was arrested early Saturday morning after an eight-vehicle crash near UNLV, according to Las Vegas police.
Officers were called about 2:10 a.m. to East Naples Drive, west of South Paradise Road, where the driver of a 1998 Ford Explorer crashed into two vehicles before it struck a pedestrian, hit five more vehicles and then fled the scene on foot, police said.
Witness statements and evidence at the scene indicated Zakee Bunting, the 33-year-old Henderson man who was driving the Explorer, was traveling north in the southbound lanes of Paradise, turned left onto westbound Naples and crashed into the right side of a 1997 Jeep Grand Cherokee that was stopped for a pedestrian.
The Explorer continued west and struck the front right side of a 2010 Scion XB taxi that was stopped to load passengers. The Explorer continued southwest, hitting a pedestrian.
The pedestrian, who police identified as 31-year-old Kieth Drynan, of Los Angeles, was knocked into the roadway.
The Explorer continued southwest and hit the left side of an eastbound Mercedes Benz when the Explorer's front left wheel fell off the vehicle.
Bunting drove the Explorer off the south side of the roadway and side-swiped a parked 2011 Toyota Camry and two parked Volkswagens, all of which were unoccupied. The Explorer stopped when it struck the front right side of a parked, unoccupied 2009 Ford Mustang.
Bunting left the scene on foot but was followed by a witness and was eventually arrested by Metro officers, police said. He was arrested on charges of a felony hit-and-run and and alcohol-related DUI.
He was being held without bail at the Clark County Detention Center and faces additional charges of driving with a suspended license and failing to maintain his lane.
Drynan, the pedestrian who was hit, was taken to Sunrise Hospital and Medical Center with serious injuries.
Bunting suffered minor injuries in the crash and the other drivers involved did not report injuries, police said.
Contact Kimber Laux at klaux@reviewjournal.com or 702-383-0381. Find her on Twitter: @lauxkimber.