Man arrested in east valley stabbings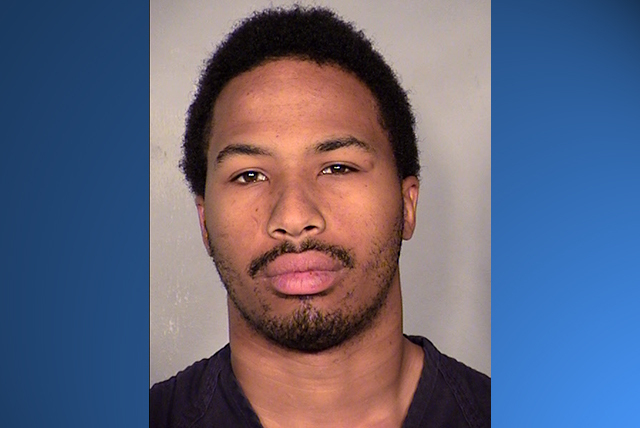 Las Vegas police say a 21-year-old man hopped up on amphetamines and oxycodone stabbed two men in the east valley on Monday, killing one and wounding another.
According to an arrest report released by the Clark County district attorney's office, Brandon McIver stabbed two men while they were in separate vehicles at the corner of Sahara Avenue and Nellis Boulevard at 3:30 p.m. One man later died at Sunrise Hospital and Medical Center.
Just before McIver was arrested, he went into a Food 4 Less and tried to eat raw meat, according to the arrest report. While he was on the floor screaming and kicking, an eight-inch knife fell out of his pocket, according to the arrest report.
Witnesses told investigators that they initially thought McIver was a homeless man begging at the intersection. They said they thought he was just hitting the men who were stopped at the intersection. But then they saw McIver had a knife and appeared to be stabbing them.
McIver is being held at the Clark County Detention Center and faces charges of murder with a deadly weapon, battery with a deadly weapons, two counts of battery with substantial bodily harm and two counts of burglary with a deadly weapon.
Contact Tom Ragan at tragan@reviewjournal.com or follow him on twitter @tomragan2