Man arrested in fatal shooting during Walgreens robbery
December 26, 2014 - 8:58 pm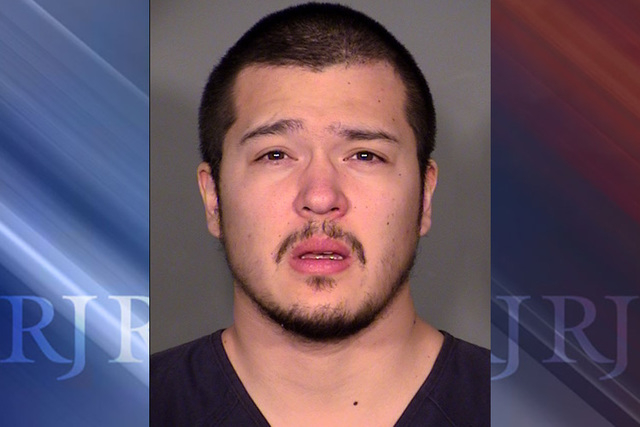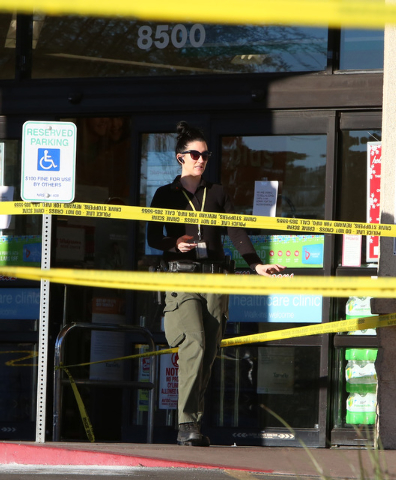 A drugstore clerk was shot to death during a northwest valley robbery just hours after Christmas Day ended, Las Vegas police said.
The male clerk and another female employee of the Walgreens at 8500 W. Cheyenne Ave. near Durango Drive, were robbed at gunpoint inside the store about 5 a.m. Friday, Metro homicide Lt. Ray Steiber said. At some point during the robbery, the male clerk was shot and killed, Steiber said.
Within hours, police identified 25-year-old Jin Ackerman as the suspect. He was arrested by Metro SWAT officers just after 1 p.m. at a home in the Arbors neighborhood near Summerlin Parkway and the 215 Beltway. Police said they found a gun with an attached silencer believed to have been used in the killing.
Police believe Ackerman arrived at the Walgreens between 4 a.m. and 4:30 a.m. wearing gray pants, a gray shirt, a black pea coat and a surgical mask. Ackerman held two clerks at gunpoint in the backroom where the safe was located, police said.
The clerk was shot and killed about 5:07 a.m., Steiber said. He died at the scene. The female employee was not injured.
Ackerman fled the scene, police said.
The killing hit too close to home for Renee Moore, who lives near the Walgreens and is a regular at the store.
"I'm here every morning at 5 a.m. I was just here getting my prescription filled yesterday," she said.
Moore said she goes to the store every day before she heads to work.
"I know all the cashiers, that's why I'm just floored," she said.
Moore said that based on the timing of the shooting, she more than likely would have been in the store when it happened, but she slept in.
"I know all of them, all of them in there," she said.
The shooting made Moore rethink her morning routine.
"I'm not going to be coming out in the wee hours of the morning anymore," Moore said.
"We extend our deepest condolences to the family and loved ones of our team member," a Walgreens spokeswoman said in an email on Friday afternoon. "We are looking into what we can do for the family and will be providing counseling for our staff."
On Friday night, the 24-hour store remained closed and will not reopen until Saturday. Customers were turned away by a security guard. Flowers had been left on the sidewalk and at the store entrance.
Steiber urged people to be constantly aware of what is going on around them.
"We need to stay vigilant, we need to stay cognizant of our surroundings," he said. "If anything doesn't look right, you need to call the police."
The identity of the man who was killed will be released by the Clark County coroner's office after his family has been notified.
Police also said Ackerman was the suspect in another Walgreens robbery on Dec. 24. That robbery followed a pattern similar to Friday's incident, they said.
Ackerman is being held at the Clark County Detention Center and faces charges of first-degree murder with a deadly weapon, kidnapping, burglary and robbery.
This was the 125th homicide in Metro's jurisdiction in 2014. Metro investigated 106 homicides in 2013.
Anyone with information about this incident or the shooter can contact Metro's homicide unit by phone at 702-828-3521 or by email at homicide@lvmpd.com. To remain anonymous, contact Crime Stoppers at 702-385-5555 or www.crimestoppersofnv.com.
Review-Journal writers Cassandra Taloma and Ricardo Torres contributed to this report.
Contact Colton Lochhead at clochhead@reviewjournal.com or 702-383-4638. Find him on Twitter: @ColtonLochhead.