Man arrested in High Roller sexcapade killed in Houston carjacking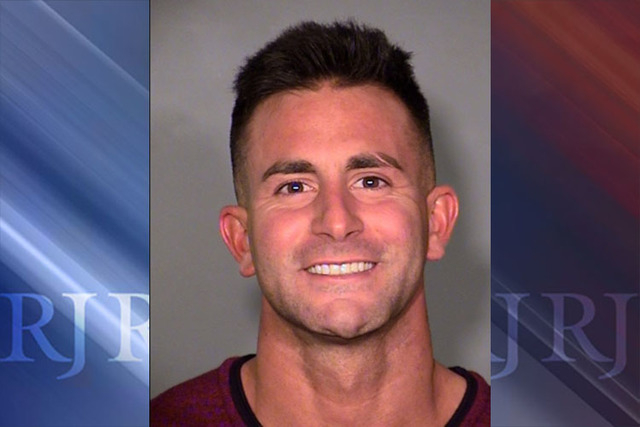 Philip Panzica, one half of the couple Las Vegas police said was caught on video having sex on the High Roller in February, was killed in a carjacking Saturday morning in Houston, his home city.
Citing police reports, the Houston Chronicle reported online that Panzica, 27, was shot and killed at 5 a.m. inside his fiancee's vehicle after leaving Vivid, a strip club where she works as a dancer, police said.
Police arrested Bryant Christopher Watts, 28, and Aaron Jones, 31, hours later. Both have been charged with capital murder, the Chronicle said.
Homicide investigators told the Chronicle that Panzica was with Jones at the club. The fiancee, who was not named, left the club with her cash and looked for Panzica in the club's parking lot, the Chronicle said. Jones told her Panzica was in her black Kia Sorrento.
The fiancee got in her car's passenger seat, and the suspects got in the backseat, the Chronicle reported. As Panzica drove, Watts said, "You need to come clean," pointed a handgun at him and shot him several times, according to homicide investigators.
The suspects exited the car, dumped Panzica's body at the roadside and ordered the woman out of the car, the Chronicle reported. They drove away from the scene in her car with her cash.
She flagged down a bus driver for help.
Later that day, a sheriff's deputy in Menard County saw a black Kia Sorrento speeding and pursued it, the Chronicle reported. Multiple law enforcement agencies joined the chase and stopped the car in Concho County.
Watts, who was driving, confessed to robbing and shooting Panzica, the Chronicle said. The suspects were booked into the Menard County jail.
In February, surveillance video caught Panzica and Chloe Scordianos, 21, of Hicksville, N.Y., smoking, undressing and then having sex in cabin 16 of the High Roller.
Security officers used the intercom to tell the couple to extinguish their cigarettes out and dress. They stopped briefly but then resumed having sex and refused a second request to stop.
Las Vegas police were called, and Scordianos and Panzica were booked in the Clark County Detention Center. They posted $3,000 bail and were arraigned in Las Vegas Justice Court.
During a Feb 10 court hearing, Panzica's lawyer Bennair Bateman said he expected his client to plead guilty to misdemeanor disorderly conduct in connection with the incident. Panzica was expected to enter a written plea in April.
But Scordianos' lawyer, Chris Rasmussen, said his client wanted to take the felony charge of committing sex acts in public to a preliminary hearing
Contact Matthew Crowley at mcrowley@reviewjournal.com. Find him on Twitter @copyjockey