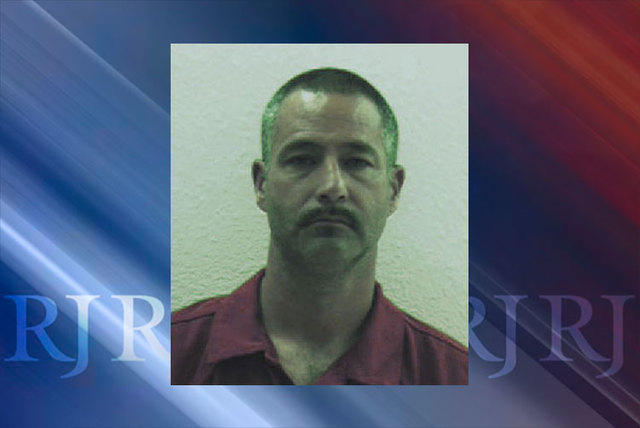 A Clark County jury on Friday convicted a man of fatally shooting his estranged wife in front of their five children.
Troy White was found guilty of second-degree murder, attempted murder, five counts of child abuse or neglect, and carrying a concealed weapon in connection with the July 2012 shooting that left Echo Lucas dead and her boyfriend, Joseph Averman, injured.
Prosecutors said White, originally charged with first-degree murder, stormed into the couple's northwest valley home, shot his wife once in the chest and then shot Averman twice. Lucas died almost instantly, while Averman survived.
White's lawyers had asked jurors for a verdict of manslaughter, saying he acted in the heat of passion.
"He didn't go there planning to kill them," Deputy Public Defender Scott Coffee said. "We're glad that the jury listened."
But White had sent his wife dozens of angry messages during the months they were separated, and those messages became more and more intense when Lucas started dating Averman, Chief Deputy District Attorney Elizabeth Mercer said.
"He was jealous and threatening," Mercer told jurors in closing arguments. "He refused to move on and refused to let her move on."
The prosecutor said White had been stewing over the separation from his wife for months since he learned about her relationship with Averman.
White also told a colleague he wanted to kill his wife and Averman the morning of the deadly shooting, according to testimony at trial.
Despite their separation, the couple agreed that Lucas would live in their home with their three children and the woman's two other children from a prior marriage during the week, and White would live in the residence with the children over the weekend.
Last year, the Nevada Supreme Court ruled that White should not face a burglary charge in the case, concluding that a person cannot commit burglary of a home when the person has an absolute right to enter the home.
Coffee told jurors that White, who now faces 10 years to life in prison on the murder charge, went to his house in an attempt to reconcile with Lucas and kick Averman out.
"What is the one thing this man wants more than anything? His family," Coffee said. "This is a guy who loved his wife."
Contact reporter David Ferrara at dferrara@reviewjournal.com or 702-380-1039. Find him on Twitter: @randompoker