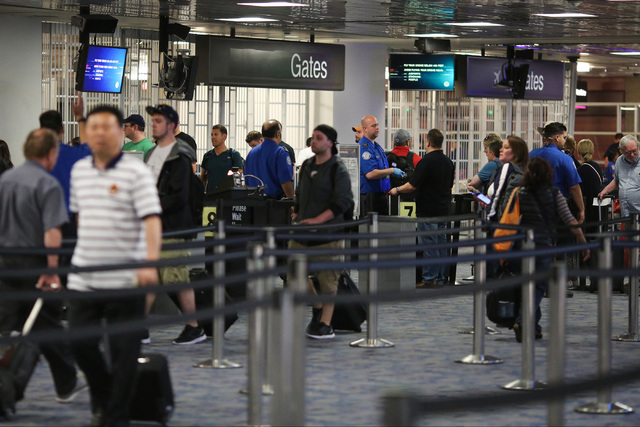 Authorities say a man was arrested after he walked the wrong way through a security checkpoint at McCarran International Airport.
Airport spokesman Chris Jones says the man appeared to be intoxicated when he tried to enter through a lane for exiting passengers late Sunday night.
Jones says the man didn't have any kind of weapon, and the incident appeared to be a drunken mistake.
He says that travelers coming into the A and B concourse were delayed as police responded, but he's not aware of any missing flights.
He says operations were back to normal within about 40 minutes.