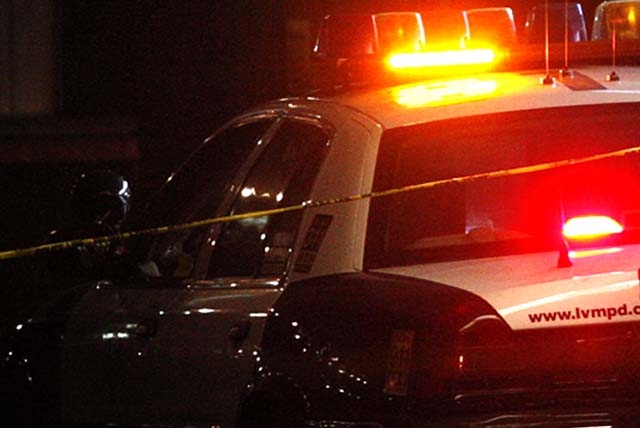 A Henderson man died Sunday night after crashing his vehicle into a wall near the Las Vegas Strip, according to a Las Vegas police press release.
Just after 8:30 p.m., 50-year-old Dominic F. Savelio was driving a 2006 Dodge Caravan west on Jay Sarno Way. He stopped at a red traffic signal, then continued through the intersection about 25 to 30 mph, across Frank Sinatra Drive and into a block wall, the release said.
Savelio was taken to University Medical Center where he was pronounced dead. He was identified by the Clark County coroner's office.
Police said Savelio may have had a medical episode before the crash. The fatality will not be counted as a traffic-related incident until the cause of death has been determined.
The crash remains under investigation by the LVMPD Accident Investigation Section.
Contact Lawren Linehan at llinehan@reviewjournal.com or at 702-383-0381. Find her on Twitter: @lawrenlinehan.