Man faces felony charges after 45-minute police chase down U.S. 95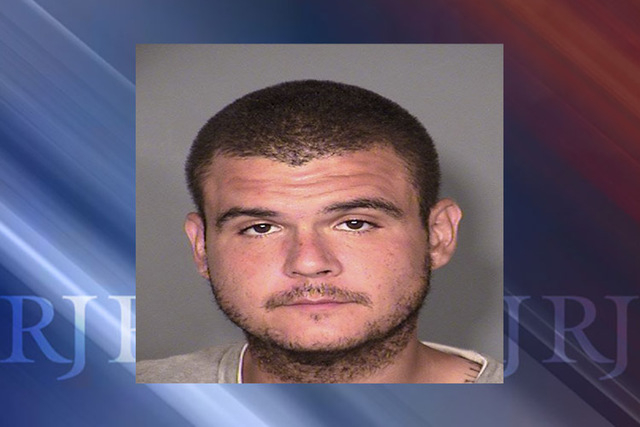 A man faces multiple felony charges after he led law enforcement on a high-speed chase up and down a Las Vegas Valley freeway in a stolen SUV, according to the Nevada Highway Patrol.
Cody Lavin, 36, was arrested about 45 minutes after NHP troopers first tried to pull him over for speeding about 2:08 p.m. Tuesday on southbound U.S. Highway 95, near Jones Boulevard, NHP said in a news release Wednesday.
Lavin, driving a black Chevrolet Tahoe that was reported stolen earlier Tuesday, fled south on the freeway, exited 22 miles later at the interchange with U.S. Highway 93 north of Boulder City, and re-entered the 95 traveling north, reaching speeds up to 90 miles per hour, the release said.
The Tahoe ran over spike trips police had put down near the Boulder Highway interchange and exited onto eastbound Charleston Boulevard before turning into a parking lot, NHP said. The SUV then rammed the front of an NHP patrol vehicle blocking a parking lot exit then drove back onto Charleston and into another parking lot.
In the second lot, the Chevy rammed another NHP patrol car before driving onto Lamb Boulevard and striking a Metro vehicle.
The driver was removed from the car and taken into custody.
Lavin was booked at the Clark County Detention Center where he faces one count each of possession of a stolen vehicle, eluding police, being a felon in possession of a firearm, possession of stolen property, three counts of battery on an officer, and several misdemeanor traffic charges, NHP said.
Contact Kimber Laux at klaux@reviewjournal.com or 702-383-0381. Find her on Twitter: @lauxkimber.