Man found in central Las Vegas house fire dies
September 14, 2016 - 11:32 am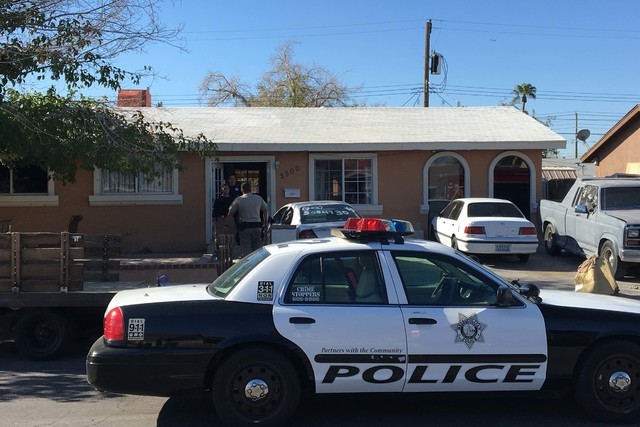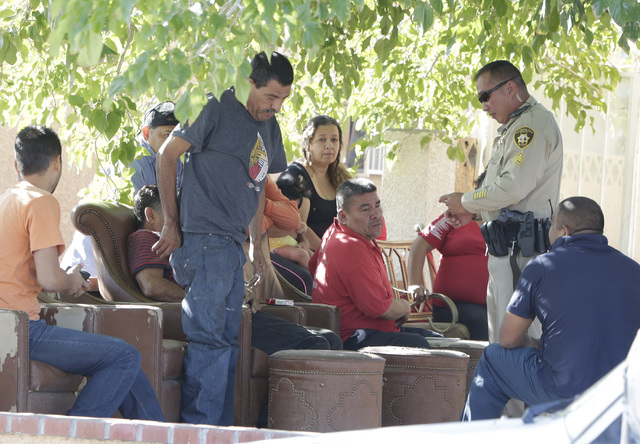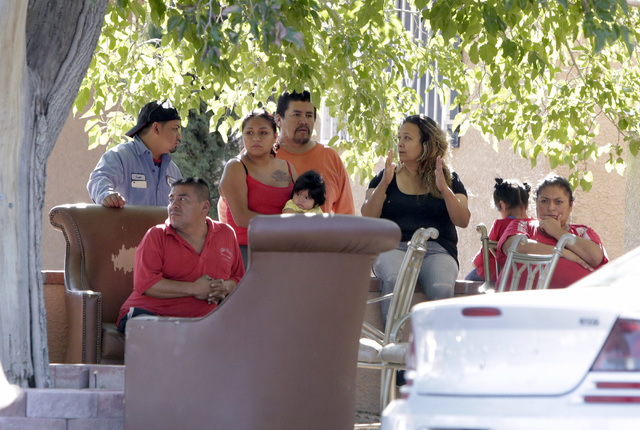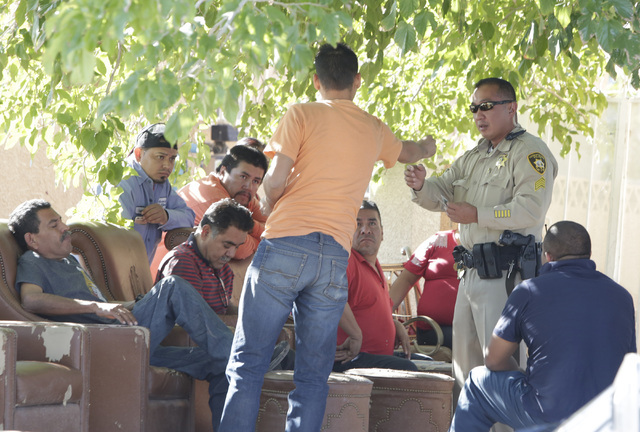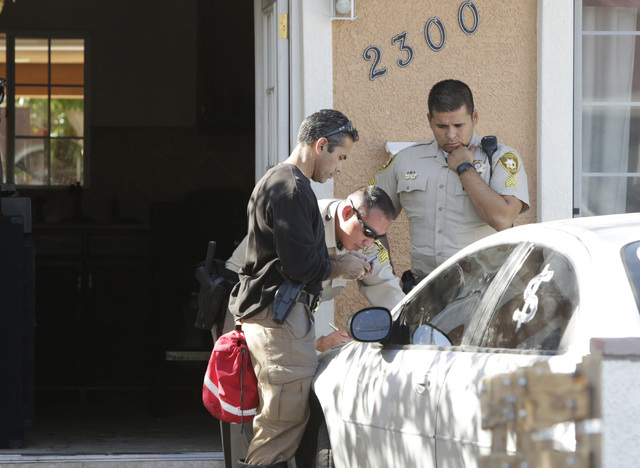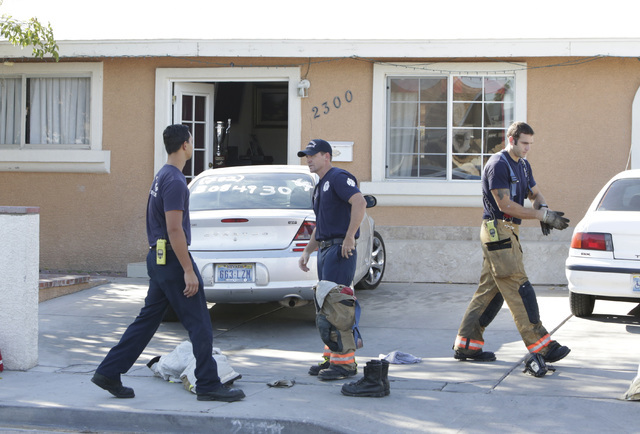 A man died after a house fire in central Las Vegas on Wednesday morning, Las Vegas Fire Department spokesman Tim Szymanski said.
Firefighters found the man, who appeared to be in his 50s, about 7 a.m. at 2300 Dori Ave., near Eastern and Washington avenues, Szymanski said. He said the man suffered critical upper-body burns and smoke inhalation injuries and was unresponsive.
The man was taken to University Medical Center, where he died.
Wednesday's fatal fire was the city's second this year.
The fire occurred inside a small unit in the backyard, Szymanski said. It appeared to be attached to the home. He said the fire was contained to the add-on, which he compared to a converted studio apartment.
He estimated the fire caused $20,000 in damage to the unit, although the rest of the home remained intact.
Szymanski said the man who died was homeless, and the family who lived there was letting the man stay in their home in exchange for work around the house. They weren't believed to be related, he said.
Neighbors knocked down the fire before firefighters arrived. Brian MacGilvary, 58, who lives two houses away from the home which caught fire, saw and smelled smoke just before 7 a.m.
"It was pretty thick," MacGilvary said. "You could tell it was a house fire."
He and his roommates grabbed their house's garden hose, hopped over backyard fences and dragged the hose to the home with the fire. The add-on's door was on fire, MacGilvary said, and a roommate kicked down the add-on's door and doused the door and the flames inside.
The roommates found the family asleep when they arrived, he said. The family was not displaced, Szymanski said. The home belongs to Alvaro Ramirez, according to the Clark County Assessor's Office.
Szymanski confirmed the fire was out before crews arrived.
He said it was likely an electrical fire caused by multiple overloaded extension cords and power strips, with one strip found to be "completely melted."
The circuit breakers kicked out and turned off the flow of electricity, Szymanski said. He said this likely prevented MacGilvary and his roommates from being shocked while trying to douse the electrical fire.
The home extension had flammable walls and contained pillows, a mattress and other flammable materials. He compared the room to a gasoline can.
"This tank was full to the brim," Szymanski said. "It had a lot of combustibles."
This is the second fatal fire in the city of Las Vegas this year, Szymanski said.
Contact Mike Shoro at mshoro@reviewjournal.com. Follow @mike_shoro on Twitter. Contact Rachel Hershkovitz at rhershkovitz@reviewjournal.com or 702-383-0381. Follow @rzhershkovitz on Twitter.