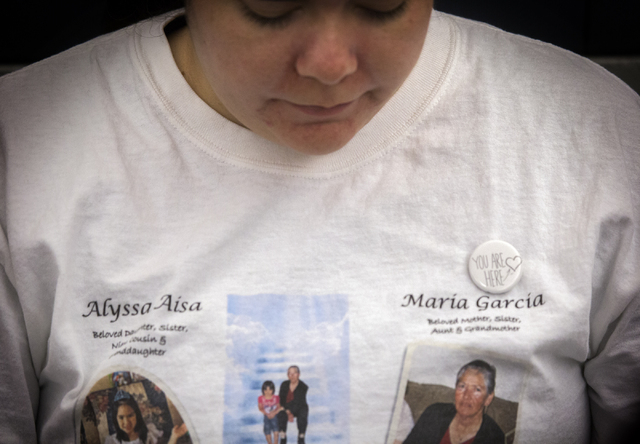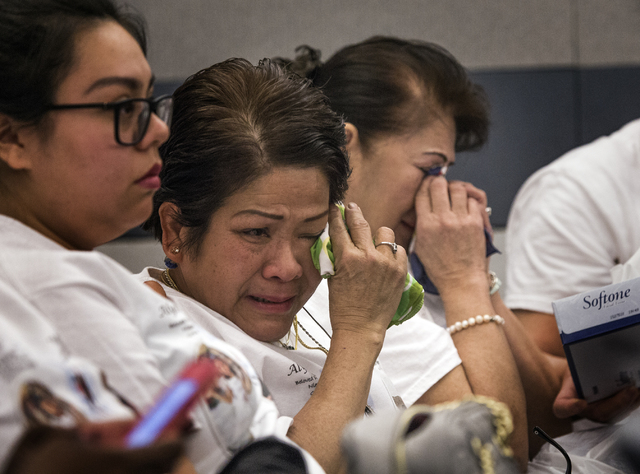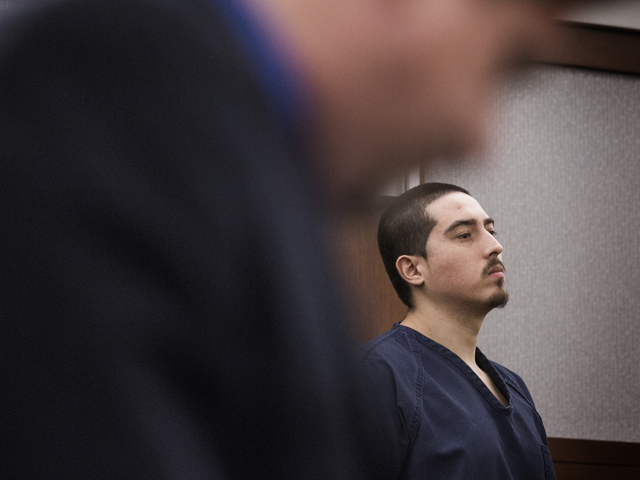 A 20-year-old man was sentenced to 12 to 40 years in prison for driving under the influence of drugs in a bus stop crash that killed a 6-year-old girl and her grandmother.
Prosecutors said Leonardo Ruesga was high on marijuana and methamphetamine March 30 when he crashed into a bus stop near the intersection of Sahara Avenue and Maryland Parkway, killing 58-year-old Maria Garcia and her granddaughter Alyssa Aisa.
He pleaded guilty in December to two counts of DUI resulting in death.
Alyssa's aunt, Edna Cordero, said the family still struggles with "anger, sadness, everything you could possibly have. It got to the point where we had to keep our minds busy. The feelings and emotions are still there. But we're still here, we're still going forward."
Ruesga, who tested positive for the drugs, told police he had smoked marijuana about an hour before the crash, but he did not tell authorities about the methamphetamine, Prosecutor Brian Rutledge said.
Ruesga also said another vehicle cut him off and he lost control of his silver 2005 Volvo S60 before hitting the girl and her grandmother. Another child, Leah Villa, 18 months old, was hurt, but has since been released from the hospital, police said.
Police found Ruesga and a 15-year-old female passenger, who was not identified, hiding in the bedroom closet of a second-story apartment at 713 E. Sahara Ave., about a half-mile from the bus stop where the crash occurred.
Ruesga then said he was driving his friend's car to Smith's grocery store at Sahara and Maryland when a black Honda cut him off and "brake checked" him. He slammed on the brakes but couldn't stop and had nowhere to go, Ruesga told police.
Authorities said no witnesses reported seeing Ruesga's car cut off by another vehicle.
Ruesga apologized at his sentencing hearing Thursday, and his lawyer, Warren Geller, said Ruesga has "legitimate remorse."
Contact reporter David Ferrara at dferrara@reviewjournal.com or 702-380-1039. Find him on Twitter: @randompoker