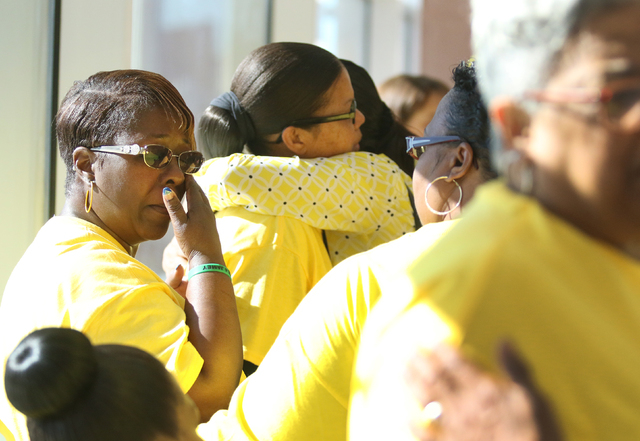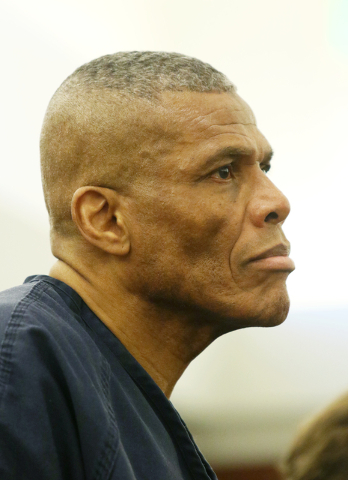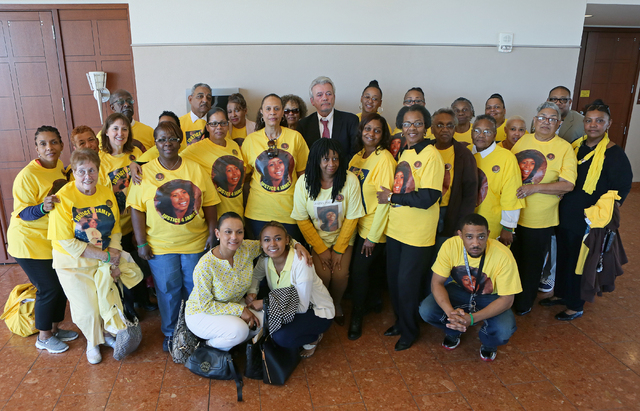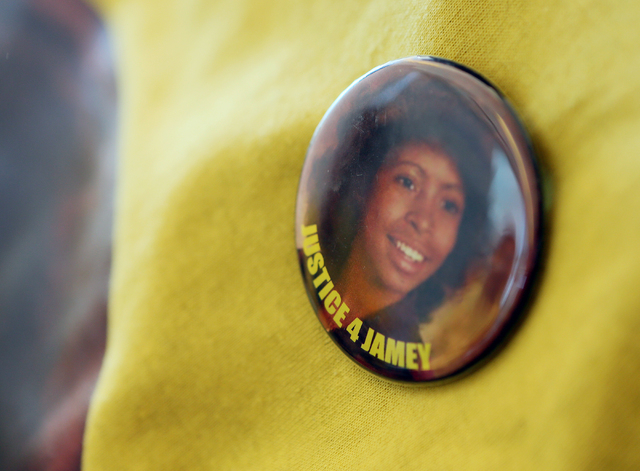 Nearly 35 years after Jamey Walker was slain, her family and friends packed a Las Vegas courtroom Thursday to watch her killer sentenced to prison.
Authorities said DNA evidence linked Willie Lee Shannon, who was ordered to serve 15 years in prison, to the kidnapping and slaying of the 18-year-old Walker.
In 2010, Walker was charged in the killing while serving time in a Florida prison on an unrelated murder charge. At the time, Las Vegas detectives were using grant money to solve cold cases. Police had obtained DNA from Walker's underwear that partially matched Shannon's.
Earlier this year, Shannon, 64, accepted an offer from prosecutors to plead guilty to second-degree murder and avoid the death penalty.
Wearing a yellow "Justice 4 Jamey" T-shirt like roughly 40 others packed in District Judge Michael Villani's courtroom, Gerald Holder, Walker's uncle, called the family and friends "a mass of brokenness."
The deal was drawn up under what's known as an Alford plea, which meant Shannon did not admit guilt, but acknowledge that prosecutors had enough evidence to convict him.
Walker died of a massive skull fracture after falling almost 50 feet. Her body was discovered Mother's Day, May 10, 1981, under a bridge at the Lake Mead National Recreation Area.
As Shannon's plea fell under law at the time of Walker's death, he would receive credit for his five years in custody and would be eligible for parole soon after his sentence, according to his lawyers.
When Walker's body was found, police speculated she died while trying to escape from attackers, according to Las Vegas Review-Journal articles.
"How could anybody be so cruel to do something to such a beautiful child?" Holder said.
Authorities have alleged that Shannon might have had co-conspirators in the kidnapping and slaying, but no other arrests have been made.
The day before her body was found, her father, James Walker, received an early morning telephone call demanding $75,000 for his daughter's safe return.
Police said the Walkers were having trouble obtaining money for her release because banks were not open on the weekend. Jamey Walker was the daughter of the late Eleanor Walker, a past president of the local chapter of the NAACP. Her grandmother was Sarann Knight Preddy, who ran unsuccessfully for Las Vegas City Council in 1979.
Shannon's arrest report says Jamey Walker might have been an unintended target in the kidnapping.
Police later said a jailhouse informant reported that Shannon, while serving time in the Nevada State Prison in 1986 and 1987, confessed to the killing. But the informant has since recanted.
Contact David Ferrara at dferrara@reviewjournal.com or 702-380-1039. Find him on Twitter: @randompoker