Man gets 35 years to life for school bus stop sexual assault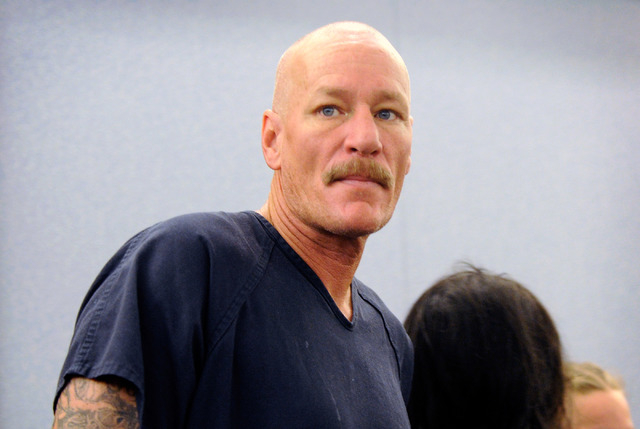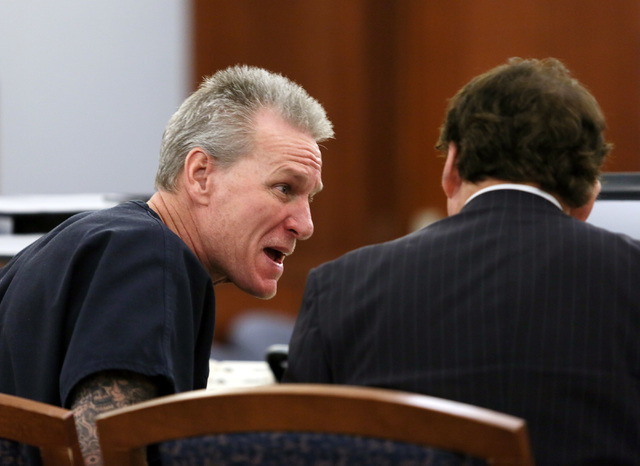 Richard Schlacta won't get out of a Nevada prison until he's in his mid-80s, if at all, a Clark County District Judge assured on Thursday.
Schlacta, 49, was sentenced to 35 years to life in prison for sexually assaulting a 13-year-old girl on her way to her school bus stop one early August morning.
Schlacta, a Californian with a lengthy criminal history, pleaded guilty last month to one count each of sexual assault with the victim being under age 14 and first-degree kidnapping.
If he ever gets the opportunity for parole Judge James Bixler said he must remain under lifetime supervision by authorities and register as a sex offender.
Prosecutors said Schlacta attacked the girl as she waited for a school bus near Harmon Avenue and U.S. Highway 95.
The petite, blond-haired 13-year-old girl bravely faced her attacker at a November hearing and testified against him.
She said that Schlacta grabbed her, threatened to slit her throat with a box cutter, dragged her behind a building at Woodbury Middle School and sexually assaulted her.
During the hearing, the girl steeled herself and pointed to Schlacta as he sat at the defense table when she was asked to identify her attacker. The girl recognized him even though Schlacta had changed his appearance in the months between his arrest and the hearing. He had grown his hair out — he was bald at the time of the attack — and shaved his mustache.
She described her repeated attempts to pull away and the knife cuts she suffered during the attack.
The girl escaped after he turned her around and began to rip her clothes off. She said, "Let me." It gave her attacker pause, enough for her to bolt.
She ran into the street, screaming, and waved down a passing car. Two women helped her and called police.
The girl was waiting for a bus to take her to Knudson Middle School, a creative arts, language and technology magnet program school when Schlacta approached her about 5:45 a.m., prosecutors said.
Schlacta fled, but was found soon after hiding under a pop-up trailer in a driveway nearby.
The defendant has a lengthy criminal history in California, including convictions on burglary, vehicle theft and drug charges in 1993.
He went to prison and was released in 1995. But after being convicted in 2003 on similar charges, he was imprisoned until 2012 based on the state's "second strike" law, which doubled his sentence.
Schlacta also was imprisoned from February to June last year on a drug charge, which didn't qualify as a "third strike" under California's law, authorities have said.
In all, Schlacta had been found guilty of 19 different charges in nine cases prior to coming to Las Vegas.
Contact reporter Francis McCabe at fmccabe@reviewjournal.com or 702-380-1039. Find him on Twitter: @fjmccabe