Man gets death penalty in 2009 double-murder
November 10, 2014 - 7:39 pm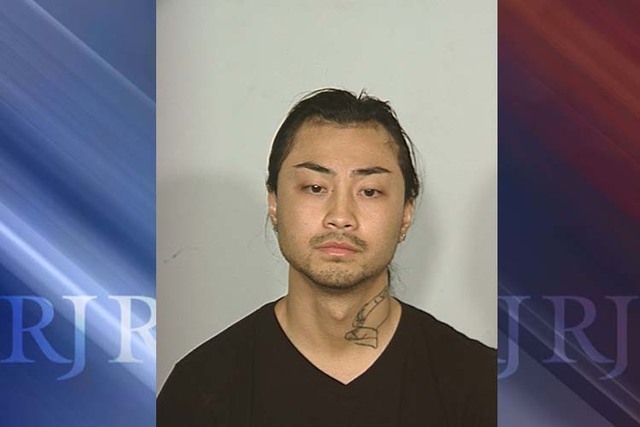 A 29-year-old man was sentenced to death Monday for a 2009 double-murder inside a Las Vegas apartment.
After a lengthy and emotional penalty hearing, a Clark County jury took just a few hours to sentence Ralph "Macky" Jeremias to capital punishment for the execution-style shootings of Paul Stephens and Brian Hudson.
Last week, the same jury found Jeremias guilty of two counts of first-degree murder along with robbery and burglary charges.
After a clerk read the sentence, Jeremias turned toward his mother, stepfather and grandmother seated in the courtroom gallery.
"I love you mom," he said, as his family members wept.
Prosecutors said Jeremias used a 9 mm handgun to shoot and kill the two men execution-style. Jeremias had purchased marijuana from Stephens in the past and coveted money and laptops in their apartment.
From the witness stand, Jeremias said he went to the apartment complex with friends Carlos Zapata and Ivan Rios to buy marijuana and found the victims already dead.
Both Rios and Zapata told investigators that Jeremias went inside alone with a gun and shot each victim multiple times.
About a year after their arrests, Zapata made a deal with prosecutors and pleaded guilty to two counts of second-degree murder, one count of robbery and one count of conspiracy to commit robbery. In exchange, he agreed to testify at Jeremias' trial.
In 2012 Rios was acquitted of the murder and robbery charges.
Contact reporter David Ferrara at dferrara@reviewjournal.com or 702-380-1039. Find him on Twitter: @randompoker