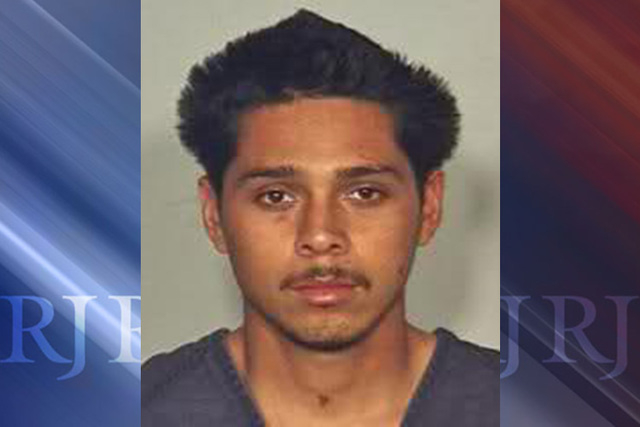 Diana Soto, the 14-year-old sister of Juan Rivera's girlfriend, refused his advances.
So he punched her in the head and forced her to kiss him.
When she tried to resist again, authorities said, he pulled off her clothes, beat her, raped her and strangled her with his bare hands.
She clawed at his face until she drew her last breath, authorities said.
Rivera, who was 19 at the time of the April 2010 killing, then dumped Diana's lifeless body in the parking lot of a northeast valley day care about a mile from her home.
On Thursday, District Judge Douglas Herndon sentenced Rivera to life in prison without the possibility of parole for the rape and slaying.
The judge said the killing made him "question the essence of humanity," and he appeared choked up as he detailed the slaying and spoke of his own 14-year-old daughter.
"But the reality is today, I'm not a father, I'm a judge, and it's my job to be as dispassionate as possible, and not be ruled by the emotion of a situation to figure out what an appropriate punishment is for what occurred in a particular case," Herndon said. "What kind of path are we on where people can do these horrible things that seem to make you struggle to figure out why that occurred?"
Last month, Rivera, who had for years faced the death penalty, pleaded guilty to first-degree murder and sexual assault with a minor.
In court, he told the judge he made a "horrible mistake" and apologized to Diana's family.
"I hope that one day they forgive me," Rivera said.
Diana was an eighth-grader at Robison Middle School at the time she was killed.
When her body was found, she was wearing black soccer shorts and a red tank top, both of which had been partially pulled down, according to a police report.
Rivera, who was dating one of Diana's older sisters with whom he fathered a daughter, lived with the Soto sisters in a mobile home near Washington Avenue and Lamb Boulevard.
Police learned that Diana had asked Rivera to take her to a friend's house in North Las Vegas on April 24, 2010, and that Rivera and Diana had been arguing about decisions she was making in her life.
Rivera told police he strangled her for about a minute, "until blood came from her nose and she no longer moved."
He took the girl's cell phone and sent text messages to the friend to make it appear as if she was still alive, according to the report.
After he dumped Diana's body, Rivera drove home, broke the cell phone in half and tossed it in a neighbor's trash can before falling asleep, according to police.
"What was done in this case was an atrocity," the judge said.
At the sentencing hearing packed with friends and family of both Diana and Rivera, the girl's older sisters Yesenia Soto, Laura Soto and Mayra Soto described a girl who loved to dance and laugh and play soccer.
"She was an amazing person," said Yesenia Soto, who was dating Rivera at the time and introduced her sister to him. "I wake up every day and ask for forgiveness. … We didn't deserve this."
Contact reporter David Ferrara at dferrara@reviewjournal.com or 702-380-1039. Find him on Twitter: @randompoker